🏀

Masai Ujiri

March 13, 2020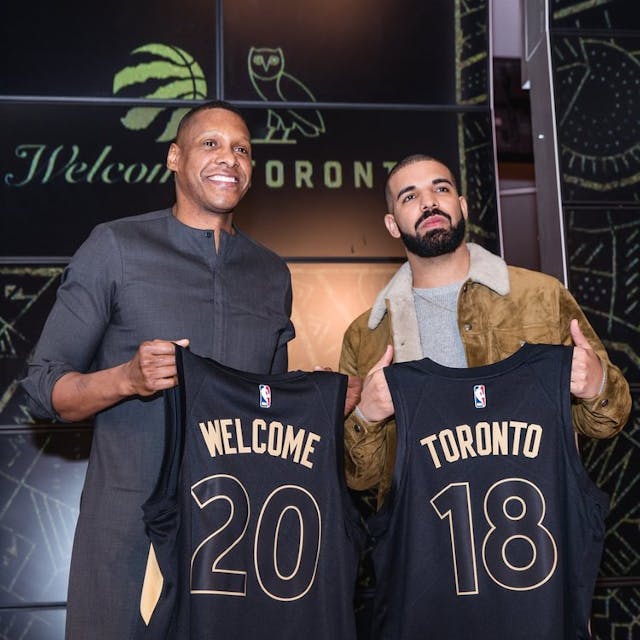 After news broke that the Toronto Raptors Training Centre was renamed to the OVO Athletic Centre on Thursday, The GIST had the opportunity to interview Raptors President, Masai Ujiri.
To give you some background, Ujiri's been the Raps' fearless and progressive leader since May 2013. Ujiri was born in Africa and moved to the U.S. to play college basketball. While Ujiri only played a couple years of pro in Europe, he's excelled on the business side of sport. While he spent some time with the Denver Nuggets, the majority of Ujiri's career has been in Toronto, first as assistant general manager, then general manager and now president. And, he's the real deal. In 2013, he was named NBA Executive of the Year - the first non-American to receive the honour.
More importantly, he's an activist. He founded Giants of Africa, a non-profit organization with a mission to use basketball as a means to educate and enrich the lives of the youth of Africa. On top of that he's also been the director of the NBA's Basketball Without Borders Africa program which promotes basketball throughout the continent. And, he's a big supporter of diversity, including the hiring and promoting of women within the Raptors organization.
So, let's get into our conversation with Masai.
Ellen at The GIST (TG): Congratulations on everything today, some big and exciting news for you guys!
Masai Ujiri (MU): Thank you. Thank you.
TG: We know you're a busy guy, especially today, so we wanted to ask you some questions about the new deal as well as jump into some other questions that we think our readers would be interested in.
Give us the behind the scenes of how played out, in terms of how long it took and the conversations that were necessary to make it happen.
MU: With these things, you talk about them for a long time. You know, you grind at them and you see where it takes you. With Drake, he's always been a partner of the Raptors. What he does and who he is as person is something we feel tied to and the connection we have is everything.
I'm not too sure exactly how long it took us, but we [Drake, OVO and the Raptors] are always on the same page in terms of where we wanted to get and how we wanted to do this. It was really a natural fit.
Drake is big part of the Raptors family; he is our global ambassador and business partner. He's a dynamic person that checks every box, which is what's really cool and unique about Drake as a person.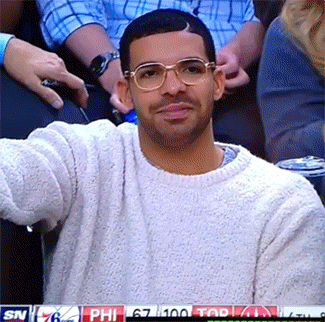 TG: I'm not too sure how familiar you are with The GIST, but we're a startup that is part of . We create sports content and experiences that are by women and for women as well as casual sports fans to fill the gap in the current sports media space. And basketball is really big with our audience. This is partly because basketball transcends beyond the court and into our culture through celebrity, politics, you name it. Creating a distinct and diverse culture is something the Raptors have done really well. What do you think has been the secret sauce that has created this culture?
MU: I'm not sure if there is a distinct secret sauce. It's just the way life works for us. We treat every individual the same in terms of respect and we're sensitive to everything that people go through. We're blessed to be doing what what we're doing. Sports is a blessing and sports bring people together. Altogether that's what our culture is about. That's how we see life. What the game has given to us, and what we can give to other people through the game.
Once you have those basic fundamentals, as a team, we'll outsmart people, we'll be innovative and creative thinkers, and really do all the things that are necessary to succeed and win.
We want to win on and off the court. This is just us trying to play a game that is beautiful to us.
TG: I'm sure you know this, but by the age of 14 girls drop out of organized sport at over twice the rate of boys. There's a number of reasons causing this, but, what can the sport of basketball do and what are the Raptors doing to help change this so that women stay in sports?
MU: The first thing we've done is hired women. We're in the forefront of putting women in great positions to be successful. We treat everyone the same and create parity in that regard. Young girls will see those women as role models and will hopefully participate in basketball as a sport as they grow up. As Raptors fans, as people that love the game, and as leaders, we need to create a platform for not only women but girls to strive and to achieve too.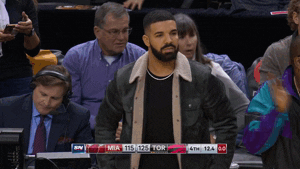 TG: Why do you, yourself personally, think it's important to have women in those roles both on the business side as well as player side of sports whether it's coaching, player development and managing?
MU: Well, I think women are talented and women are good at what they do. Women are more caring, more thoughtful and more patient at everything. We've seen the positive effect of all the great women we've hired and how they continue to contribute to the success of our team.
TG: Alright Masai, we know you're a busy guy so we have two fun questions to wrap things up: first, do you ever see a WNBA team coming to Toronto?
MU: That's a tough question to answer. You know, sports is a business, and you dream of those kind of things so hopefully one day we see it happen. [Editor's Note: He didn't say no!]
TG: And lastly, what's your favourite Drake song or lyric?
MU: Um, you know, I *Masai starts chuckling* I really like the "" lyric obviously because I can relate with my personal story.
I also really like . *everyone LOLs* It was so fun being at that press conference with Drake and dancing and singing with him in that music video box set.
TG: We love both of those songs too. So, that wraps up everything. Thanks so much for your time today Masai and good luck with the playoffs! We hope we'll be speaking to you sometime soon.
MU: Thank you too, appreciate it. This was fun!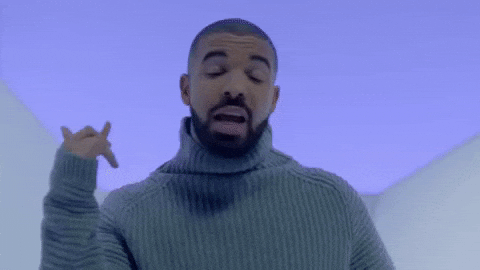 That's #thegistofit
Don't get The GIST's free twice-weekly newsletter yet? Let's .
🏀

WNBA Toronto Bid - Courting Herstory

March 13, 2020

You heard it here first! A bid to bring a WNBA team to Toronto is finally happening.

In the wake of the Toronto Raptors winning their first NBA Championship in the organizations' 24-year history, it's safe to say that our hockey-crazed country has also become obsessed with basketball. I mean more people showed up for the Raptors championship parade than Barack Obama's inauguration.

However, while the Raptors rep Canada in the NBA, there is no WNBA equivalent. All WNBA teams are based out of the U.S.A. leaving a massive gap (and opportunity) in the market.

Well, it looks like that gap is finally going to be filled. The WNBA Toronto Bid Leadership Committee is officially announcing it's intent to make a bid to bring a WNBA team to Toronto. And, you're hearing all about it from The GIST first. We had the exclusive opportunity to sit down with young entrepreneurs Max Abrahams and Daniel Escott -- the founding duo of the WNBA Toronto Bid Leadership Committee -- to talk details about the bid.

So, let's get into the interview. We know you're dying to know more.

_

Ellen at The GIST (TG): Tell us a little bit about why you want to bring a WNBA team to Canada and also tell us a little bit more about yourselves.

Max Abrahams (MA): One evening earlier this year I was messaging one of my best friends from high school, Sami Hill. Sami plays for the Canadian women's national basketball team and plays professionally in Germany. We were talking about how two of her friends were recently drafted into the WNBA. I said to Sami "we should bring a WNBA team to Toronto." Later that night I sent a frantic email to Daniel saying,
"If we don't do this (bid for a WNBA Toronto team) now, we're going to hear about it a year from now. So let's do it."
While we don't have experience building a sports franchise, we do have experience in starting multiple businesses (between the two of them, they have started over 8 companies), in surrounding ourselves with great people and both Dan and I have been studying marketing, communications and sports marketing for quite some time. We've put together a really great advisory board complete with former Olympians, players and business leaders.
Daniel Escott (DE): Further, because of our entrepreneurial experience, you could say we've lost a sense of risk in these cases. We've gotten into a very good habit of taking advantage of every opportunity regardless of what it may be. I'd rather regret something I've done then something I haven't.
Outside of this WNBA bid, we are Partners at New Media Group (NMG) which is one of the fastest growing advertising agencies in Canada. Previously I've worked in government running digital and social campaigns for Canada and back in Newfoundland (where Daniel is from, which was quite apparent in his Newfie accent) and in May 2018 I retired from the Air Force as a lieutenant.
TG: What sparked you wanting to bring a WNBA team here vs. an NWSL (National Women's Soccer League) team or a women's hockey league (with the CWHL folding and players on strike until a better league exists)?
MA: My passion for basketball really comes from my past life experience at Eastern Commerce high school. It's by far one of the best high school basketball programs in Canada and even North America. There, I was surrounded by male and female athletes on top of their game -- I saw Sami's dedication to basketball, going to early morning practice and then late at night, while still doing really well in school. It's just really important to me to bring a pro team here for women in Canada. It's time to bring that pro level of sport for women in our country.
DE: It's also the right time with the Raptors winning the NBA Championships. We actually started working on developing our bid early April. At that point we were just hoping the Raptors would win the Eastern Conference let alone win the championship. At that time, the Raptors winning a championship was a pipe dream and so was this WNBA bid. But, the stars have seemed to aligned here. We've made so much progress in the last couple of months. Frankly, I don't think this progress could be done at any other point in time, in any other market, in any other way.
TG: Because of the momentum that we're seeing with basketball in Canada at large, eh?
DE: Yes exactly. It's a growing sport and people are really getting behind the Raptors and the sport even more now. Still, when we see talented Canadians having to go abroad to follow their professional ambitions, it doesn't necessarily sit well with us.
And this really comes down to the lack of pro basketball opportunities for Canadians, and in particular, for Canadian women. It doesn't make any sense that if we're producing top talent that compete with the best of the best in the world, that they can't compete in the country they grew up in.
TG: That being said, with the WNBA, there is really no guarantee that there would be any/many Canadians on the team, right?
MA: Only time will tell in terms of who will be on the team.
DE: It's also not only about having Canadians on the roster. It's about having young girls and women have a team that they can dream of being on and see that it's attainable to achieve their goal of making it to the WNBA. They can see that it's attainable. Nothing inspires youth like the ability to see what their future looks like.
TG: Do you watch the WNBA all the time? Is it something new to you? What's your relationship?
MA: We've been fans of basketball for a really long time; however, because the WNBA is a U.S.-based league right now, there is a barrier to becoming/being fans in Canada because none of the games are actually aired on Canadian TV networks and there's no mainstream vertical to consume it. What's getting better though is being able to interact with teams and players through social media anyway… people like Canadian WNBA superstar Kia Nurse.
DE: There's a huge issue with accessibility. Throughout this entire process, we've put accessibility to the players, team and league at the forefront of our bid. We're not just bringing a team to Canada, we're bringing the WNBA to Canada. So it's important to us to provide as many accessible ways as possible for people from coast to coast to coast to consume the WNBA.
TG: We're really interested in learning about the process of bringing a team here. What have you had to do? What are the details? What's the timeline?
MA: The timeline we're pushing for is spring 2020. Before that happens we'll be attending the NBA summer leagues, looking at creating owner groups and finishing raising our fund. We're actively seeking investments from angels, VC funds, family offices, past athletes, etc. to help make the bid happen.
DE: On top of that, we've also had to consider a venue. We're in talks with a number of places in Toronto and the GTA. With the WNBA being a summer league it really doesn't conflict with any other major sports league. Sometimes venues are just sitting as dead assets over the summer. So we want to help and take advantage of resources that are already there.
TG: As you know, the CWHL recently folded due to business operations that couldn't support the league. A lot of people were upset and also nervous as to whether Toronto and Canada can support a women's pro league at all. What can we do better with this hopefully new WNBA team so that we don't see a folding of a team here in Toronto again?
MA: The number one thing that will make this team successful is community engagement. To be honest, a lot of people didn't even know about the CWHL. It wasn't in the public eye very often.
Compared to the CWHL, many WNBA players have a large social media following that you can scale to reach more people and to actually touch people's hearts. Once we have a real foundation of a digital community set up, we'll also be looking to throw events during the season and the offseason so that we can build a brand, have a fun fan experience and actually build a community across the country.
DE: Unfortunately, there's also been a lot of concern about the future of women's sport in general and the potential of it, or question of it, as a sustainable business option. But what we've seen of the business model for other women's leagues and teams, is that a lot of it is riding the prestige of professional sport. People need to look at it and check their ego at the door and not think that throwing money at a franchise will automatically make them money. You can't assume that with any sports team, men or women. It's a long-term, strategic process just like any business.
TG: What can fans do to support this bid? What can the media do to help?
MA: The best way to start is by engaging and supporting first through digital. People can start following us through:
WNBATORONTO.com - Website
Once we get those socials rocking and rolling, we'll be sending updates through these channels. The more retweets, shares, comments, likes, etc. that we can get to prove that Canada really does want a WNBA team, the better.. In terms of media, conducting interviews like this is great. We want to make sure we're able to do this at scale across the country.
DE: Look, no one is going to be coming out of this deal as a millionaire overnight. It's about passion and where our passion lies with bringing a WNBA team to Canada.
As far as media rights go (which media companies are able to air the games because they paid for the rights), we want to bring in new and interesting ways to engage with the franchise but also the WNBA. Whether that be through online community channels or outside community engagement. There are many new and modern ways beyond television that people can engage with sports. We intend to leverage as many emerging technologies as we can so that we're ahead of the curve.
TG: Why is it so important for women to see pro female athletes in Canada and as role models in general? As you probably know, right now female athletes receive < 4% of sports media coverage.
MA: When you're passionate about something, you want to have a role model. We want to provide young women with an opportunity to have a WNBA player be their role model right in their backyard. They'll be able to watch her play every week, follow her on socials, DM her, meet her at events. All of those sorts of things come full circle so that when young women see these players as role models, their dreams start to become attainable. It's not only going to impact countless young women, but also young men.
DE: The reality is that representation matters. When people look at professional sports and all they see are men, there's a question from women and others -- where do I fit in this? Where can I see myself in sports? And men's only pro-sports are not representative of our nation's population and mosaic.
TG: What's the most important part of having this bid be successful?
DE: This bid, and this movement, and this idea is something that we need the country to get behind. The reality is that right now we're two guys with a passion that want to bring something (basketball) that people love to a country people love.
We need everyone who likes this idea and who supports this idea, to be loud and proud about it. Don't belittle this idea. Just because we're talking about a WNBA bid vs. an NBA team, doesn't mean that the WNBA shouldn't be talked about just as much. This bid should be what everyone is talking about from now until the bid goes through. Because unless the entire country is on board, we're not going to get a team.
We need to convince the WNBA, Canada and Toronto that a women's pro basketball team is something that we all want.
_
So, there you have it. The process has officially begun to bring a WNBA franchise to Canada. And it's about time someone took the step to at least get the conversation moving. We, of course, are incredibly excited about this bid and will continue to keep you up-to-date through our twice-weekly newsletter as things unfold. What an exciting time to be a Canadian sports fan!
That's #thegistofit
Don't get The GIST's free twice-weekly newsletter yet? Let's .
⚽

In the words of The Ashleys, "Scandalous!"

March 12, 2020
The GIST: In the ongoing saga of the US women's national soccer team (USWNT) trying to prove their worth, the US Soccer Federation (USSF) is now saying they don't have the same skills as the men. *insert eye-roll emoji here*
I'm sorry, what?!: Our thoughts exactly. As you may remember, the USWNT filed a lawsuit against the USSF last year, on the grounds of gender discrimination. The lawsuit argues that the women are paid significantly less while generating more revenue than the men. But now the USSF is arguing that women don't deserve equal pay because their jobs don't demand as much skill and they don't have the same responsibilities as the men.
We're sorry, but are they trying to say that playing soccer is "less" of a job as a woman? And they're right, the women don't have the same responsibilities, they have more — the responsibility to win. Do we have to remind them that the women have won four FIFA World Cups and the men have won zero?
So what happens now?: The lawsuit will now go to a jury trial, where it will be decided whether or not the USSF violated the Equal Pay Act, and if so, whether the USWNT will receive back pay of up to $67 million. In the meantime, the team will continue to play.
Just last night, the USWNT won the SheBelieves Cup, with a 3–1 win over Japan. Before the match, the women took a team picture with their jerseys turned inside out to hide the US Soccer logo. Spicy.
Any other scandals I should know about?: You mean, besides whatever TF happened on The Bachelor season finale? Yes. On Monday, 27 people were charged in a doping scheme that involved administering performance-enhancing drugs to racehorses. Horrible.
Those charged include trainers and veterinarians. And get this: one of the affected horses is Maximum Security, who almost won last year's Kentucky Derby and just won $10 million in the Saudi Cup. As if the world isn't already enough of a dumpster fire, now we're drugging horses?! If we could facepalm, we would (but we can't, because, no face-touching!).
🏀

How to save a life

March 12, 2020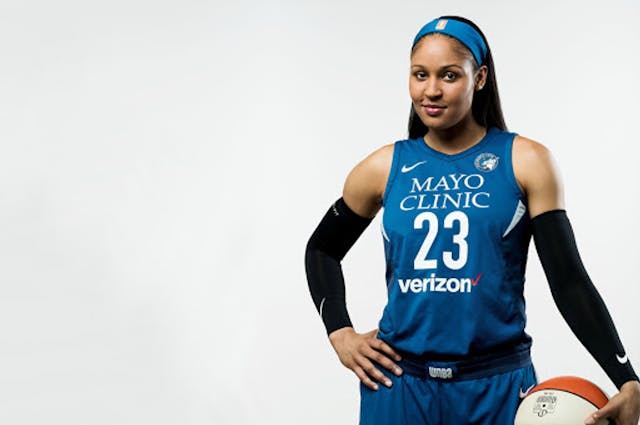 The GIST: WNBA superstar Maya Moore has always been a winner on the court, but now she's a winner in court too. Moore put her All-Star career on pause to help 39-year-old Jonathan Irons get released from prison, and after 22 years in jail, his initial conviction was overturned on Monday.
Whoa! Remind me who she is: You got it. For one, the former Minnesota Lynx star is arguably the greatest winner in women's basketball history: she's a four-time (!!!) WNBA champion, two-time Olympic gold medalist, two-time EuroLeague Women's champ and two-time NCAA champion at UConn. All she does is win, win, win!
And she did it all in style. She's a six-time WNBA All-Star with three All-Star MVPs, a 2014 WNBA MVP, a 2013 Finals MVP and a two-time college player of the year.
Amazing! Now what's this about court?: In early 2019, Moore took a sabbatical in order to advocate for relieving Jonathan Irons of a 50-year sentence he received in 1998. He was convicted of burglarizing and assaulting a man with a weapon in his St. Louis, Missouri, home. The homeowner testified against Irons, and he was convicted by an all-white jury without any physical evidence. Irons, who has always maintained his innocence, was just 16 at the time but was still tried and charged as an adult.
Horrible. So how does Moore play into this?: Thanks in part to the effort and attention Moore brought to the case, the judge vacated his convictions for burglary and assault and ordered that he be released from maximum security prison.
We think that of all her career victories, this one has to be the most special, and proves why athletes shouldn't just "stick to sports."
Incredible! So what's next?: Following the monumental win, on Tuesday Moore doubled down on her earlier declaration that she'd be missing this upcoming WNBA season, her second in a row, to take time to handle "some of the pressing things" in her life. So, as much as we'd love to see the legend back on the hardwood, it looks like we'll have to wait one more year. And she's completely worth the wait.
🏀

I just need some alone time

March 12, 2020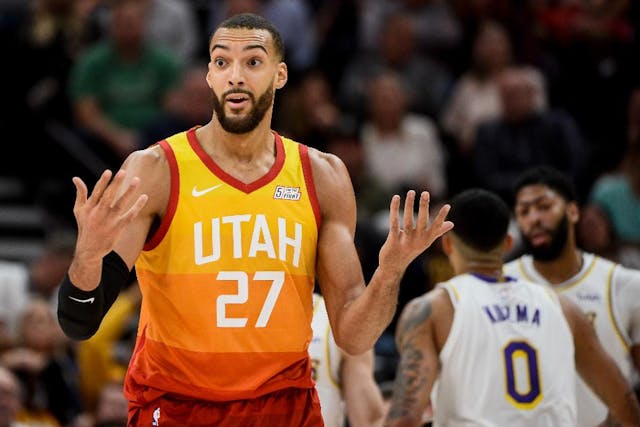 The GIST: It just keeps getting worse. The World Health Organization declared COVID-19 a pandemic, and the sports world...kind of did too.
Scary. What's happening?: Unfortunately, a lot. The biggest news came late last night when the NBA decided to SUSPEND THE ENTIRE SEASON. Take a minute to let that settle in. The league's Board of Governors had been considering their options in the days leading up to the announcement, but last night's game between the Oklahoma City (OKC) Thunder and the Utah Jazz was the catalyst.
Why?: Well, earlier in the week, the NBA, NHL, MLB and MLS made a joint decision to limit media access, restricting entry to locker rooms and asking media to maintain a safe distance from the players.
And, in an effort to prove the media ban was unnecessary, Jazz player Rudy Gobert then "jokingly" made a point of physically touching every microphone and recorder after the Jazz's game on Monday.
That was dumb!: Tell us about it. Gobert was then listed as "questionable" for last night's OKC-Jazz game due to illness, and seconds before the game was due to start, the Jazz's team doctor halted play with the news that Gobert had tested positive for COVID-19. C'mon, man.
The league initially decided to postpone the game, but within an hour, they made the decision to suspend the rest of the NBA season. We're shook. We have no idea what this means: the league could resume play if things clear up, end the season as is and go right into the playoffs or just cancel it outright. Only time will tell.
Wow, this is wild!: And that's not all! Earlier in the day, the NCAA announced that March Madness, the annual college basketball tournament, will be played without fans. Instead, only limited family members and essential staff will be allowed to attend games. So, so wild.
March Madness is one of the most lucrative sporting events in the world. Last season's tournament brought in $933 million, with ticket revenue accounting for $160 million. You know it's a BFD when the NCAA is turning down that much dough.
Anything else?: In the NHL, the San Jose Sharks and Columbus Blue Jackets will play their home games in empty arenas for the time being, with the league set to provide an update at some point today, and this week's BNP Paribas Open tennis tournament (largely considered the "fifth grand slam") in California and next week's World Figure Skating Championships in Montreal have been canceled. Just brutal.
And the rest of the world?: In England, players and staff of the Arsenal soccer team are quarantined after being in contact with Evangelos Marinakis, the owner of Olympiakos FC. Arsenal played Olympiakos FC last week and Marinakis has since tested positive for COVID-19. Italian soccer player Daniele Rugani, who plays for Juventus with superstar Cristiano Ronaldo, has also tested positive.
Meanwhile, down in Australia, three Formula 1 team crew members are in isolation after they began to show symptoms ahead of Sunday's season-opening race in Melbourne. Luckily, a new season of F1: Drive to Survive just came out, so at least they can binge-watch that while quarantined.
What's next?: Who knows?! The NFL is still monitoring the situation as it relates to next month's Draft, and the world is anxiously awaiting a ruling from the International Olympic Committee on the Summer Olympics. Honestly, it's all a lot to keep up on, so follow along here or keep a close eye on our Twitter for all the biggest updates.