🏆
🏅
What you need to know about Olympic Rock Climbing
July 21, 2021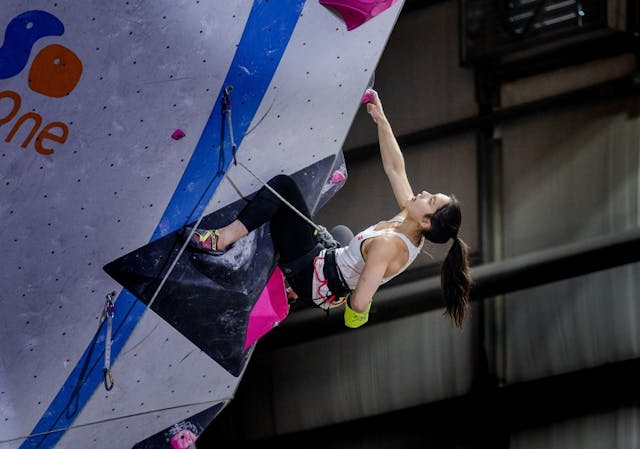 Source: Luke Webster/North Shore News
⚙️How it works: Outside of the Olympics, there are three distinct climbing disciplines — lead climbing, bouldering and speed climbing — but Tokyo organizers made the controversial decision to combine all three into one event, meaning climbers who usually specialize in one discipline will have to excel in all three to capture the solo gold medal. Tricky.
In , athletes have six minutes to climb as high as they can up a 15m (49-foot) wall. gives climbers four minutes to scale smaller walls. And pits two climbers against each other in a race to the top.
Twenty women and 20 men will participate in all three events for the qualifying round, and then the top eight of each gender will move on to the final round, where they'll run through all three disciplines again.
👀Who to watch: Despite the unusual combined set-up, Canada has an advantage: climber , who usually specializes in bouldering, won gold for the combined event at the Pan American Games just last year.
👀Who to watch: Four Americans will compete for gold: Kyra Condie and Brooke Raboutou in the women's event and Nathaniel Coleman and 17-year-old Colin Duffy in the men's.
Condie and Duffy are no strangers to the combined discipline, with Condie having won the 2018 Pan American Championship and the 2019 USA Climbing Combined Invitational, while Duffy is the reigning Pan American champ.
⏰When to watch:
🏆
🏅
What you need to know about Olympic Karate
July 21, 2021
⚙️How it works: Eight gold medals are up for grabs — four for the women, four for men — in the latest martial arts Olympic event. Karate has two disciplines: Kumite and Kata. Kumite has three weight categories, and focuses on fighting or sparring, while Kata (meaning "form" in Japanese) is judged solely on technique.
Kumite: During a three-minute fight, points are awarded for kicks and punches, and the first to gain an eight-point advantage, or the top scorer by the end of the three minutes, wins. will participate in an elimination round, the semifinal and the final.
👀Who to watch: Just one Canadian karateka to cheer on: Daniel Gaysinsky, who will compete in the men's +75kg (+165-pound) Kumite event. With a 2019 Pan American Games silver medal under his belt, he's a top contender.
👀Who to cheer for: On the women's side, sole American Sakura Kokumai will compete in the women's Kata event, while three men — Tom Scott, Brian Irr and Ariel Torres — will compete in the men's -75kg Kumite, +75kg Kumite and Kata, respectively.
⏰When to watch:
🏆
🏅
What you need to know about Olympic Surfing
July 21, 2021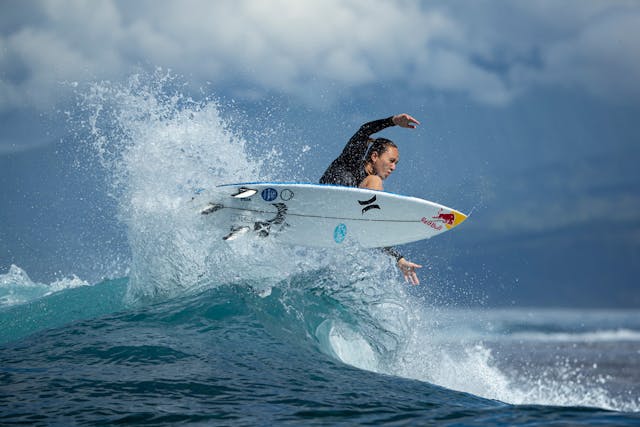 Source: Ben Thouard/Red Bull
⚙️How it works: This event will start with four-person heats (similar to track & field). Each heat competes for 20 to 35 minutes (depending on the waves), with surfers riding as many waves as they like during that span of time. Cowabunga!
A panel of five judges scores each maneuver, and the top two performers from each heat move on to round 3 while the bottom two move to round 2 for a second chance to move to the knockouts.
Scores are generated from a 10-point scale, and the match that of the International Surfing Association (ISA).
👀Who to watch: Team USA is stacked. With world No. 1 Carissa Moore and No. 6 Caroline Marks on the women's side, along with world No. 10 John John Florence (so nice they named him twice) and No. 38 Kolohe Andino (who's making his return from injury) on the men's, we're bound to bring home at least one medal.
👀Who to watch: Without any Canadians in the field, we'll be cheering for current Queen of the Waves, Carissa Moore, and her American teammate John John Florence (so nice they named him twice), and Australian power squad Stephanie Gilmore and .
⏰When to watch:
🏆
🏅
What you need to know about Olympic Skateboarding
July 21, 2021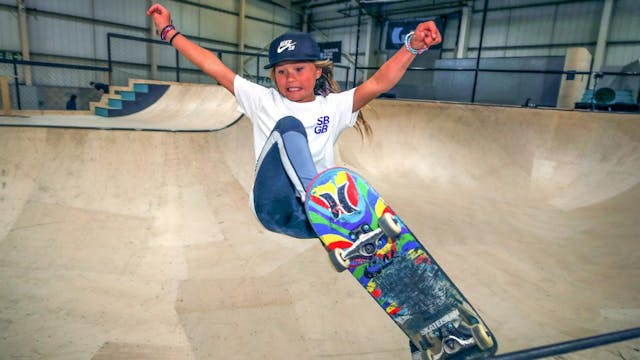 Source: Peter Byrne/PA WIRE
⚙️How it works: There are two disciplines in Olympic skateboarding: street and park. And while each has its own set-up, both are scored by a five-judge panel. The street course mimics an urban setting with steps, railings, curbs and benches, while the park course looks like a skate park, with slopes and walls (think empty swimming pool vibes).
Street boarding: In each round, 20 skaters will attempt five tricks and two runs before the top eight skaters advance to the final. The finalists will then take another two runs to prove their charisma, uniqueness, nerve and talent originality, ability and skill.
Park skating: Each of the 20 skaters has three, 45-second runs to show off as many tricks as they can, and will be judged on their maneuvers, flow and use of the course. And like street boarding, the top eight move on to the final round.
👀Who to watch: Thirteen-year-old skateboarding phenom will set a record as the youngest British Olympian ever when she competes in the women's park event. Just a year removed from a while training, Brown is ranked third in the world before her Olympic debut.
As for our Canadians, three B.C. natives will compete for the red and white: world No. 30 Andy Anderson in the men's park event, and world No. 10 Matt Berger and world No. 21 Micky Papa in men's street.
As for Team USA, 12 Americans will compete, including world No. 6 women's street skater Mariah Duran, and one of the highest paid skaters in the world and men's street 6-time world champion Nyjah Huston.
⏰When to watch:
⛳
🏀
🏎
🏆
Sports Quick Hits: Winners Edition - June 19th, 2021
July 19, 2021
Source: Keyur Khamar/PGA TOUR
⛳️Golf: Collin Morikawa made his Open Championship debut on Thursday and won the whole darn thing by Sunday. The oldest of the , and last of the men's golf season, the Open is challenging for North American golfers because of the , but the 24-year-old, who won the 2020 PGA Championship, won handily with a 15-under-par final score.
🏎F1: Less than a lap into yesterday's British Grand Prix, a between eventual race winner Lewis Hamilton (who recorded his 99th grand prix title) and rival Max Verstappen, who crashed into a tire wall and after a brief hospitalization. Hamilton was dealt a penalty and suffered following the race.
🏀NBA: The Milwaukee Bucks are one win away from their first NBA title since 1971. They beat the Phoenix Suns 123–119 on Saturday night to put them up 3-2 in the series. Game 6 is tomorrow at 9 p.m. ET and a possible Game 7 Thursday, just in time for Suns' Devin Booker and Bucks' Jrue Holiday and Khris Middleton to hop on a plane .
🚲Tour de France: The most grueling race in men's cycling is complete, and for the second straight year, 22-year-old Slovenian claimed the . The youngest two-time winner in Tour de France's 118-year history, Pogacar is also headed to Tokyo and is obviously a gold medal favorite in the men's road race.