NWSL Players Association partners with sports marketing agency OneTeam
July 15, 2022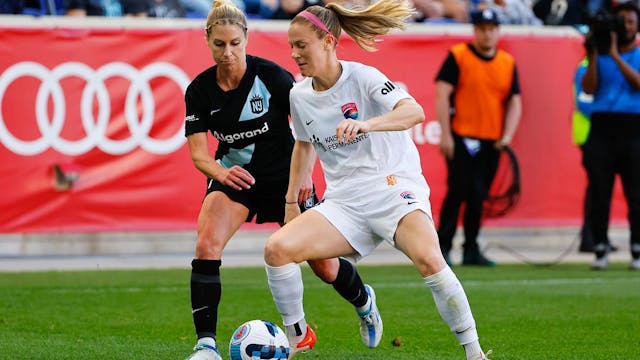 SOURCE: RICH GRAESSLE/ICON SPORTSWIRE VIA GETTY IMAGES
The GIST: The NWSL Players Association (NWSLPA) is making money moves of its own. To capitalize on the rising commercial value of the league's 300-plus players, the union announced a licensing partnership with OneTeam Partners on Wednesday. Power to the players.
The company: OneTeam is a sports marketing agency specializing in licensing and athlete groups. The firm works with many high-profile U.S. player unions, including the USWNTPA, the WNBPA and the NFLPA.
The details: The agency will represent and manage the players' group rights — which now fall under the PA's purview following the ratification of the NWSL's first-ever collective bargaining agreement (CBA) in January — as well as the rights of the NWSLPA itself. The parties are eyeing deals across digital, apparel, hardline retail and experiential spaces.
Though the union is still parsing out revenue distribution between the NWSLPA and the players, the partnership is already full steam ahead.
Zooming out: Unions regularly advocate for members to make bank, but the NWSLPA's play also fills a gap. "There has been an under-supply and over-demand of products for fans like replica jerseys, trading cards and video games," NWSLPA executive director Meghann Burke told Sportico. "We know the popularity of players drives those products."
And it isn't the only soccer union taking matters into its own hands. The USWNTPA launched an online store yesterday after winning group rights in a 2017 CBA. Demand, meet supply.