Tiger Woods denounces LIV Golf
July 13, 2022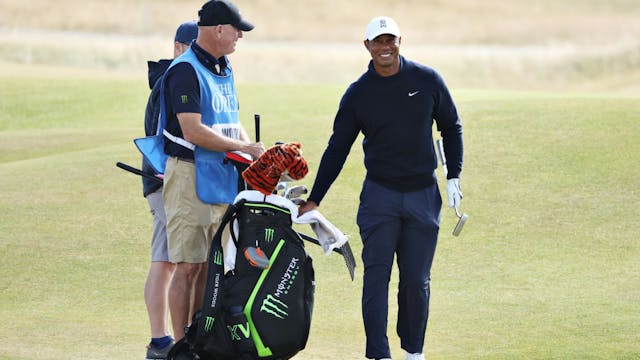 SOURCE: WARREN LITTLE/GETTY IMAGES
The GIST: The 150th Open Championship (also known as the British Open) — the PGA's final major of the year — tees off tomorrow, but the tension is already building with LIV Golf and Tiger Woods re-entering the chat. Prepare for more theatrics.
Off-course drama: No, you're not experiencing déjà vu — the controversial Saudi Arabian–backed LIV Golf tour is once again causing commotion. On Monday, news broke that the U.S. Justice Department is investigating the PGA over potential antitrust violations related to the tour's response to LIV Golf defectors.
ICYMI: LIV was established to compete with the PGA (and do some sportswashing along the way). The PGA suspended all 24 players who competed with LIV, a decision that possibly violated government regulations set up to prevent monopolies.
Meanwhile, the aforementioned Woods added to the overwhelming anti-LIV sentiment, saying of those who jumped ship: "I disagree with it [...] they've turned their back on what has allowed them to get to this position." Damn.
On-course preview: All of that spice will come to a head when The Open gets underway tomorrow. As a reminder, independent organizations operate majors (not the PGA), meaning LIV golfers will be competing.
Adding to the intrigue, three-time Open winner Woods has been saving his strength to compete at Scotland's epic St. Andrews as he continues his inspiring comeback after a near fatal car accident in February 2021. And, not to get too excited, but he's looking really good.
Other top contenders include noted PGA loyalist Rory McIlroy, recent Scottish Open winner Xander Schauffele and 2017 Open champ Jordan Spieth. Let the chaos fun begin.