NWSL announces multi-year partnership with used car retailer CarMax
July 15, 2022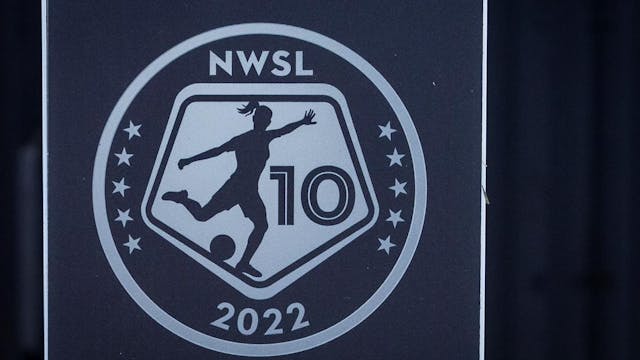 SOURCE: IRA L. BLACK - CORBIS/GETTY IMAGES
The GIST: The NWSL, like Lizzo, is ending the week with a banger. The soccer league announced used car retailer CarMax as the title sponsor of the NWSL Shield yesterday, in a deal that earmarks funds for both the league and its players.
The news comes a day after the NWSL disclosed plans to elevate the league to the next level. Honk if you love upgrades.
The partnership: CarMax's multiyear agreement centers around the NWSL Shield, the award for the team with the best regular season record. The auto retailer is doubling prize money to $10K for each player on the winning squad, and will host activations at league events — including this year's championship.
The brand is increasing both its NWSL visibility and investment — it became NJ/NY Gotham FC's 2022 presenting partner and sleeve sponsor in May.
The why: Sponsorship jumped 87% since 2021 thanks to a "purpose-driven" approach, per commissioner Jessica Berman. "[We] are really proud that our partners are all in to not just support investing in the league, but also investing directly in our players," she told media yesterday. "That is how we're approaching all of our partnership conversations."
The numbers: The commercial boost isn't the only performance metric the NWSL is hyping. Paid attendance doubled year over year, and its audience on streaming platforms Paramount+ and Twitch is up 24%. League social media following also grew 28% during that period. Leveling up.
Zooming out: The NWSL is reinvesting the rewards on and off the pitch. Up first? Broadcast quality. Starting next month, the league will upgrade cameras and infrastructure and increase staff to improve production on Paramount+ and Twitch, addressing a longstanding audience concern.
But wait, there's more! The league recruited Inner Circle Sports to lead its expansion search, and will hire a sporting director and a chief marketing officer. Even NWSL HQ is on the move to NYC, from Chicago, this fall. Good as hell.