🏆

That didn't age well

March 12, 2021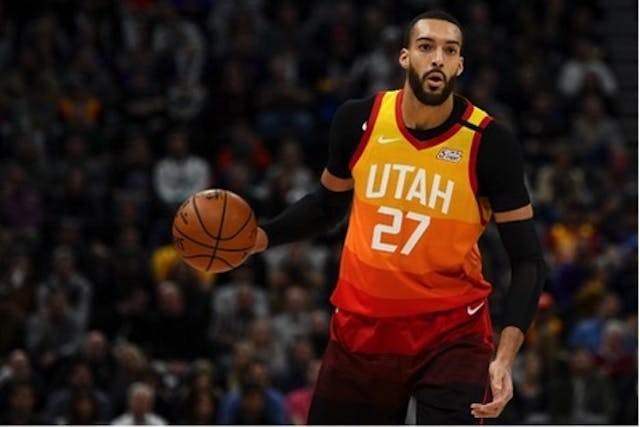 Source: Alex Goodlett/ Getty Images
QUOTE OF 2020
I wish I would have [taken] this thing more seriously, and I hope everyone else is gonna do so, because we can do it together. Take care and stay safe.
—Rudy Gobert (pronounced GOH-BEAR), the first pro athlete in North America to test positive for COVID-19 after not taking it very seriously. Hindsight is 20/20 (sorry, we had to!).
⚽️ The lead-up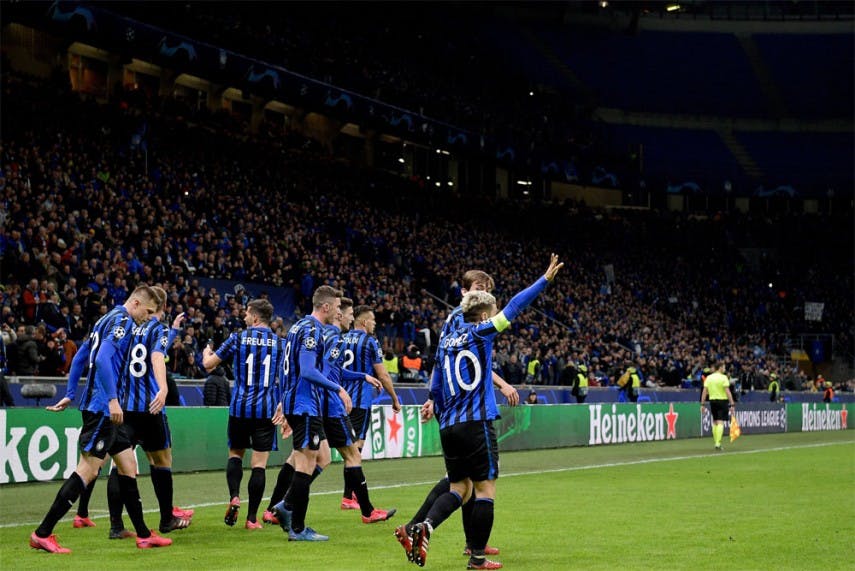 COVID-19 didn't blindside us. Despite what some world leaders were saying in early 2020, there was mounting evidence that the virus was on its way to North America, and it was coming big time.
By late January, the virus breached China's borders, with travel-related cases found in the likes of the US and Italy.
On February 19th, a Champions League match in Milan between Italy's Atalanta and Spain's Valencia became one of the earliest known "superspreader" events.
By early March, the virus began to affect the North American sports world. On March 6th, the NBA sent a league-wide memo to prepare teams for the possibility of playing without fans in response to the coronavirus outbreak.
But many athletes were not yet ready to accept that COVID-19 could affect them. In response to the NBA's memo, LeBron James responded, "If I show up to an arena and there ain't no fans in there, I ain't playing." That didn't age well.
A day later, the IIHF cancelled the Women's World Hockey Championship, which was set to start March 31st in Nova Scotia.
On March 9th, the NBA, WNBA, NHL, MLB and MLS released a rare, joint statement to announce they would be limiting media access, restricting entry to locker rooms and asking reporters to maintain a "safe distance" from players.
In an effort to prove the media ban was unnecessary, Rudy Gobert of the Utah Jazz finished a post-game press conference that night by "jokingly" touching all the media's microphones.
It was a move made in jest, but one he came to regret just days later...
🏀 The night sports stopped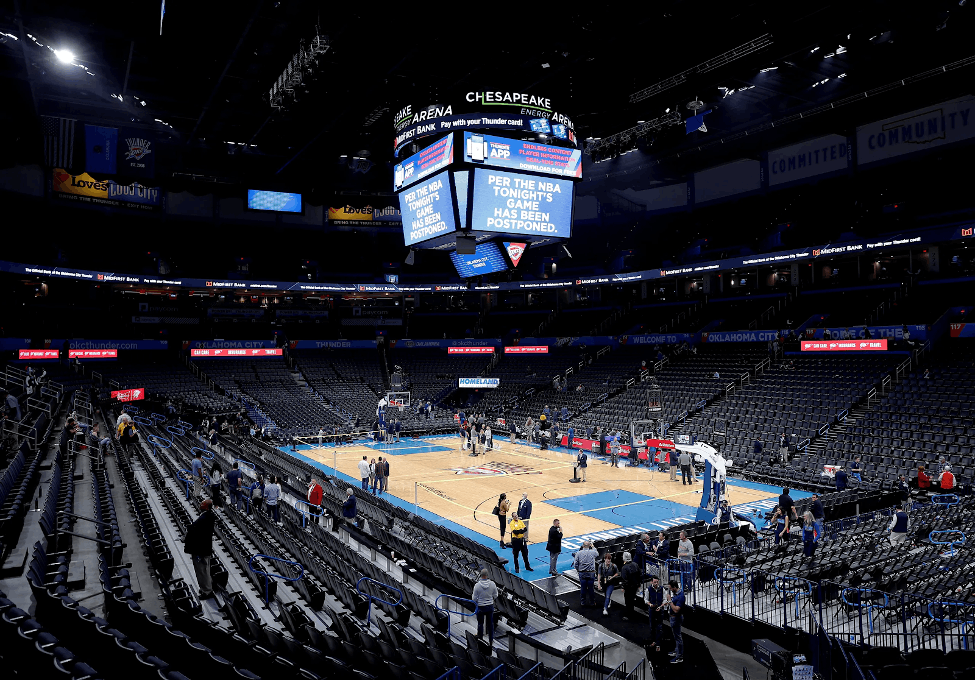 The BNP Paribas Open tennis tournament in Indian Wells, California was cancelled on March 8th, prior to the World Health Organization (WHO) officially declaring COVID-19 a global pandemic on March 11th. In response, the NCAA announced that March Madness would be played without fans and the World Figure Skating Championships in Montreal were called off.
And then sh!t got crazy. Ahead of their March 11th game against Oklahoma City Thunder, the Jazz announced that the aforementioned Gobert wouldn't play due to illness. Minutes before tipoff, with an arena full of fans, Gobert's COVID-19 test came back positive, and the game was halted.
The NBA first announced they would postpone the game to a later date, but within an hour, they dropped a bombshell: the rest of the season was suspended indefinitely.
The next day, aka one year ago today, the NHL followed suit and put their season on hold "to resume play as soon as it [was] appropriate and prudent" while the MLS chose to suspend its season for at least a month (cute), and the MLB paused spring training.
The NWSL canceled their preseason games, and most shockingly, the NCAA's March Madness basketball tournament was called off, too.
🏆 The pandemic pause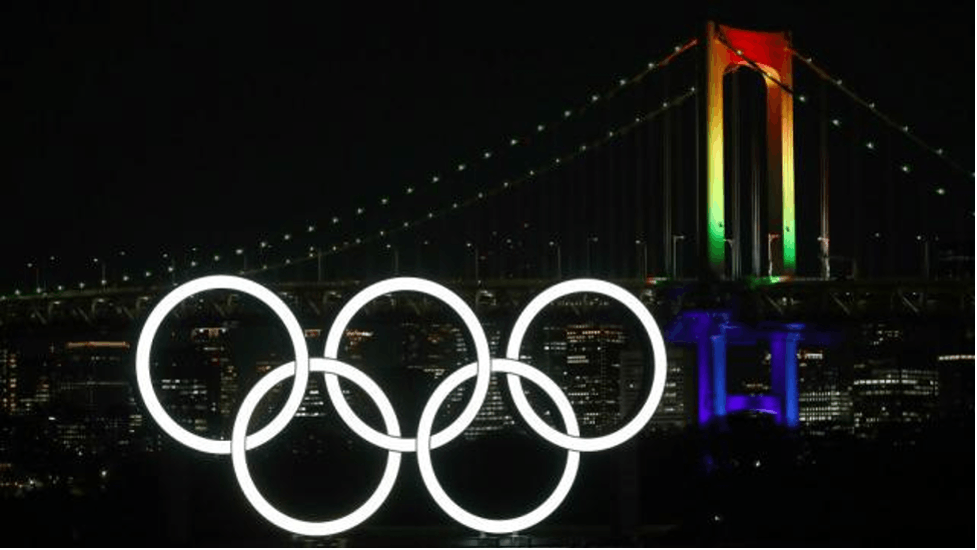 In short order and around the world, everything from soccer matches to auto races, curling championships to marathons, were all canceled or postponed, so much so that the BBC kept a very long running list. The Olympics were the most impactful, with the IOC announcing on March 24th that the 2020 Tokyo Games would be moved to 2021.
Despite months of anticipation, it took just a couple of weeks for sports to stop, and for the first time in our lives, we were forced to live through a devastating global event without the distraction and comfort of sport.
😷💸 The hardest hit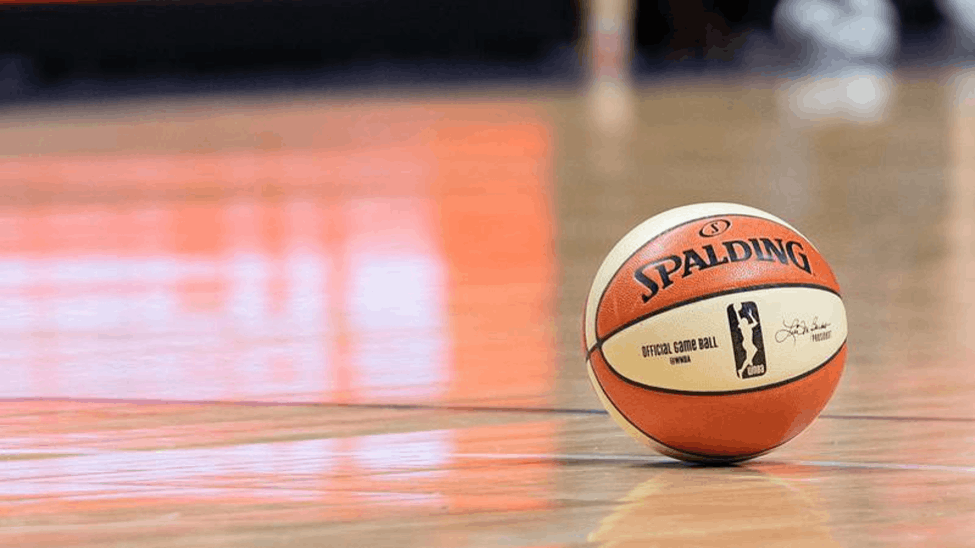 COVID-19 took a toll on many athletes. Minnesota Timberwolves star Karl-Anthony Towns lost his mother and six other family members to the virus, while Boston Red Sox pitcher Eduardo Rodriguez was diagnosed with heart inflammation as a result of his COVID-19 battle.
No league or team went untouched. Athletes from every sport tested positive, faced quarantine and suffered devastating loss.
There were also significant financial losses. By postponing the Olympics, Japan lost an estimated $2.8 billion, and the NBA estimated a loss of around $1.5 billion in revenue.
By some calculations, the abrupt stop to sports resulted in a global loss of $12 billion and hundreds of thousands of jobs in just the first couple of months.
🤝 The helpers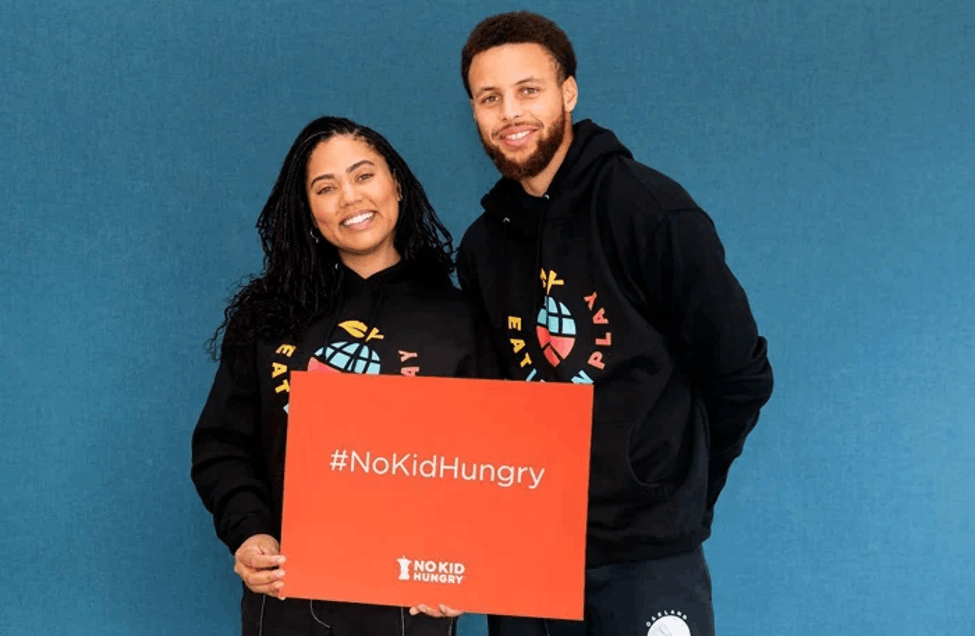 As Mr. Rogers once said, "When I was a boy and I would see scary things in the news, my mother would say to me, 'Look for the helpers. You will always find people who are helping.'" And there were plenty of athlete helpers.
Golden State Warrior Steph Curry and wife Ayesha along with Seattle Seahawk Russell Wilson and wife Ciara donated over one million meals each to their communities.
And Dallas Mavericks owner, Mark Cuban set up a compensation plan for his stadium's part-time employees.
Engineers from seven F1 teams helped the UK government build much needed ventilators and other medical equipment, and hockey equipment manufacturers Bauer and CCM repurposed resources to make and donate protective visors and masks for medical staff.
It's impossible for us to list all of the athletes, coaches, team owners and executives who contributed time, money and resources in those early days, but we couldn't be more proud of how the sports world rallied around COVID-19 relief.
💃 The restart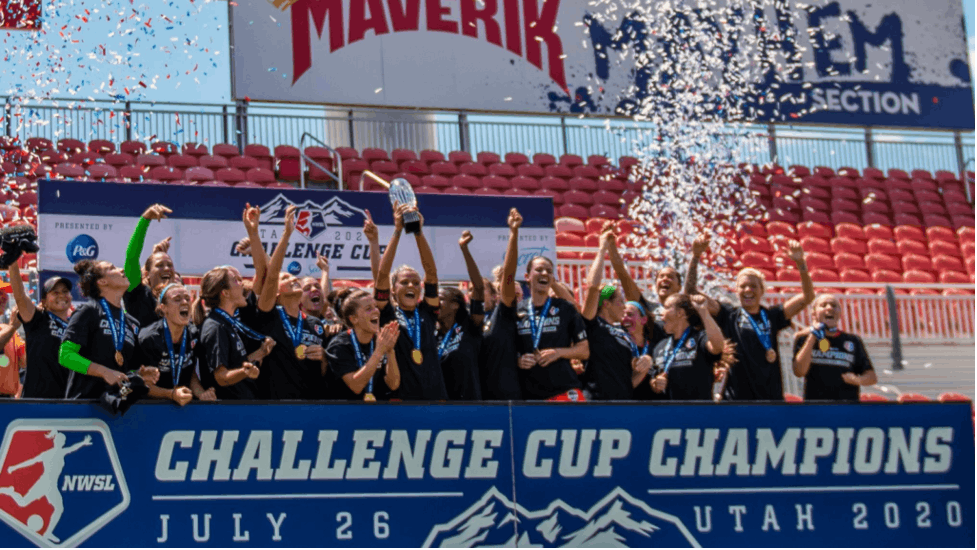 Eventually, sports came back. The "bubble" was born. The NWSL set the stage with the Challenge Cup. NBA and NHL playoffs resumed. The WNBA and MLB played condensed seasons. The NFL powered on. But athletes were still faced with the tough decision: to play or not to play?
Some, like WNBA star Elena Delle Donne, chose to sit out to protect their health while others, like Boston Bruins goalie Tuukka Rask, had family on their minds.
And others, including the WNBA's Renee Montgomery, Natasha Cloud and Maya Moore, opted out to fight for social justice. But that's a whole other chapter in the encyclopedia that is 2020. We'll get there in time.
Looking forward, the question still remains when things will get back to "normal." While some teams and leagues have welcomed back a limited number of fans to the stands, others are giving a hard "no."
We're not holding our breath for sports, or life, to go back to what they used to be before March 12th, 2020. But we are taking solace in the progress that's being made so that sports can unite and comfort us once again.
🏒
🏊‍♀️
⛳
🏆
The GIST's Quick Hits: March 8
March 08, 2021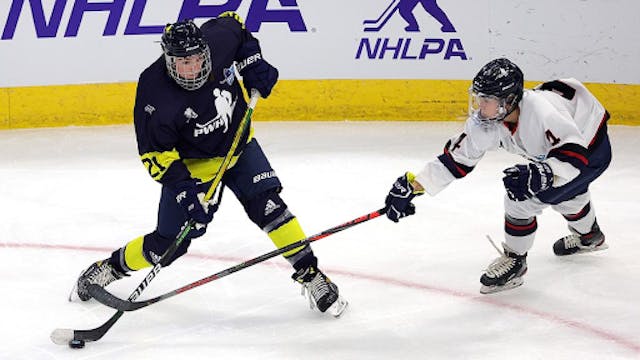 Source: NHL.com
🏊‍♀️Swimming: Katie Ledecky is back on the podium. After a year out of the pool (because of COVID-19), Ledecky returned for the TYR Pro Swim Series and won four titles in four days. Fellow Team USA swimmer and founding member, Simone Manuel, also won her event. Our Olympic fever is heating up.
🏒Hockey: The PWHPA's Dream Gap Tour had another successful weekend, with Team Minnesota winning both games over Team New Hampshire. No future stops on the Tour have been announced yet, but we're sure we'll get some good news soon.
⛳️Golf: Bryson DeChambeau won this weekend's Arnold Palmer Invitational. Cool. But what really impressed us was his monstrous , following up to his 370-yard drive on Saturday (for reference, the in the PGA is 295 yards). He officially entered #BeastMode.
🥊 Boxing: Claressa Shields made history this weekend as the first boxer (male or female) to become the undisputed world champion in two different weight classes. The historic moment came after Shields, of Flint, Michigan, handed Canadian Marie-Ève Dicaire her first-ever loss. Sting like a bee.
🤼‍♀️ MMA: Speaking of two-class champs, Amanda Nunes (pronounced NOON-EZ) continued her reign as queen of the octagon on Saturday with a submission win over Megan Anderson. With the win, Nunes defended her featherweight title and still holds her bantamweight championship belt.
🏆
🏂
⚽
🏀
#BetOnWomen
March 04, 2021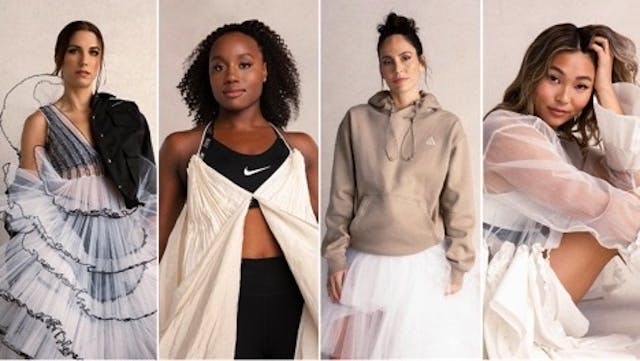 Source: Raven B. Varona for Togethxr
👯👯Togethxr: We could hardly contain ourselves on Tuesday when soccer star Alex Morgan, WNBA legend Sue Bird, swimmer Simone Manuel and snowboarder Chloe Kim (all Olympic gold medalists, BTW) announced their joint venture in founding Togethxr: a media and commerce company.
The company aims to amplify the voices of female athletes, who make up 40% of sports participants but only receive about 4% of media coverage (except for here at The GIST, of course).
Togethxr will use storytelling to combine "culture, activism, lifestyle and sports,'' giving a new and exclusive platform to female athletes at all levels of competition. So here for this.
⚽️Soccer: Another group of powerful people bet on women this week too, including new additions to the NWSL's Chicago Red Stars' investor group. The group includes ESPN's Sarah Spain, PWHPA star Kendall Coyne Schofield, her husband Carolina Panther Michael Schofield and the NFL's Senior VP of Global Brand and Consumer Marketing, Julie Haddon.
🏀
🏆
🏒
⛷️
The GIST's Quick Hits - The Ice Edition
March 01, 2021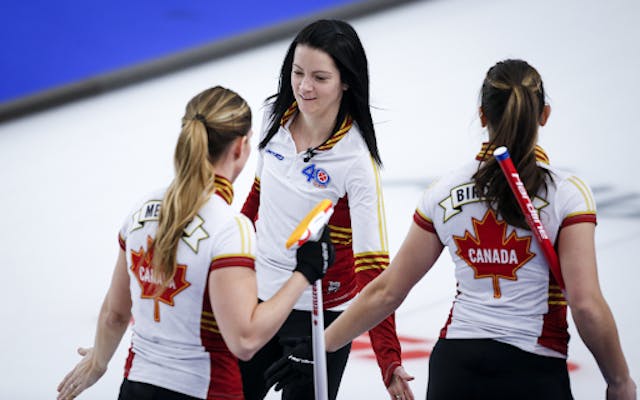 Source: TSN Curling/Twitter
🥌Curling: Talk about déjà vu. In a rematch of last year's final, skip Kerri Einarson led Team Canada to the Scotties Tournament of Hearts victory for the second straight year, beating former champ Rachel Homan and Team Ontario last night.
🏒PWHPA: Team New Hampshire beat Team Minnesota in the first-ever pro women's game at Madison Square Garden. But really, didn't we all win? Check out and then mark your calendar for the next one: .
🏒NHL: The highly anticipated showdown between Toronto Maple Leaf Auston Matthews and Edmonton Oiler Connor McDavid started on Saturday and...Matthews sat out with a wrist injury (though the Leafs still won 4–0). Fingers crossed he'll be back in the line-up for tonight's rematch at 10 p.m. ET.
🎿Ski cross: The ski cross World Cup wrapped up in Georgia (the country) over the weekend, where Canadians Courtney Hoffos and Chris Del Bosco won silver in the inaugural mixed team event, while Jared Schmidt won bronze and Reece Howden clinched the men's overall title. Is it yet?
🏀NBA: Okay, so the Toronto Raptors don't compete on ice, but they did get iced yesterday when their game against the Chicago Bulls was . Thanks to , the Raps didn't have enough players to fill an eight-man roster, so they'll try again at a later date.
🏆
🏒
⚽
The GIST's Bits & Bites - CAN
February 25, 2021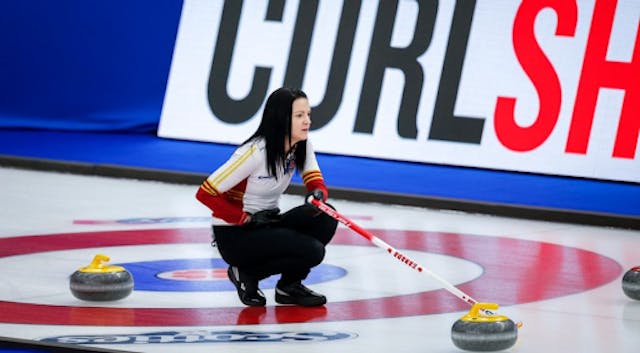 Source: Jeff McIntosh/CP
🥌Curling: It's almost playoff time at the Scotties Tournament of Hearts. Today is the last day of round robin play, and reigning champion Kerri Einarson and have one last obstacle ahead of an undefeated record: three-time Scotties champ Rachel Homan and Team Ontario. Follow all the "hurry hard!" action .
🏒Hockey: It's going to be a big weekend for the . Saturday marks the start of the 2021 Dream Gap Tour, with a primetime game between Team New Hampshire and Team Minnesota in New Jersey before Sunday's megashow: the first-ever pro women's hockey game at Madison Square Garden in NYC.
⚽️Soccer: Oh no, Canada. With an unfortunate 2–0 loss to Brazil yesterday, Team Canada ended the SheBelieves Cup on a low note. Although two losses and one win wasn't the strongest showing, how nice was it to see this team out on the pitch again? They'll be back in action in a friendly against England on April 13th.