🏆

AAPI sportspeople you should know about

May 02, 2021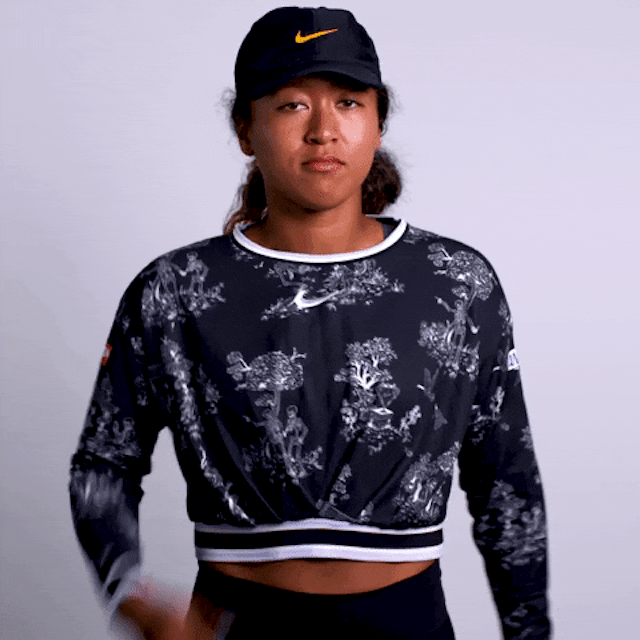 Photo source: WTA/Giphy
QUOTE OF THE DAY
"I don't really know what feeling Japanese or Haitian or American is supposed to feel like. I just feel like me."
― Tennis superstar Naomi Osaka, who plays under the Japanese flag, was raised in America, has a Japanese mom and a Haitian dad and is 100% herself.
🥇 International love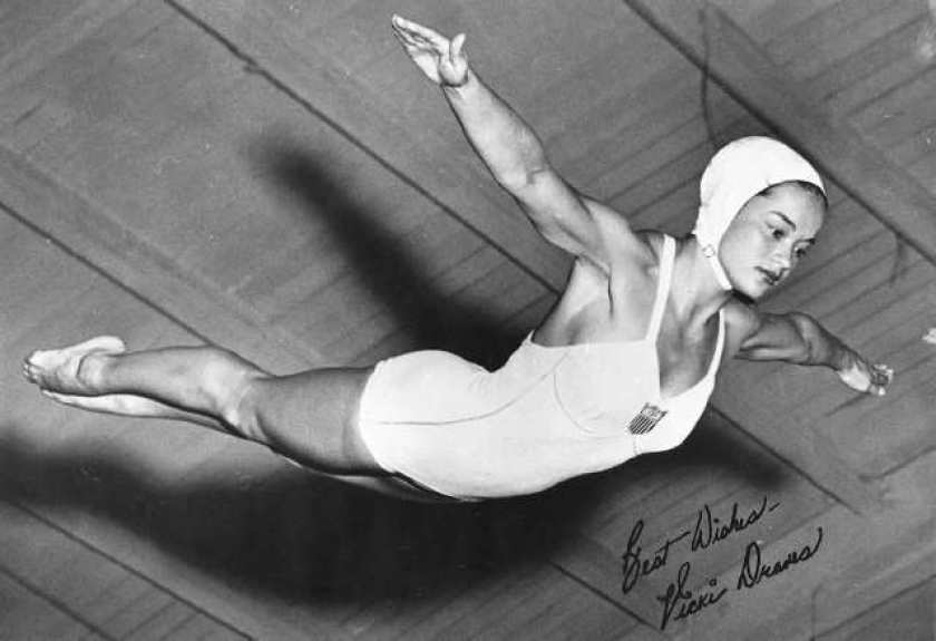 The Olympics are sports' biggest stage, and some of our most accomplished Olympians have Asian heritage. During the 1948 London Summer Olympics, Filipino American diver Vicki Draves became the first Asian American to win Olympic gold and first American woman to win multiple gold medals in diving. That's how you make a splash.
She was the first of many North American Olympians with Asian heritage, including hockey players Julie Chu and Vicky Sunohara, wrestler Carol Huynh, gymnasts Victoria Moors and Kyla Ross, swimmer Nathan Adrian, and speed skater Apolo Ohno.
These days, Chloe Kim is one of the most recognizable Olympians, and the biggest name in snowboarding. The youngest woman to win an Olympic snowboarding gold medal at 17 years old, Kim recently spoke out about anti-Asian hate in North America, but also her pride in her Korean heritage.
⭐️ The best and brightest
⛳️Let's talk about the most transcendent Asian American and Asian Canadian athletes. Exhibit A: Tiger Woods, of Thai and Chinese heritage. In 1997, he became the first Asian American to win a pro golf major (his first of 15) and is currently tied for the most PGA Tour wins at 82.
Tiger's GOAT status led the way for other Asian American golfers, like LPGA star Michelle Wie West, 2020 PGA Championship winner Collin Morikawa and the PGA's first player of Tongan and Samoan descent, Tony Finau.
⛸A few Canadian and American figure skaters of Asian descent are also considered amongst the GOATs. Michelle Kwan — the greatest Olympian to never win gold — and Kristi Yamaguchi owned the figure skating spotlight in the late 20th century, leading the way for Mirai Nagasu and Karen Chen.
On the men's side, Patrick Chan is the best Canadian figure skater there ever was, winning three world championships and a few Olympic medals, while American Nathan Chen is working on being the best ever — he hasn't lost since the 2018 Winter Olympics.
🏀🏈⚾️🏒 Welcome to the big leagues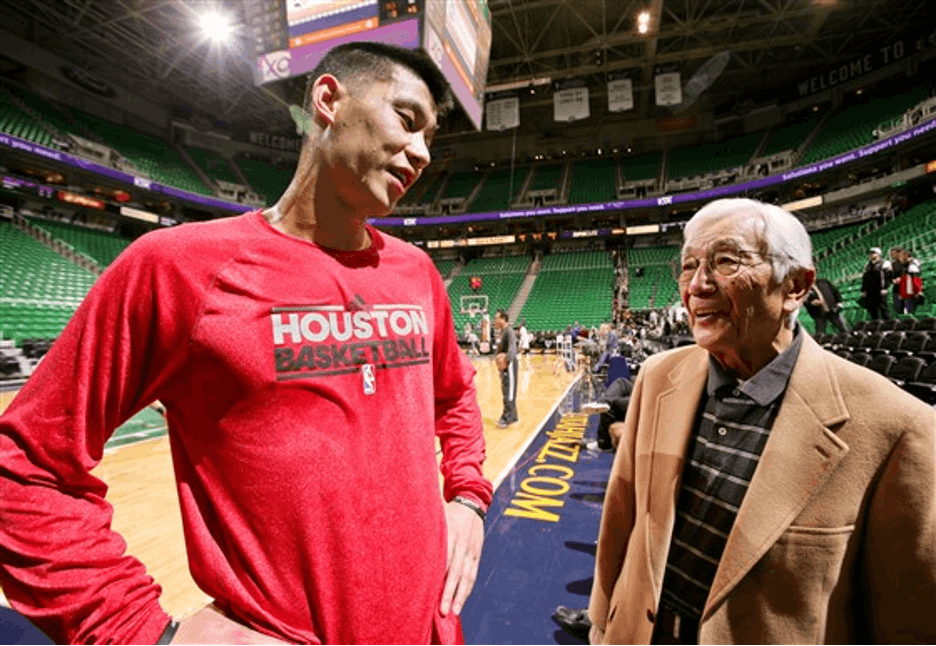 For as long as we can remember, the major sports leagues — NBA, NFL, MLB and NHL — have had a severe lack of Asian representation. But the players who have made it to the big leagues have certainly made their marks.
🏀Basketball: Remember Jeremy Lin? The American-born son of Taiwanese parents who set the NBA on fire for a period in 2012? While Linsanity was short-lived, he went on to win an NBA championship with the Toronto Raptors in 2019.
Lin should probably thank Wataru Misaka — a second-generation Japanese American who excelled in college basketball during a time of intense anti-Japanese racism in and around WWII.
In 1947, Misaka broke the NBA's color barrier as the first non-white player and first player of Asian descent.
🏈Football: Wide receiver Hines Ward is a Pittsburgh Steelers legend, winning two Super Bowls and setting copious franchise records during his 14-season career. Born in Seoul, South Korea, Ward aimed to grow the popularity of American football in his birthplace by introducing other biracial kids (like himself) to the game.
Nowadays, players like Miami Dolphin Tua Tagovailoa (pronounced TUNG-o-vai-LOA), Los Angeles Ram Taylor Rapp and Atlanta Falcon Younghoe Koo are some of the NFL's standout players boasting Asian and Pacific Islander heritage.
In the Great White North, Norman "King" Kwong reigned over the CFL in the '50s and '60s. The first Canadian pro football player of Chinese heritage and winner of four Grey Cups, Kwong set 30 league records.
⚾️Baseball: Many MLB players are from Asia, largely due to the sport's popularity in East Asian countries. Players like 10-time All-Star Ichiro Suzuki and 2009 World Series MVP Hideki Matsui were both born across the Pacific while others, including three-time World Series champion Tim Lincecum, boast Asian heritage.
🏒Hockey: Though he only played one minute of one game in the NHL, Larry Kwong's mark on the league was indelible. The Canadian of Cantonese descent broke the NHL's color barrier in 1948 as the first non-white player and first of Asian heritage.
Kwong skated so Montreal Canadien Nick Suzuki, Minnesota Wild Matt Dumba and Dallas Star Jason Robertson could soar...and so Paul Kariya could star in the most iconic hockey film franchise of all time, The Mighty Ducks.
💪 Who's the boss?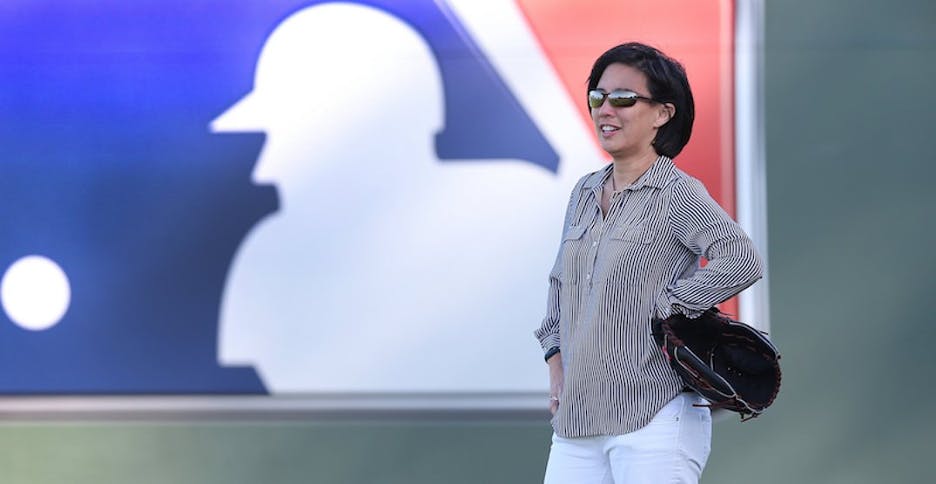 Asian dominance isn't limited to on-field/ice/court action, though: there are plenty of proud Asian Americans making their marks from the bench and the front office. Kim Ng (pronounced ANG) made herstory last year when she joined the Miami Marlins as the first MLB general manager (GM) of East Asian descent and the first female GM in a major sports league.
Over in the NBA, Rich Cho (who was born in Burma) became the first Asian American GM in major league history when he took the job with the Portland Trail Blazers in 2010, while Toronto Raptors' GM Bobby Webster of Hawaii was the first Asian American to win a championship when the Raps won it all in 2019.
From the bench, Miami Heat head coach Erik Spoelstra is the first Asian American head coach in the history of the major leagues and the first Asian American head coach to win an NBA championship. Feeling hot hot hot.
❤️ #StopAAPIHate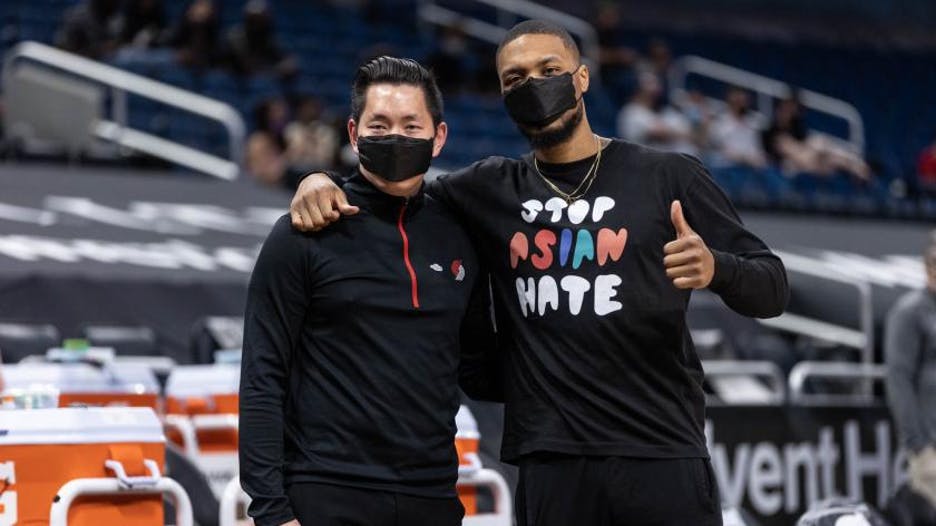 As we celebrate these amazing athletes and leaders and their illustrious careers, we also must recognize the hurdles they've faced, and continue to face. Anti-Asian violence and hate has reached unimaginable levels, and even the most elite sportspeople are subjected to AAPI racism every day.
Honor these athletes, Americans and Canadians of Asian and Pacific Islander descent across North America, by helping put an end to AAPI hate. Visit GoFundMe's Stop AAPI Hate campaign to find out how you can support.
🎾
🏀
🏒
🏆
Let's get down to business
April 29, 2021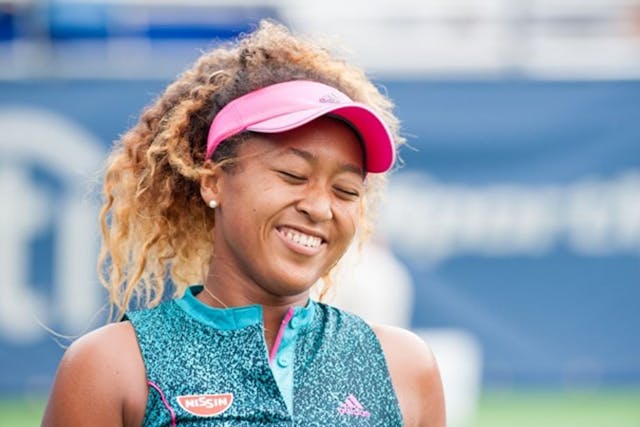 Source: Rena Schild/Shutterstock
🎾Naomi Osaka: The four-time grand slam champion is expanding her empire. Osaka announced yesterday that she's collaborating with Frankies Bikinis on a brand new bathing suit line set to launch in May, and she is also launching a new SPF-loaded skincare line for melanated skin tones. #StayGolden
🐊Gatorade: Sports drink companies are picking up what we've been laying down for years: Bet. On. Women. Gatorade recently created a (very stacked) women's advisory board to help deepen their connection with female athletes, while also holding them accountable in delivering against their guiding pillars. HYFR.
🏀NBA: TIME revealed their first-ever TIME100 list of the most influential companies on Tuesday, and the NBA was named as the top "Leaders" brand, thanks to their global growth. Eight sports-related brands made the list, but only one other sports league was featured: the English Premier League, highlighted for its exemplary broadcasting rights. Jolly good!
🏒NHL: They might not be NBA-level yet, but the NHL is working on growth, too, starting with broadcasting. After 16 years, they've cut ties with NBC to triple their revenue in a new seven-year deal with Turner Sports, and have already signed a deal with ESPN. It'll mark the first time since 1999 that the NHL has two American broadcast partners. Double rainbow.
🎾
⚽
🏆
Bianca Andreescu just can't catch a break
April 26, 2021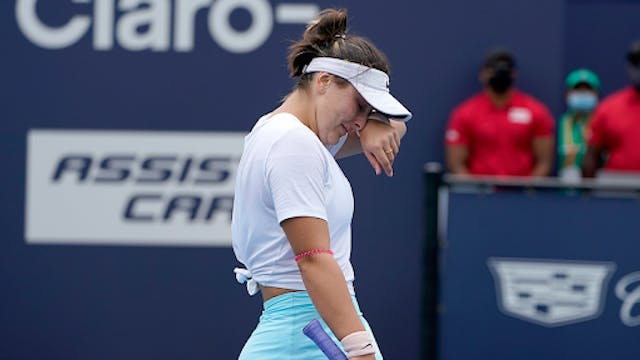 Source: Lynne Sladky/AP
🎾Tennis: Poor Bianca Andreescu just can't catch a break. After battling back from numerous injuries over the past two years, Queen B that she tested positive for COVID-19 and had to pull out of the Madrid Open (which starts Tuesday). Fortunately, she's feeling well and has plenty of time to recover before the : the French Open, starting May 24th.
⚽️Soccer: Christine Sinclair is still amazing, if you were wondering. After suffering a lower body injury during the recent CanWNT friendlies, the all-time leading international goal scorer returned to the NWSL at full strength, captaining her Portland Thorns FC to their third win in the Challenge Cup group stage last week and a spot in the Cup final, set for May 8th.
⚽️SoccerFootball: Switching gears to the of the UEFA Women's Champions League semifinals, Paris St-Germain (PSG) — including Canada's own Ashley Lawrence — drew FC Barcelona 1–1 yesterday, while Bayern Munich beat Chelsea FC 2–1 in the other matchup. The second leg is set for Sunday, so follow along .
💪UFC: Though much of this weekend's UFC 261 hoopla centered around Chris Weidman's awful leg injury (if you haven't seen it already, ), "Thug Rose" Namajunas and Valentina "Bullet" Shevchenko owned the night. Both MMA stars dominated their respective title fights with , proving that Saturdays are, in fact, for the girls.
⚽
🏆
🏀
The GIST's Quick Hits - CA (April 12, 2021)
April 12, 2021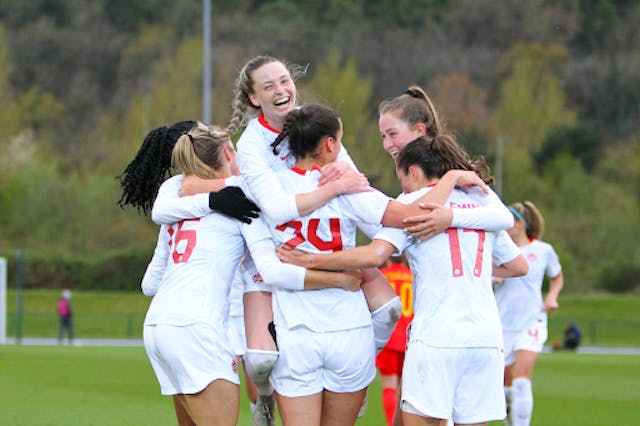 Source: Canada Soccer/Twitter
⚽️Soccer: The NWSL Challenge Cup kicked off over the weekend, but most of our Canadian stars missed the debut in the name of national play overseas. The CanWNT played a friendly match against Wales on Friday, , and tomorrow in a warm-up for the Olympics.
🏇Horse racing: Another gender barrier hurdled! On Saturday, Rachael Blackmore became the 20th female jockey to participate in, and (!!!), the Grand National horse race in England, the premier steeplechase (think Kentucky Derby, but with jumps) in Europe. Jolly good!
🏀Basketball: The Toronto Raptors are in a weird spot. After a miserable March, things — despite last night's loss to the NY Knicks — are slowly improving for the Raps, currently sitting in 11th place in the Eastern Conference.
That means a few games in either direction will be the difference between a playoff spot or high draft pick. They have to figure their sh!t out.
⛳
🏂
🏆
The GIST's Quick Hits - CAN (March 15, 2021)
March 15, 2021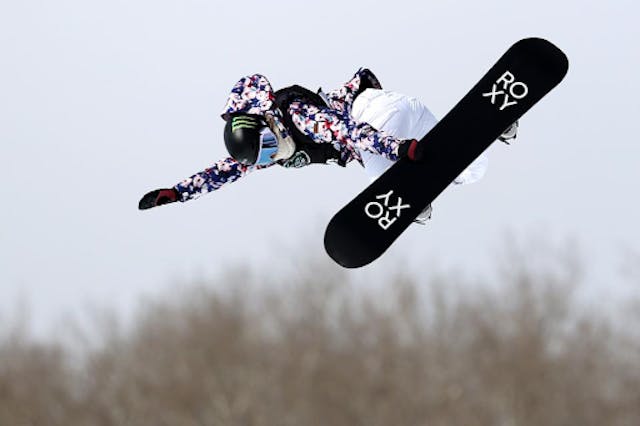 Source: Sean M. Haffey/Getty Images
🏛Legislation: A friendly firm reminder to the Mississippi lawmakers who recently which bans transgender athletes from competing in women's high school and university sports throughout the state: trans women are women.
⛳️Golf: Yesterday, Justin Thomas (yes, the same one who recently after a bad putt) may have won The Players Championship (the unofficial fifth major in men's golf), but we're giving runner-up Lee Westwood and his caddy-slash-fiancée Helen Storey the win for . We love love.
🥌Curling: Brendan Bottcher and Team Alberta are our 2021 Brier champs. With the 4–2 win over Kevin Koe (pronounced KOO-EE) last night, Bottcher won his first Brier after finishing as runner-up in the previous three years. Good things come to those who wait. Team Alberta will now represent Canada in next month's world championships.
🏂Snowboard: Chloe Kim is podium perfect. With her gold-medal performance in Saturday's Aspen 2021 FIS Snowboard and Freeski World Championships, Kim defended her snowboard halfpipe world championship title. So far, she's won all three events she's entered in 2021. Simply the best.