🏒

Highlights From the NHL

February 01, 2021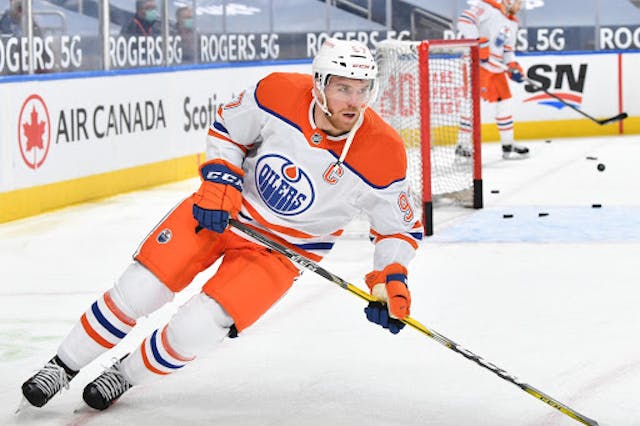 Source: NHL/Twitter
McHow though?: Edmonton Oiler Connor McDavid continues to make us scrunch up our faces and drop our jaws and mutter, "How did he do that?" Watch against the Toronto Maple Leafs to see what we mean.
Overtime heroes: As if that weren't enough, McDavid then tipped in . Pittsburgh Penguin Sidney Crosby and Washington Capital Alex Ovechkin , marking the three prior first overall draft picks scored OT winners in the same day...and all within 12 minutes, to boot.
Bye bye bye: Nothing to actually see here, but the New York Rangers have placed Tony DeAngelo on waivers for . Following Saturday's loss to the Penguins, DeAngelo tried to fight his goalie on the way to the dressing room, marking the last straw in a career of bad judgement. Boy bye.
🏀
🏅
⚽
🏒
The GIST's Bits & Bites: Olympics, NWHL Bubble, James Harden, NWSL Challenge Cup
January 28, 2021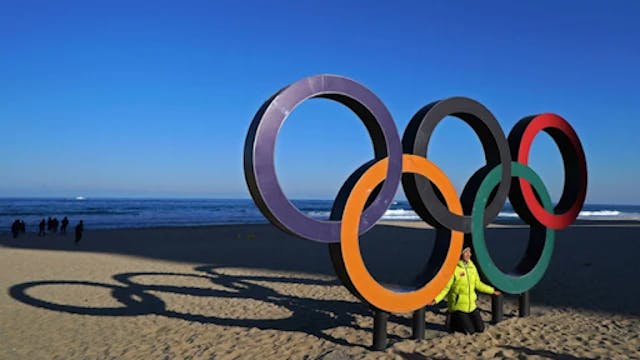 Source: The Hill/Twitter
🥇Olympics: Will they or won't they? That's the big question still surrounding the 2020 Tokyo Olympics. Last week, a alleged that Japanese officials are coming to terms with a possible cancellation, but the IOC and the have denied this.
Still, the Olympic and Paralympic organizers have a ton of prep work to do before welcoming over 15,000 international athletes, so they're next week to let the world know exactly how they plan to do that.
🏒NWHL: Despite the off-ice situation going on with the league right now (listen to this week's episode of for all the info), the NWHL's bubble is producing some exciting hockey.
🏀NBA: Though the four-team blockbuster trade that saw James Harden leave Houston hasn't been as successful for the Brooklyn Nets as they'd hoped, it was a for Caris LeVert. The 26-year-old was traded from the Nets to the Indiana Pacers in the January 16th trade, pending a physical.
That physical included an MRI, which found a mass on LeVert's kidney, and following successful surgery on Monday, it was confirmed that the tumor was kidney cancer. We're happy to report that LeVert is expected to make a full recovery without any additional treatment.
⚽️NWSL: The Challenge Cup is , starting April 9th, but instead of it replacing the regular season like last year, it'll complement the regular season, which begins May 15th and runs to October 30th. An extended postseason will start November 6th.
And if that weren't enough to get you pumped, Megan Rapinoe, Alex Morgan and Carli Lloyd are all expected to return after sitting out last season. Is it April yet?
⚾

Welcome to the Blue Jays, George Springer and Marcus Semien

January 28, 2021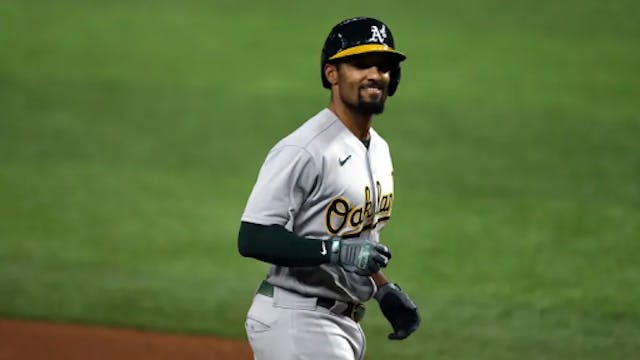 Source: Ronald Martinez/Getty Images
The infielder: The Jays signed Marcus Semien to a , pending a physical (which, as we learned from Caris LeVert, are pretty important). Semien had been with the Oakland A's for six seasons before becoming a free agent, and he was nominated twice for the .
Fun fact: Semien hit his first major league home run against the Blue Jays back in 2013, when he was a member of the Chicago White Sox. And he's hit another 114 since then. Not bad.
The pitcher: After the Semien signing, word got out that the Jays will be picking up a new pitcher, too. They'll acquire Steven Matz from the New York Mets in exchange for three pitching prospects. Matz may not have the same star power as the other recent signings, but he and his grandfather in New York, so we'll take it.
The impact: Semien played as a shortstop for most of his career with the A's, but the Jays are expected to move him to cover second base. This addition should be exactly the thing needed to elevate the Jays' defence from good to great. And Matz will only add to an already solid bullpen. Again, we ask, is it April yet?!
🏀

Candace Parker Signs With Hometown Team Chicago Sky

January 28, 2021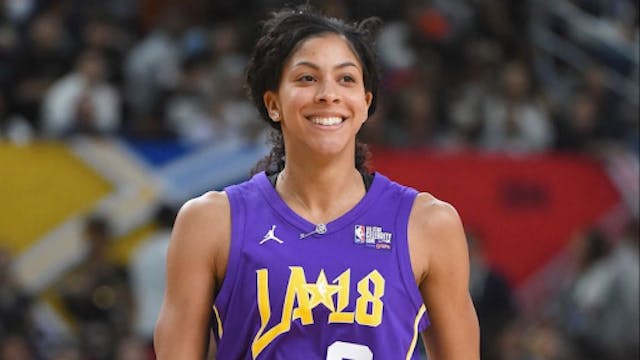 Source: Jayne Kamin-Oncea/Getty Images
🏀

Kobe and Gigi Bryant: In Memoriam

January 25, 2021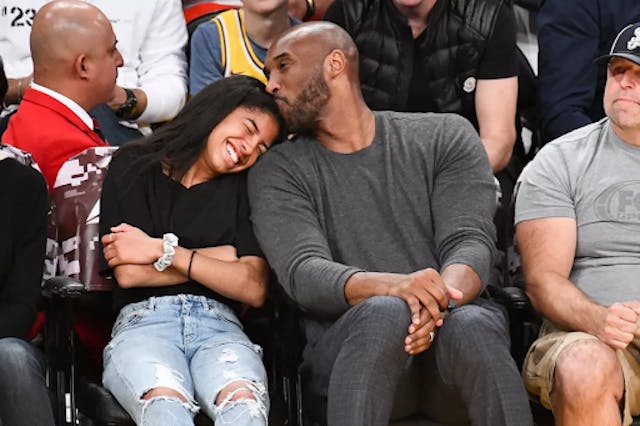 Source: Allen Berezovsky/Getty Images
The GIST: Tomorrow is the one-year anniversary of the helicopter crash that killed basketball legend Kobe Bryant, his daughter Gianna (Gigi) Bryant and seven others.
Kobe: Bryant was one of the best basketball players ever. He was a #GirlDad. He was an Academy Award winner. He was an advocate for women's sports and a fan and mentor to the likes of NY Liberty star Sabrina Ionescu (pronounced YO-NESS-COO) and more. He was also in 2003.
Kobe was a complicated figure. And people may have different reactions when they think of Kobe. But that's okay.
Gianna: We didn't just lose Kobe. We also lost the future of the WNBA, in his daughter Gigi and her teammates Alyssa Altobelli and Payton Chester. Just young teenagers, the three Mamba Academy stars were on the path to basketball greatness. So while we reflect on the lives lost on January 26th, 2020, we also mourn what could have been.