⛳
🏀
🏒
NHL, NHLPA Agree on 56-Game 2021 Season
December 21, 2020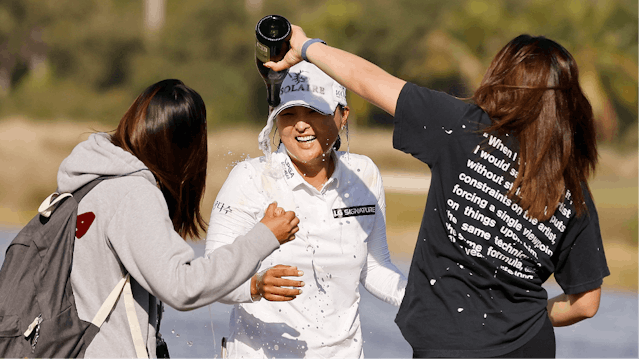 SOURCE: GETTY IMAGES
⛳️Golf: What's a girl gotta do to get paid? Oh, just win the CME Group Tour Championship, the LPGA's final tournament of the year. World No. 1 Jin Young Ko claimed victory yesterday, and with it, a $1.1 million paycheck.
Meanwhile, Canadian Brooke Henderson finished tied for seventh with a 10 under par. Not a bad Sunday at the office.
🏀Basketball: If you missed WNBA superstar Liz Cambage as much as we did last season, we're here to assure you that she's doing just fine in the land down under. After Cambage opted out of the 2020 WNBA season with medical exemption, she stayed in her native Australia and later played in the Women's National Basketball League (WNBL).
🏒Hockey: Okay, we can finally confirm this. The NHL and NHL Players' Association have agreed to a 56-game season, set to begin on January 13th, and announced the temporary realignment that includes a true North division of all seven Canadian teams (amazing). Let the games begin!
🏈

NFL Playoff Field Narrowing

December 21, 2020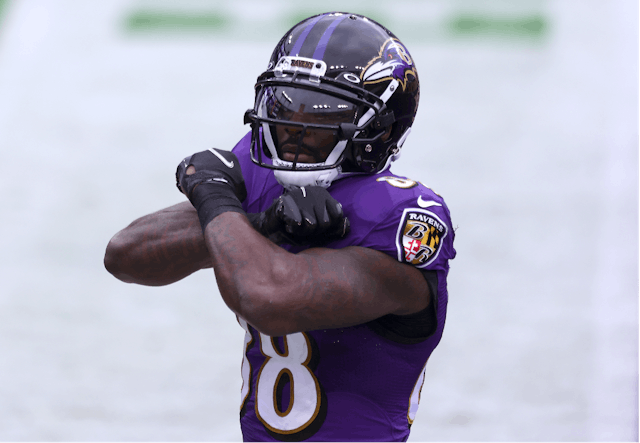 SOURCE: NFL ON CBS/TWITTER
The playoff picture: With Saturday's lopsided win over the Denver Broncos, the Buffalo Bills won their first division title since 1995 (aka when Toy Story was released...yes, the first one), becoming the third AFC team to clinch a playoff spot. Over in the NFC, the Seattle Seahawks clinched their playoff spot with a 20–15 win over the Washington Football Team (WFT) yesterday.
That leaves four playoff spots up for grabs in each conference. The AFC has six teams still in the hunt (leaving the New England Patriots out of the race for the first time since 2008), whereas the NFC has a whopping 10 teams vying for a spot. Check out the full playoff picture here.
The highlights: In their pursuit of happiness postseason glory, players across the league gave us their best. Check out our favorite highlights from Week 15:
Déjà vu: Tom Brady and his Tampa Bay Buccaneers came back from 24–7 to beat the Atlanta Falcons 31–27. But wait, haven't we already seen Brady do that?
X marks the spot: Three years after scoring his last touchdown (TD), Baltimore Ravens wide receiver (WR) Dez Bryant ditched the wine and finally threw up his X after catching an 11-yard pass for a TD. The Ravens went on to win 40–14 over the miserable Jacksonville Jaguars.
Indefensible: Most NFL WRs need two hands to catch a TD. Arizona Cardinals WR DeAndre Hopkins basically needs only one. His TD helped the Cards get their second consecutive win after a three-game losing streak, beating the Philadelphia Eagles 33–26.
🏀

James Harden Has Never Won an NBA Championship

December 18, 2020
SOURCE: MARK J. TERRILL/ASSOCIATED PRESS
The background: Harden has been playing for the Houston Rockets since 2012. An eight-time NBA All-Star, the 2018 MVP has led the league in points per game for the past three years. But despite making the playoffs every season since he was drafted in 2009, Harden has never won a championship.
The lack of ultimate glory is a big sticking point for him, and fair enough. It's hard to be considered one of the GOATs without a championship ring on your finger. Which is why Harden is doing everything he can to get out of Houston.
The situation: After putting up with his diva ways for eight years, the Rockets aren't letting him go easy. So in pursuit of a trade that hasn't yet come, Harden has upped the ante. Over the past few weeks, he's skipped out on practices, broken COVID-19 protocols and gone clubbing (or, what he calls, "just training").
And after missing the team's first two preseason games, Harden finally showed up for work on Tuesday, but not exactly in game shape (no judgment here, who's in game shape these days anyway?).
The next step: While Harden seems to be doing everything he can (without breaching his contract, which still has two years remaining) to push the Rockets to trade him, he finally ended a media blackout to speak on his current priorities.
"Right now, I'm just focused on being here," Harden said during media availability after a team practice yesterday. TBH, we're not buying it.
The Rockets are back on the court tonight at 8 p.m. ET and start the regular season against the Oklahoma City Thunder on Wednesday. Whether Harden will be there to play his former team is anyone's guess.
🎾
🏒
This Week in Sports - Canada
December 18, 2020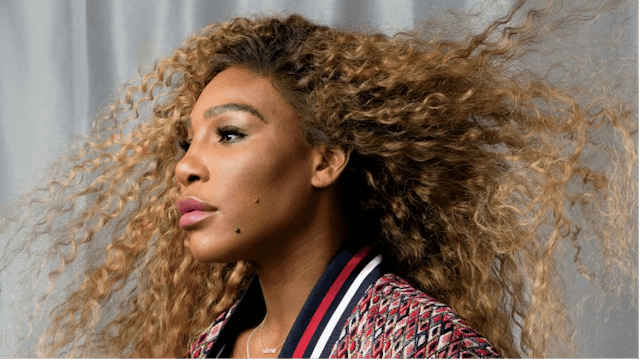 SOURCE: FAST COMPANY
🎾Tennis: While Serena Williams may not have won that elusive 24th major this year, she more than made up for it off the court. The tennis superstar made the annual "Most Productive" list by Fast Company, which also included NASCAR's Bubba Wallace.
While the rest of us were perfecting sourdough starters and working on jigsaw puzzles, Serena was busy training for Grand Slams, investing in startups and women's sports, supporting Black female entrepreneurs, running her S by Serena clothing brand and raising a three-year-old. What can't she do?
🎾More tennis: Things just keep getting better for Leylah Annie Fernandez. After qualifying for her first Grand Slam at the Australian Open in January, then making it to the second round of the U.S. Open and the third round of the French Open, Tennis Canada announced the teenage phenom and Milos Raonic (pronounced RAU-NITCH) as their Players of the Year.
🏒Hockey: The World Juniors start on Christmas Day in Edmonton, and while we're pretty pumped to cheer for Team Canada, we're saving a little room in our GISTer hearts for Team USA, too. We know, we know — but Team USA is about to make herstory.
Team USA's Theresa Feaster will become the first female assistant coach at the World Juniors and at any major men's championship in USA Hockey's history. Next step: following in her dad's footsteps to one day run an NHL team.
⛳
🏀
⚽
🏒
Let the Rain Fall Down
December 14, 2020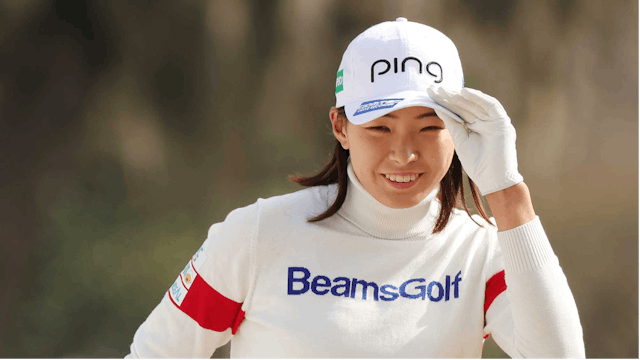 SOURCE: CARMEN MANDATO/GETTY IMAGES
⛳️LPGA: The final golf major of the year is winner-less...for now. In a very anticlimactic non-ending to 2020's last major, yesterday's final round of the USGA's U.S. Women's Open was suspended due to thunderstorms before 18 of the 66 golfers could even tee off.
🏀NBA: The Toronto Raptors are back, and already in fine form. The Raps played the Charlotte Hornets in their preseason opener on Saturday, and though we're still not used to watching a team without Serge Ibaka and Marc Gasol, we liked what we saw in the 111–100 win.
Next preseason game is tonight at 7 p.m. ET, and the next episode of The Bubble airs Wednesday at 9 p.m. on TSN.
⚽️MLS: Columbus Crew SC weren't going to let a couple of COVID-19 cases stop them from their ultimate goal: the MLS Cup. The Eastern Conference champions were already favored to win the matchup against the defending champs Seattle Sounders FC, and did so with a 3–0 win on Saturday night.
🏒World Juniors: Houston, we have a roster. Team Canada announced the 25 players set to compete in the upcoming World Juniors tournament, which starts next week. This year's squad includes six members of last year's winning team, and just one active NHLer, Chicago's Kirby Dach.
They'll play their first match of the tournament against Germany, on December 26th at 6 p.m. ET. Is it Christmas Boxing Day yet?!