🏈

Brady Wins QB Battle With Mahomes

February 08, 2021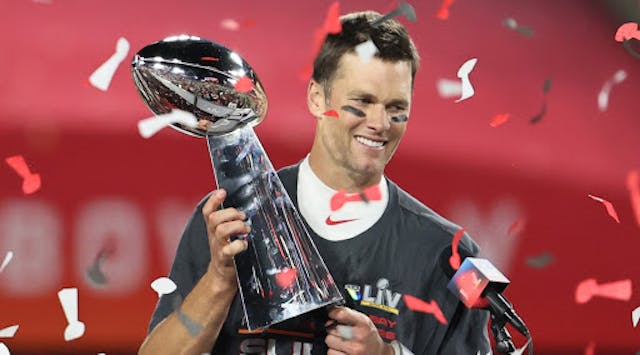 Source: CBS Sports/Twitter
Tom freakin' Brady: Brady entered the game on a tier all his own. He had already won more Super Bowls (six) than any other QB has even played in, and yesterday's seventh Super Bowl title only extended the gap between Tompa Tom and everybody else.
Brady yesterday too, most notably becoming the oldest QB to play in and win a Super Bowl. He threw for three TDs and no interceptions, earning his, you guessed it, record-extending fifth Super Bowl MVP award.
What about the Kid?: Yesterday's game didn't shape up to be the GOAT torch passing Kansas City fans had hoped for, but there's still plenty to look forward to with QB Patrick Mahomes at the helm. Mahomes is only in his fourth season and has already played in two Super Bowls.
Playoff Patrick — who came into the game — had a tough day yesterday, completing only 26 of his 49 pass attempts and failing to throw for a single TD.
But KC should take solace in Mahomes' 38 regular season TDs and just six interceptions. Future's looking real bright.
What's next: The 43-year-old Brady has one more year on his contract with Tampa Bay and is open to playing . And considering these teams aren't slated to play each other in the regular season for another four years, let's do this again next year, shall we?
🎾

Australian Open Has Begun

February 08, 2021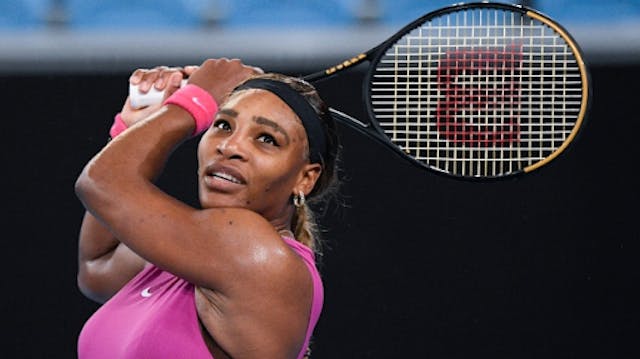 Source: Andy Brownbill/AP Photo
The set-up: The Aussie Open is the first of four Grand Slams (aka majors). All Grand Slams follow the same format: 128 singles players and 64 doubles pairs compete in single-elimination rounds in both the women's and men's events.
The off-court action: Due to Australia's strict rules for international travellers, there were a lot of around the tournament. But all that COVID-19 concern has seemed to overshadow another significant issue: the second-largest arena at , home of the Aussie Open, is still named after 24-time Grand Slam winner Margaret Court.
For years, Court has publicly renounced LGBTQ+ rights and has advocated for conversion therapy, and there have been to remove her name.
The women's on-court action: Fortunately, Serena Williams is aiming to erase Court from the record books. Williams is fighting for her 24th major win, which would tie Court's all-time record, though a may hold her back.
The men's on court action: A back injury may also prevent Rafael Nadal from becoming to win each major singles championship twice. But something tells us reigning champ and tournament favorite, Novak Djokovic (pronounced JOKE-OH-VITCH), isn't going to let that happen.
The Canadians: Meanwhile, Canada's chances at are strong with the return of 2019 U.S. Open winner Bianca Andreescu, following a 15-month injury leave. Our favorite is competing, too.
And on the men's side, Denis Shapovalov (11), Milos Raonic (14) and Felix Auger-Aliassime (20) are all seeded in the top 20 to start the show. Bring it home!
The Americans: The U.S. field is stacked. Along with both Williams sisters and Kenin, we have Coco Gauff, Sloane Stephens and Jennifer Brady on the women's side, and Taylor Fritz and Sam Querrey on the men's side. And though Osaka plays for Japan, she grew up in New York, so we consider her one of ours, too.
🏈

Super Bowl LV Entertainment

February 08, 2021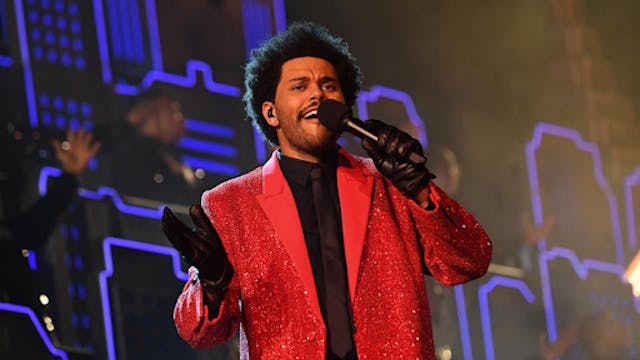 Source: Getty Images
No. 5 - "The Star Spangled Banner": Jazmine Sullivan and Eric Church apart are great. ? Meh. (Here's a before you continue.)
No. 4 - The commercials: Lots of famous faces, lots of just alright commercials. Good, but none too memorable. In case you missed any, check them all out .
No. 4 - The commercials: We're going to need some time before we see Jon Hamm or Michael Bublé again. Check out all the American ads we missed .
No. 3 - "America the Beautiful": H.E.R.'s , but the electric guitar solo really made it shine.
No. 2 - Halftime show: Okay, so The Weeknd isn't JLo or Shakira or Beyoncé. But damn, that was fun. Weird and fun.
No. 1 - Amanda Gorman: Her gave us all the goosebumps. We stan so hard.
🏀
🎾
🏒
The GIST's Bits & Bites: Canada
February 04, 2021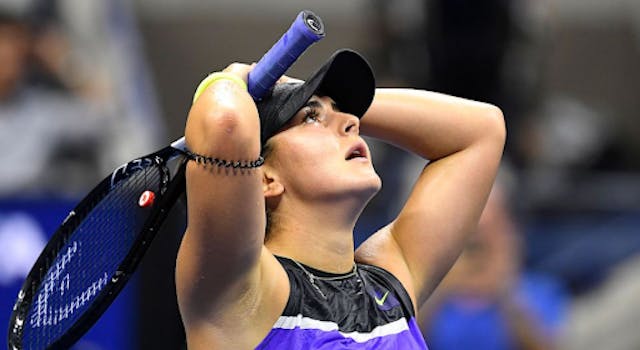 Source: Robert Deutsch/USA TODAY Sports
🎾Tennis: Australia, rightfully so, is very serious about COVID-19. After one staff member at the Melbourne Park tennis facility , all Australian Open warm-up tournament matches were cancelled for today.
🏀Basketball: If you haven't seen of Toronto Raptor Fred VanVleet celebrating his 54-point game with his team on Tuesday night, then watch it right now. And if you have seen it, watch it again. It's adorable.
And get this: Freddie set a league record, too. That 54-point performance was the highest-ever single-game points total for an undrafted player.
🏒Hockey: The NWHL isn't the only league having COVID-19 troubles; the American NHL divisions have been having a rough go, too. The and are the latest teams to postpone games and close their training facilities due to COVID-19 protocol, and the ' next few games are in jeopardy.
Meanwhile, things are rolling along nicely *knock on wood* in the North Division. The Ottawa Senators are in Montreal tonight to face Canada's , the Canadiens, while the Vancouver Canucks are visiting Canada's wannabe best team, the Toronto Maple Leafs. Check out the schedule .
🏈

Super Bowl Preview: Chiefs and Buccaneers

February 04, 2021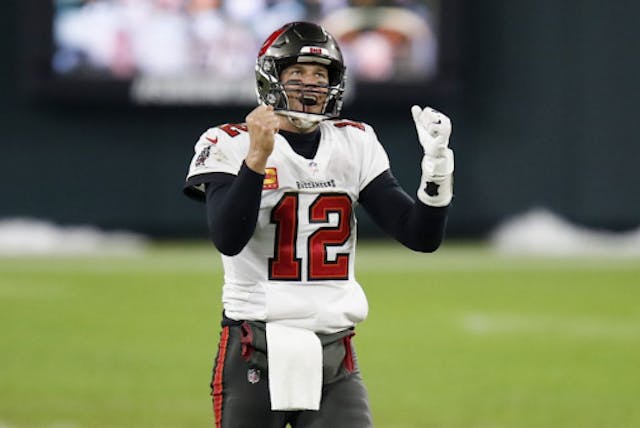 Source: Matt Ludtke/AP
The game: The Tampa Bay Buccaneers are playing host to the reigning champions, the Kansas City Chiefs, on Sunday at 6:30 p.m. ET. There are a ton of storylines to follow in this game, like quarterback (QB) Tom Brady looking for his record-extending seventh Super Bowl win, and Kansas City looking to be the first team to win back-to-back Super Bowls since Brady (of course) and the New England Patriots in 2004.
For all of the dirt on what should be the most exciting championship game in a long while (and we're talking all major sports, TBH), look out for a super special email in your inbox Sunday morning.
The outcome: The big question everyone wants an answer to is: who the heck is going to win? If we're going by history, KC won the pair's most recent regular-season matchup in November, 27–24.
The often-accurate (which simulates the game via the Madden 21 video game) has KC with the win, and are in agreement, with the Bucs going into this game as the underdog despite having a home-field advantage.
As for our official prediction, we'd love to go along with the experts, but...can we really bet against Tom freakin' Brady?
The fun: Want to get in on the action? Now you can with our GISTer-exclusive with FanDuel. for our fantasy contest before the big game, then submit your picks. It's that easy.
You have $60,000 to choose just five players. Each player has a dollar amount associated with him, and the better the player, the higher the dollar figure — so budget accordingly!
You pay $2 to play and $500 is up for grabs. Already played at least one week? and you'll have a chance at $2,000, a $200 adidas gift card and GIST swag. Good luck!*