🏀

Gonna find out who's naughty or nice - CAN

December 25, 2020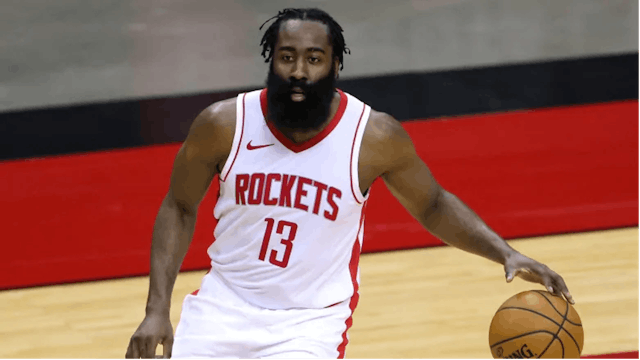 SOURCE: CARMEN MANDATO/GETTY IMAGES
Naughty: James Harden is getting coal in his stocking. The Houston Rockets star violated COVID-19 protocols earlier this week by visiting what seems to be a strip club (though he claims otherwise) and was deemed "unavailable" for the Rockets' home opener last night while the NBA investigated.
That game — after seven Rockets players were placed on the COVID-19 list — was postponed anyway, as the team didn't have enough players to make up the league-required eight-man roster, and Harden was fined $50k for his rule breaking. But since there's room for everyone on the nice list, there might be hope for him yet.
Seems like the Toronto Raptors are trying to make the naughty list, too. Not only did they lose last night's "home" opener to the New Orleans Pelicans, but rumor has it they're in "exploratory talks" to trade for Harden. Interesting.
Nice: The Brooklyn Nets weren't too good this year, but they're making a convincing last-minute push for the nice list. With Kevin Durant back on the court for the first time since June 2019, the Nets won the league's season opener 125–99 over the Golden State Warriors. The Nets play again tomorrow at 5 p.m. ET against the Boston Celtics.
Extra nice: Santa knows it's been a rough year, so he's gifting us five CanCon-friendly Christmas Day games. Along with the Steve Nash–run Nets and Tristan Thompson's Celtics matchup, Andrew Wiggins' Warriors and Jamal Murray's Denver Nuggets are also set to play. Check out the full schedule here.
🏒

Sure, it's Christmas once more

December 25, 2020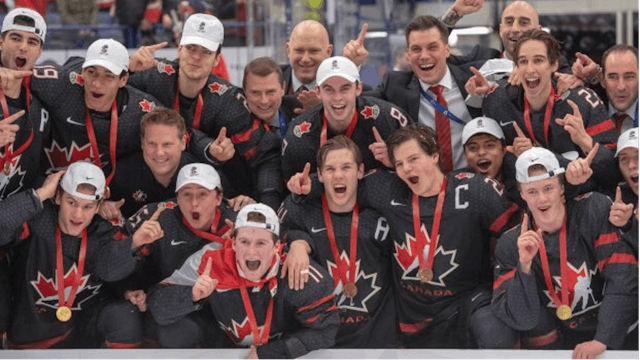 SOURCE: TSN HOCKEY/TWITTER
The setup: For the uninitiated, hi, welcome! The IIHF World Junior Championships, better known as the World Juniors, is an annual 12-day international under-20 hockey tournament, where we place the hopes and dreams of all hockey-loving Canadians on the shoulders of 25 teenagers.
The format: The field of 10 teams is split into two groups (A and B), and as the host nation and No. 1 seed, Team Canada is heading Group A. Each team will play four games in the round robin stage, and the top eight teams will move on to the sudden-death playoffs. Games start tomorrow and the champion will be crowned January 5th.
The teams: Not to brag or anything, but Team Canada is the reigning champ and the heavy favorite to win again — even with captain Kirby Dach injuring his wrist in last night's pre-tournament game. Looking to unseat us are No. 2 Russia and No. 3 Sweden over in Group B, and, of course, Team USA is always looking to spoil our fun.
Russia and the U.S. will duke it out tomorrow night at 9:30 p.m. ET, but Team Canada won't drop the puck until 6 p.m. ET on Saturday against No. 9 Germany. Check out the schedule here.

Want more World Juniors info? Listen to this week's episode of The GIST of It.
The women's tournament: Oh, there isn't one. Normally there is a severely under-recognized under-18 tournament that runs around this time, but it was cancelled this year. Don't even get us started...
🏈

NFL - All I want for Christmas is you

December 25, 2020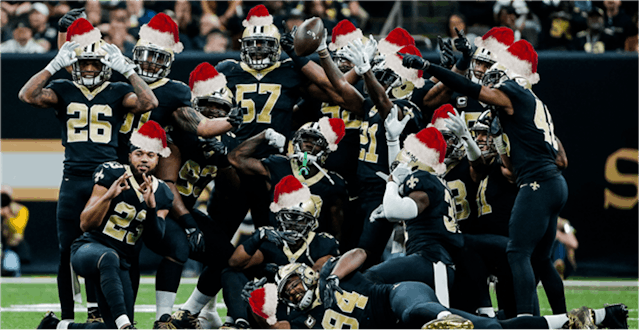 SOURCE: USA TODAY SPORTS
Coma cure: Tomorrow's 4:30 p.m. ET matchup between the New Orleans Saints and the Minnesota Vikings may not be exciting enough to rouse you from a turkey coma, but the Saints could clinch the NFC South division title and the Vikings are still clinging to playoff hopes, so at least both sides will be playing for something.
Hangover fix: The fun stuff starts this weekend. The Arizona Cardinals and Tampa Bay Buccaneers could both lock up playoff spots on Saturday, and the Cleveland Browns, Indianapolis Colts and LA Rams could clinch on Sunday, but it's not all smooth sailing to the postseason. Check out all the possible playoff clinching scenarios here and the full schedule here.
🏀

2021 NBA Season Preview - CAN

December 21, 2020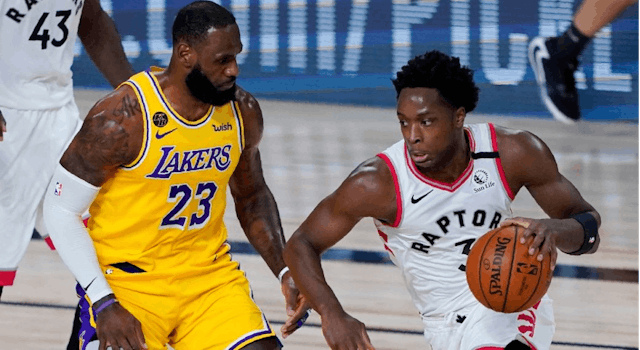 SOURCE: ASHLEY LANDIS/AP
The setup: The NBA's regular season is starting tomorrow, just two months later than normal. Thanks to the late start, each of the league's 30 teams will play a condensed 72-game regular season (10 games fewer than usual), which is being split into two halves.
The first half runs from tomorrow to March 4th and the second half from March 11th to May 16th. Only the first half schedule has been released so far, as the league wants to see how well teams can follow COVID-19 guidelines.
If all goes as planned, the fan-favorite play-in tournament will start May 18th, followed by the first round of playoffs on May 22nd, and a champion crowned by mid-July.
The favorites: The LA Lakers won the last NBA Championship in October, and odds are they'll extend their reign with another win after locking down superstars LeBron James and Anthony Davis. They'll begin their campaign for back-to-back glory tomorrow at 10 p.m. ET, when they face their crosstown rival and championship contender LA Clippers.
The Milwaukee Bucks are still chomping at the bit for a championship, though, and after posting the league's best regular season record two years in a row, maybe third time's the charm?
And let's not count out the Brooklyn Nets. With Kevin Durant back in the lineup, we could see a new NBA champ...or at least some new memes.
Canada's team: The Toronto Raptors may not look like they did in 2019, but that doesn't mean they don't have another good shot at glory. With Pascal Siakam hoping to bounce back, OG Anunoby on the hunt for a breakout season and Fred VanVleet out to prove he's worthy of his giant contract extension, things are looking good for a strong playoff run...even if they're temporarily calling Tampa Bay home.
*Get game ready: Want to rock your team's jersey this season? We thought so. And so did our friends at the NBA. Enter here for your chance to win your choice of one of 10 fresh NBA jerseys. Good luck!
🏈

NFL Playoff Field Narrowing

December 21, 2020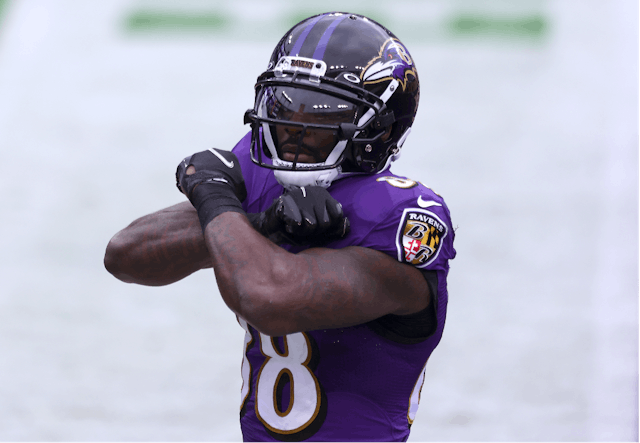 SOURCE: NFL ON CBS/TWITTER
The playoff picture: With Saturday's lopsided win over the Denver Broncos, the Buffalo Bills won their first division title since 1995 (aka when Toy Story was released...yes, the first one), becoming the third AFC team to clinch a playoff spot. Over in the NFC, the Seattle Seahawks clinched their playoff spot with a 20–15 win over the Washington Football Team (WFT) yesterday.
That leaves four playoff spots up for grabs in each conference. The AFC has six teams still in the hunt (leaving the New England Patriots out of the race for the first time since 2008), whereas the NFC has a whopping 10 teams vying for a spot. Check out the full playoff picture here.
The highlights: In their pursuit of happiness postseason glory, players across the league gave us their best. Check out our favorite highlights from Week 15:
Déjà vu: Tom Brady and his Tampa Bay Buccaneers came back from 24–7 to beat the Atlanta Falcons 31–27. But wait, haven't we already seen Brady do that?
X marks the spot: Three years after scoring his last touchdown (TD), Baltimore Ravens wide receiver (WR) Dez Bryant ditched the wine and finally threw up his X after catching an 11-yard pass for a TD. The Ravens went on to win 40–14 over the miserable Jacksonville Jaguars.
Indefensible: Most NFL WRs need two hands to catch a TD. Arizona Cardinals WR DeAndre Hopkins basically needs only one. His TD helped the Cards get their second consecutive win after a three-game losing streak, beating the Philadelphia Eagles 33–26.