⚾
🏈
Check out these mind blowing headlines in the sports world right now
August 19, 2021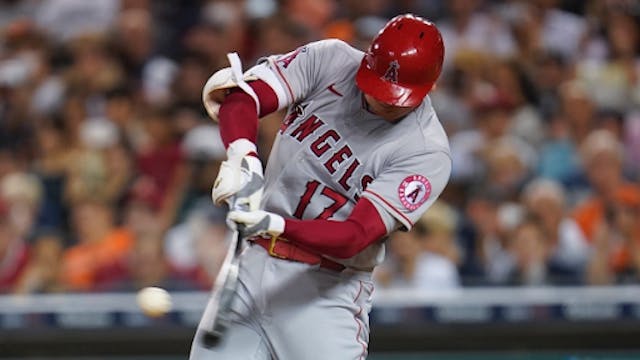 Source: The Canadian Press
⚾️Trevor Bauer: The villainous LA Dodgers pitcher is the subject of not one , after victims in Ohio and California took legal action to protect themselves after alleged sexual assaults from .
⚾️Anti-Asian racism: Detroit Tigers TV analyst Jack Morris after he used an exaggerated East Asian accent when talking about LA Angels pitcher Shohei Ohtani during Tuesday's broadcast. Morris is set to undergo bias training before returning to the booth.
🏈DeShaun Watson: While the Houston Texans quarterback faces 22 active lawsuits from massage therapists who he allegedly assaulted, the FBI one of the women who may have been aiming to extort money from Watson. Just all bad.
🏈
🎾
⛳
Sports Quick Hits: August 16th, 2021
August 16, 2021
Source: Bleacher Report/Twitter
🎾Tennis: The U.S. Open starts in a couple of weeks, but Roger Federer won't be there. The five-time champ that he'll undergo his third knee surgery, and recovery will keep him out for "many months." Fingers crossed for January's Australian Open.
And in some good tennis news, Canadian Gaby Dabrowski earned her first home title, winning the National Bank Open's women's doubles final in Montreal yesterday. We love to see it.
🏈NFL: The league's newest quarterbacks (QBs) got their first taste of pro ball (albeit ) this weekend. The New England Patriots rang in the , San Francisco 49er Trey Lance (TD) and the Jacksonville Jaguars welcomed first overall pick Trevor Lawrence.
⛳️Golf: After 228 professional starts, LPGA veteran Ryann O'Toole finally has a title to her name. The 34-year-old American won her first tournament — the Women's Scottish Open — with a final round.
She'll look to carry her newfound momentum into the Women's British Open, the final major of the year, on Thursday.
⚽

Quick refresher on European soccer as new seasons get underway

August 16, 2021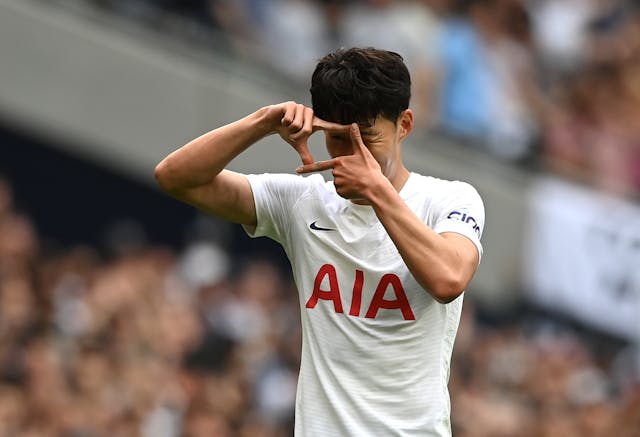 Source: Premier League/Twitter
The leagues: England's (EPL), Spain's and Germany's regular seasons began on Friday and will run until May (long, we know). Each league has a similar setup: 20 clubs (aka teams) compete in EPL and La Liga and 18 in Bundesliga, with each club playing every other club twice — once at home and once away.
Without conferences or divisions, each league's rankings are based on points (a win earns three points and a draw gets one), and the league's champion is the club with the most points at the end of the season. Simple as that.
The women: The men are just the appetizer. France's D1 Arkema and Germany's Frauen Bundesliga kick off on August 27th, England's starts September 3rd and Spain's begins September 5th.
In the meantime, the semifinals are set for Wednesday. The Cup features the 2020 winners of the NWSL Fall Series, the NWSL Challenge Cup, the UEFA Women's Champions League and the Primera División.
🏀

WNBA comes back after Olympics break and Commissioner's Cup

August 16, 2021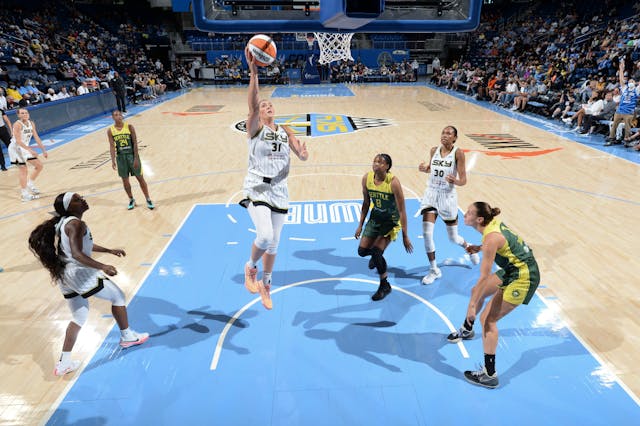 Source: WNBA/Twitter
Second half start: After taking an Olympic break on July 15th, all 12 WNBA teams were finally back in action yesterday (*happiness*), and the reigning champ Storm were dealt a rare overtime loss from the Candace Parker–led Sky.
To make matters worse for the Storm, they lost to their Western Conference rival Las Vegas Aces, who narrowly beat the Washington Mystics 84–83.
Up next: With less than five weeks remaining in the regular season, the top three teams seem like a lock for the playoffs, but the remaining five spots are up for grabs.
It's officially crunch time, and in the short term, the Storm will visit the NY Liberty on Wednesday, while everyone else plays tomorrow night. Didn't you know? Ball is life.
🏅

Record breaking Olympics for Team Canada

August 09, 2021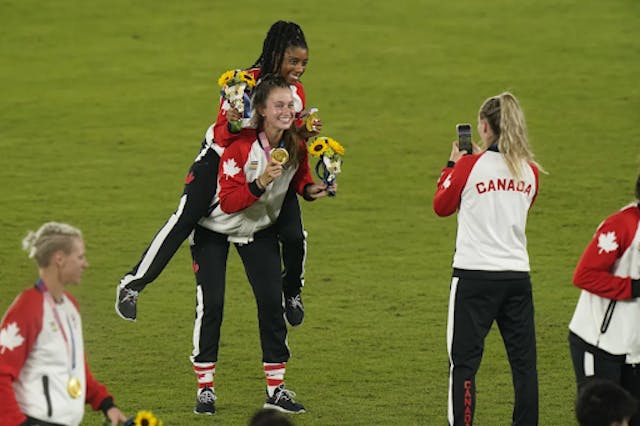 Source: Adrian Wyld/The Canadian Press
The women: Though the men showed up eventually, it was Team Canada women who dominated the Games. Starting with silver in swimming's 4x100m freestyle relay on Day 2, women won Canada's first 13 medals, and 18 total (75% of Canada's medals). Who run the world?
Speaking of the water, swimmer Penny Oleksiak notched three podium finishes to become Canada's most decorated Olympian with seven career medals — and the 21-year-old has plans to add to the tally in Paris 2024.
The records: Canada's athletes tied another Canadian record, earning seven gold medals in these Games, with swimmer Maggie Mac Neil, weightlifter Maude Charron, sprinter Andre De Grasse, decathlete Damian Warner, cyclist Kelsey Mitchell, women's eight rowing and the women's soccer team each bringing home gold.
Canadian swimmers also broke seven national records, while Warner set an Olympic decathlon record and soccer player Quinn became the first openly trans and non-binary Olympic medalist. Proud.