⚽

Houston Dash and Chicago Red Stars to Face Off in Challenge Cup Final

July 23, 2020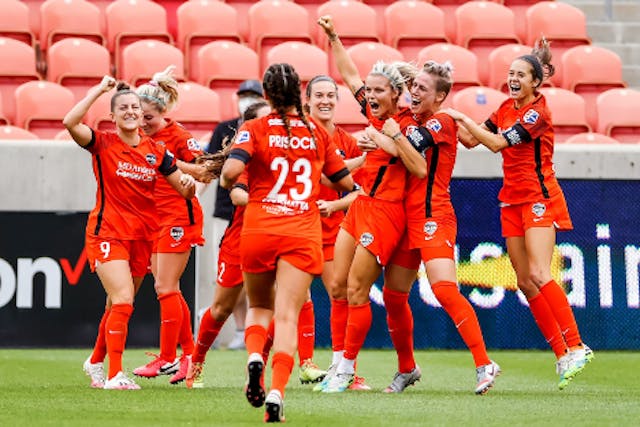 HOUSTON DASH/TWITTER
The GIST: The NWSL season has just one game left — the Challenge Cup final! — but dang, we miss it already. After an exciting month of amazing soccer, it all comes down to the Houston Dash and the Chicago Red Stars.
How'd they get here?: The Dash earned a hard fought 1–0 win against Portland Thorns FC in the first of yesterday's two semifinals. Rachel Daly scored her third goal of the tournament to give the Dash the W and move herself into a tie for most goals scored. One more in the final could win her the Golden Boot.
In the second semi, the Red Stars came out v. strong, scoring three straight goals. Still, Sky Blue FC tried to claw their way back and ended up making it a 3–2 game. A for effort.
Who's going to win the Cup?: This Cup has been nothing if not unpredictable, so we're hesitant to pick a winner. Also, confession time: we have a soft spot for both teams. Despite having a strong roster, the Dash have never finished better than fifth place in a season and have never even made the playoffs before. Who doesn't love an underdog?
The Red Stars, on the other hand, have been here before. They almost tasted victory last season, when they found themselves in the final against the North Carolina Courage. The Courage ended up with the win then, so we'd love to see the Red Stars finally get their championship.
Any other NWSL news?: Oh heck yeah! A new Los-Angeles expansion team was announced on Tuesday: Angel City will officially join the NWSL in 2022. And get this: the megastar ownership group includes former U.S. women's national team stars Mia Hamm and Abby Wambach and celebs such as Eva Longoria, Jennifer Garner, Uzo Aduba and founder Natalie Portman.
Power couple Serena Williams and Alexis Ohanian are part of the group too, and even their two-year-old daughter, Olympia, is listed as an investor. For more on this awesome addition to the NWSL, take a listen to this week's episode of our podcast, The GIST of It.
🏀

WNBA 2020 Season Begins July 25th

July 23, 2020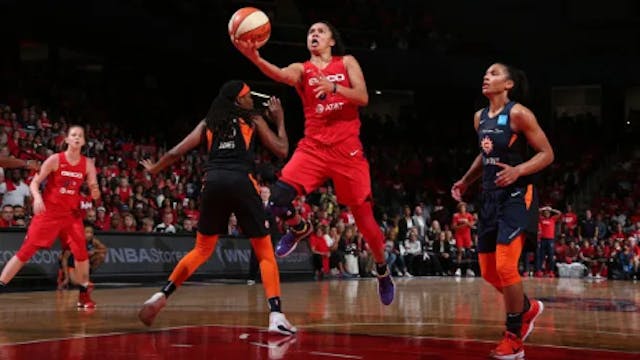 NED DISHMAN/NBAE VIA GETTY IMAGES
The GIST: Basketball is back too, baby! We are just two days away from the WNBA's opening tip-off, so here's #thegist of what to expect during this v. unconventional season.
What's the structure?: All 12 teams will play in this regular season revamp, which is taking place in a "Wubble" environment at the IMG Academy in Bradenton, FL, and the season has been shortened from 36 games to 22.
The league is skipping preseason and jumping right into the regular season, which will run from this Saturday until mid-September. Then it's time for the playoffs, when the Washington Mystics will look to become the first back-to-back WNBA champs since the Los Angeles Sparks in 2002.

All eyes will be on No. 1 draft pick Sabrina Ionescu (pronounced YOH-NESS-COO) at noon ET on Saturday, when her New York Liberty take on the Seattle Storm. She's already the college GOAT, so we expect big things from her rookie WNBA season. For a full breakdown on the favorites, the stars and the can't-miss matchups, check out our 2020 WNBA Season Guide.
What else is going on in the W?: Senator Kelly Loeffler is back on her sh!t. Loeffler is a part owner of the Atlanta Dream, and earlier this month she wrote a letter to WNBA commissioner Cathy Engelbert, asking her to reconsider the league's promotion and involvement in the Black Lives Matter movement (which Engelbert did not do).
Despite intense backlash from players, Loeffler is continuing her push, now saying that she's worried the league's support of BLM (which she says is a political organization...) will drive fans away, and that "American values aren't at the core of what we're doing here." We literally can't even.
Ugh. Tell me something good: In contrast to whatever Senator Loeffler is after, the league's players association, the WNBPA, has partnered with the family of Breonna Taylor to create t-shirts and hoodies in her honor, calling it The Breonna Taylor Collection.
All proceeds from the sales of the shirts will go to The Breonna Taylor Foundation, which aims to seek justice in her memory. BRB, have to go buy a sweet T and #SayHerName.
🏆
⚽
Podcast Episode 27: Big names are investing in women's sports
July 22, 2020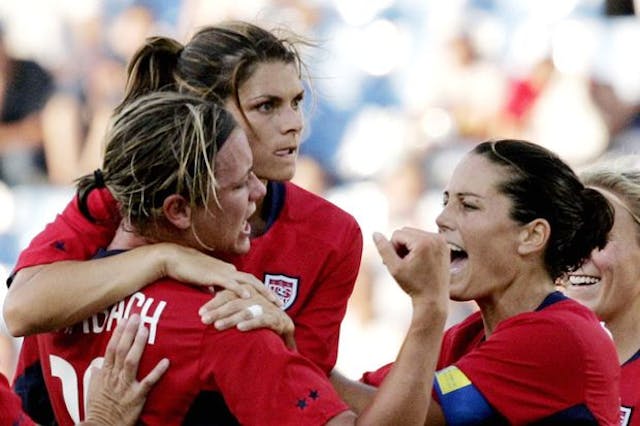 LUCA BRUNO/ASSOCIATED PRESS
Listen to this episode of The GIST of IT here.
Ellen: What's up, GISTers? Welcome to The GIST of It, the podcast where two gals and two pals give you the gist of what's going on in the sports world. I'm Ellen Hyslop.
Steph: And I'm Steph Rotz.
Ellen: Thanks for tuning in.
Ellen: Steph, I am so jazzed and so amped for this week, there is just so much good news going around. Good vibes everywhere.
Steph: I'm feeling good. Ellen, are you feeling good? Like to your bones good?
Ellen: To my bones good. I like that question. That's when you know, if you ask someone and they're like how are you? And you're like, I'm good. But if you're like 'to your bones good!' That's when, you know, people are actually doing well.
Steph: Like, truly, I feel electric right now. I don't know if it's just me, but I feel like we're having a moment in women's sports and I'm starting to really believe that in my lifetime we might see like a reckoning in women's sports where we have more coverage, more content, more athletes to watch, more leagues. I'm just feeling really optimistic right now.
Ellen: Yes, it's a great time. It's a great week. And, you know, I also need to take the time to do a little bit of a shameless plug, because with sports coming back, as you know, Steph, we have a free twice weekly newsletter that gives the gist of everything that's going on in sports in less than five minutes. But without sports, during the pandemic, we've been sending out one North American wide newsletter. But now, because sports are coming back over the next couple of weeks, we're finally relaunching in some cities, as well as expanding to some cities starting tomorrow, Thursday, July 23rd.
Steph: My inbox is primed. It's ready. I can always trust in The GIST to give me what's going on in women's sports as well as men's sports. So I'm really excited about that. And what does this regional content stuff mean?
Ellen: Yeah, so basically starting on Thursday, you'll receive a GIST newsletter, catered to your location from both the national, so U.S. or Canada, and local (a city specific) level. So all newsletters will have national content. But city specific newsletters will also have an extra section specifically dedicated to their city too. So you won't miss out on any big news. But you'll also get that more special local news as well. And so we're coming back to Philly, Boston and Toronto, that one is for you Steph, and then we're also expanding to some major markets, which we're totally stoked about. So we're expanding to L.A., New York City and Washington DC.
Steph: L.A.! I'm excited to talk a little bit more about L.A. This episode, Ellen.
Ellen: Yeah, baby! It'll be a lot of fun. And, you know, we've hired a lot of kick ass regional writers, a regional editing team, a new U.S. content contributor. So I'm really excited for them to all get started actually writing the newsletters. It's going to be great to have some new woman-power on our team.
Steph: Thinking of staying informed with what's going on in women's sports and sports in general, in the newsletters can we expect how to watch the games? I'm always scrambling, trying to figure out where the frick to tune in.
Ellen: Yes women's sports seems to be all over the place. Everyone has different rights. I would say just off the top in general. CBS Sports for NWSL. Twitch for NWSL. WNBA, you're generally looking at ESPN2, and sometimes depending if Canada's feeling it or not, you can catch the WNBA on TSN as well as SportsNet.
Steph: Ok. Thank you. I'm going to write that down after this, thanks Ellen. And speaking of L.A., we teased that out a little bit earlier. Huge news dropped on Tuesday. Which if you're listening to this as this podcast comes out, was yesterday, about the NWSL, so the National Women's Soccer League, adding a franchise to the city. This is such a big deal for the NWSL. But also just for women's sports in general. Today, we're gonna get into it. What this means and also talk about why investing in women's sports matters so much. One of my favorite topics.
Ellen: All right, Steph. So let's get to this big news. Huge news. And set the stage for what we're going to be chatting about today. So, as you mentioned yesterday, Tuesday, it was announced that the NWSL, the National Women's Soccer League, the pro league in the U.S., will be expanding to an 11th team in 2022. So right now, there are nine teams that are currently playing. There's going to be another expansion team starting in 2021, and they're going to be out of Louisville, Kentucky. And then this new L.A. team is going to expand in 2022. And their name is going to be Angel City, which I kind of love.
Steph: Such a fitting name. They've already put out such a cinematic video advertising the launch of this team. And so I'm already so excited to see what kind of content we can expect from this team and what the logo might look like. There's a lot of star energy, obviously, we know with it being in Los Angeles. But also it's just so great to see how much this league is expanding because, you know, soccer is a global sport. It's going to thrive. I'm so excited.
Ellen: Totally. And it's going to thrive in such a global city like L.A. and a city that already has a team like L.A. FC from the MLS that has done so well. And actually speaking about that promo video that you were talking about. Let's link it into the show notes, because it's just one of those videos that just, I don't know, makes you love sports, makes you love soccer, gives you the shivers.
Steph: It has the same effect as your afternoon coffee. Watch it. You're going to feel like you can conquer so much more than before watching. Trust me.
Ellen: Who needs caffeine? Just watch sports montages. That's all you need.
Steph: It works for me. Honestly, I'm not even kidding.
Ellen: I love that. And so, you know, we're talking about this expansion today because when we see women's sports expanding, it's amazing. When we see girls youth sports expanding, it's amazing. And we love to see it. But this expansion is something phenomenal because the ownership group and who got this started is just absolutely jaw droppingly stacked.
And so the person who's leading this ownership group is actor Natalie Portman. Natalie Portman is running this, which is unreal. She's brought on other actors like Uzo Aduba, America Ferrera, Jennifer Garner, Eva Longoria and more. Serena Williams is also in this mix, along with her husband, who's a tech entrepreneur and the co-founder of Reddit, which is kind of cool. They both invested. And Alexis is one of the leading owners of the team. And what I love is that they actually brought on their daughter, Olympia, to be a part of the ownership group. And Olympia is only two years old. So now she is the youngest owner in pro sports.
Steph: This is such a wholesome story. One of my favs, Jayna Hefford, who we actually interviewed on the pod, she tweeted, "pretty cool to see Serena Williams and Alexis investing with their young daughter in mind. Kudos to all those who are investing in the future of young girls" which I think is such a fun way to phrase it when we think about Olympia being one of the youngest or the youngest team owners and just thinking about that energy that they're bringing into the world, which we so desperately need right now. I'm here for it.
Ellen: So neat. And I think to her point as well. Alexis actually replied to Usain Bolt when he had his baby and he was like see you in the 2048 Olympics. Like saying that both of their daughters are going to be in the Olympics in 2048. And it's just like, manifesting those sorts of things and saying those sorts of things out loud is like hell, yeah our daughters are gonna be athletes and we're gonna support them.
Steph: I am here for this couple. I'm so new to learning about them as a union because to me, Serena Williams is the main character all the time. So I totally was not even paying attention to who her partner was. And he seems like a pretty cool dude.
Ellen: He is a cool dude. And let's not get it twisted like she is the main character.
Steph: Oh, she will always be our main character.
Ellen: She is the greatest athlete ever. I think, living right now she's the greatest athlete. But Alexis is a really great partner. He's so supportive of women's sports. He is a mega fan of the U.S. Women's National Team when they won the World Cup last year, I don't know if there was anyone more fired up, outside of maybe the players parents, probably than it was Alexis who was just so excited about it. And he just seems to be doing the right thing. He recently left the board of Reddit so that his seat could be filled by a Black person to ensure diversity on their board during the Black Lives Matter movement. So he's thinking, he's not just, you know, Moneybags McGee out there.
Steph: Mm hmm. Yeah. It was really good to see some concrete action from him when we're talking about the Black Lives Matter movement and using your power. That was such a great example. And Reddit has since filled that position with the first Black board member, being Michael Seibele.
Ellen: Great. You love to see it. It's awesome to see those sorts of things and hopefully he encourages a lot of other action. So outside of all of the actors and actresses and the tech entrepreneurs and Serena Williams and just the Williams family all together, 14 former U.S. Women's National Team players are also investing in the team, including Mia Hamm, absolutely obsessed, I wear her number, as well as Abby Wambach, who both of them are actually previously to Canadian Christine Sinclair, the holders of the international goals record. So it's Christine and Abby, then Mia Hamm. So that's pretty cool. And then some of the other women who are leading the ownership group include Kara Nortman, who's a partner at Upfront Ventures and media and gaming entrepreneur Julie Uhrman.
Steph: What I find so cool about all of this, apart from everything else I've obviously found so cool, is that there are so many influencers and influential people from so many different industries, so many different walks of life that are getting in on this and being investors and seeing the future of women's sports right here and now. This is a huge business decision. And every one of these people are betting on women's sports to do well and obviously are betting that they're going to make money. Anything that I've learned about rich, powerful folk is that they don't just throw their money away. And they're not going to just, you know, be tossing it around willy nilly. So I love to see that they are investing in the future.
We've talked on the podcast before about the importance of seeing this and framing this really and truly as what it is, which is an investment in women's sports and the importance of trying to close that pay gap in women's sports. And I need to toss in the reminder here that the highest paid NBA player makes a hundred and eighty six times the highest paid WNBA player.
So when we're thinking about investing in women's sports with these huge names on the ballot here, it's not only about the corporate sponsors, it's not only about, you know, getting paid through those avenues, but it's also about the investment at the team level. You know, that family level, there for you every second of the way, type of investment that we're seeing with this creation of this team and these types of business people and actors and influencers investing in women's sports also should get the ball rolling for other folks and powerful people to take some action, get involved, whether that's women's soccer or another woman's sport. There's money here. Take a look at what's happening right now and let's encourage a little bit more action from other people. Am I right?
Ellen: For sure. And I'd like to think that other investors and corporate sponsors will have it in their mind that if Upstart Ventures, if Alexis and Serena, if these actors and actresses are betting on women's soccer, we should too. And we know that in the past, a bunch of celebs have invested in men's sports and they continue to invest in men's sports right now. And those teams really really benefit from the celebrity endorsement of their team. You see them court-side. You see them making connections. You see them, you know, giving clout to the team. And women's sports deserve that. And they're going to gain a lot from having owners like this ownership group.
So hopefully we see something similar with Angel City in the same way that we see, you know, Jada and Will are the 76ers partial owners and you see them at games and you see the benefits of that the 76ers reap from that. So I'm really hoping to see that same sort of positive benefit with Angel City as well. And you know on top of this, there's just so much room for growth and there's so much white space in the women's sports market. So from a corporate perspective and from a sponsorship perspective, because it's not cluttered, you can really make a mark by supporting women's sports. You're not going to get confused with a bunch of other brands.
Steph: Oh, my gosh, this is so cut and dry to me. I literally always remember the brands that support women's sports, like when we're talking about the NWSL, we have Nike, Secret, Budweiser, they're in my brain forever. CCM and women's hockey is always someone I'm going to be supporting. When I had to go buy a hockey bag two years ago, you bet I was buying CCM. Like when they stepped in and paid Brianna Decker when she technically won an All Star competition in the NHL and didn't get the monetary benefit of it. I will remember that. And they are now backing Akim Aliu in the Hockey Diversity Alliance. So these people, these brands give me positive associations, like Natasha Cloud with Converse, like all of these companies are in my memory. I am a marketer's dream, of course, but...
Ellen: You are a literal marketer's dream like you say something three times to you and you're like: "I must get this."
Steph: I must get this totally. My next sneakers will be Converse, I guarantee it, but it's true, we have financial power, women care, we have money, we're going to spend it with people that have positive associations with women's sports. It's just gonna happen.
Ellen: Yeah, you're absolutely right. And, you know, from a corporate perspective, from an investment perspective, there are a shit ton of young girls playing sports right now, more than ever. There's so many playing soccer, hockey, volleyball, gymnastics, basketball, you name it. And there's only an upward trajectory from here. Like there's only 11 teams, you know, in the NWSL by 2022. There's 32 plus teams in the majority of other leagues. We have so much room to grow. And so that's what also makes me excited for what's happening right now is that it's just like propelling this growth for the future.
Steph: And outside of soccer, too, you're more of a soccer gal. I'm more of a hockey gal. Hockey could use some serious help. It really makes me wonder what could happen there too, and the potential that we have in other sports outside of soccer right now there is the National Women's Hockey League, the NWHL and the Professional Women's Hockey Players Association, the PWHPA. The PWHPA players represent the best two hundred plus athletes in the world. But they will not play in the NWHL because they don't fund it and see it as a sustainable long term cross border league. Really, they're looking for the NHL to intervene, to have a similar setup with the WNBA and the NBA and that a WNHL could be a sister league to the NHL. But the NHL says that they won't do it as long as the NWHL is still around.
Ellen: There are so many acronyms in that, but you did a great job in covering all of that, I'm still with you.
Steph: Keep following me. It really really makes me wonder, would the NHL be less nervous to intervene even with the NWHL operating if they knew that they could bring in team owners like the L.A. Angels City has? Or if they knew that they could bring on massive corporate sponsors similar to the NWSL. Thinking here, just like a Toronto example too, right, think of the amount of power and clout that Drake behind the Toronto Raptors has brought. Let's think about these models in women's sports and more generally, how will this move up and impact the greater ecosystem of women's sports?
I love to think big picture, Ellen. So we're talking about these teams. And my mind immediately does to, 'Ok. What does this mean for women's sports long term' and not just for the L.A. team and the L.A. city, the NWSL and women's soccer in the U.S. But what does this mean for all of women's sports? Will it positively impact everywhere in North America. Could we potentially see a team up here in Canada for soccer? Will it impact hockey? How will this impact the WNBA? I think there's a lot to dig at here with these types of big names entering the NWSL. And what I also want to probe out there is will it encourage rights holders like ESPN, NBC, CBS to cover more women's sports during primetime cable? A lot of questions. Top of mind.
Ellen: A lot of questions. But how fun is it to actually be able to ask those questions and not say no right away? You know, I feel like we've never actually been at that place before.
Steph: These are huge names backing a team. And it's nothing but exciting to me right now.
Ellen: Totally. It's going to be so fun to watch and to see what happens. And it's gonna be really interesting. And we know that the change for the women's sports ecosystem is not going to happen overnight. It's just not. We've seen very, you know, slow, gradual change since Title IX came in in the 1970s. But it does feel kind of like a magic moment right now, doesn't it? There's a lot of momentum that women's sports has been carrying for about two years or so. And it's a momentum that I've never experienced in my life before. And I preface this because I've been a sports fan since I could understand sports. Probably since I was three or four years old, Sports Center was what I'd watch every single morning and every single night. And so the fact that I'm now 27 and this is the first time that we are actually seeing this momentum and that there could be positive change in that by the time we're in our forties, maybe the NWSL is even better than the MLS like that could legit happen.
Steph: Ellen, I'm so happy to hear you say that because you have been a way more long term avid sports fan than me and I'm feeling this so to hear you say that you're feeling this has me so excited and I'm so excited to see what these networks do to amp up women's sports too when we're thinking about, you know, how how we could look in the future.
Ellen: Mm hmm. And it's. Really excellent timing, too, because the semifinals of the NWSL Challenge Cup are today, Wednesday at 12:30p.m. and 10:00 p.m. Eastern. Kind of late for us. But 10pm Eastern too. We'll cover that in the newsletter tomorrow if you don't want to stay up to watch that. The finals are on Sunday, which is going to be so much fun. And then the WNBA season is finally starting on Saturday. So just like what a time to celebrate women's sports.
Steph: What a time to be alive.
Ellen: Ok. So talking about the NWSL and Angel City was already a lot of fun and, you know, instead of going back to our WTF Moment of the Week, I just feel like because it's one of those amazing weeks, let's just keep on talking about the fun and have our Wow, That Was Fun segment.
Steph: Let's keep riding that wave. This week I'm so excited also because, you know, while it was fun, it's fun that Covid-19 testing results have come out for the majors and the quarantine/bubbling seems to be working. So that's very fun news with the NBA, zero of the 346 players tested on the NBA campus since July 13th returned positive test results. Amazing. Celebrate. MLB, six of the 10,548 tests administered through July 16th came back positive, so that's 0.05%. Wow. I'm shocked, truly.
MLS, zero of the 1,106 individuals tested on the MLS campus from July 18th to 19th were newly confirmed positive. Again, floored. NHL, two of the 2,618 tests administered between July 13th and July 17th came back positive. So that's a percentage of 0.08%. Oh, wow. OK. That's fun. When it comes to women's leagues, there's a lot less information available online. We haven't been able to get any firm numbers with the WNBA. So if you're listening and you have those numbers, we welcome some information. And for the NWSL, reported two days ago, there are more than 2000 tests administered with zero positive results. So it's also looking really great for the NWSL.
Ellen: This is all great news. And to be honest, I'm quite surprised with the MLB. I'm a little bit nervous about the MLB because instead of them having hub cities or bubbles like the rest of the leagues, they're doing travel for a 60 game season and they're doing regional travel. So they'll be playing within their divisions for 40 of those games. But that worries me. But six right now is amazing. I'm really interested to see how that changes. But I don't want to take away, I still want to say that it's fun. I just... You know, the MLB makes me nervous.
Steph: Oh, I'm holding my breath. This is great news, but I'm floored.
Ellen: Mmhmm. Otherwise, you know, the most fun thing is that sports are finally coming back within the week and next week, too. And I mean, OK, there's been soccer for a long time. Big soccer fan. I'll watch soccer. But we need the sports ecosystem just back and altogether. So MLB is starting Thursday, a.k.a. tomorrow. Amazing news came out of the MLB earlier this week. San Francisco Giants coach Alyssa Nakken became the first woman as an on field coach, so actually on the diamond, coaching in Monday's game. So it was a preseason game. But how cool is that, that she is the first coach on the field for a spring training game?
Steph: Momentum. We've got momentum.
Ellen: Momentum baby. It's happening. WNBA, as we said, starts on Saturday. We've actually written a guide to the WNBA 2020 season, which we will also link to the show notes. Talks about everything with Covid, players to watch, players dropping out, key matchups, rookies, yada, yada, yada. Challenge Cup, as we mentioned, finals are on Sunday and then the week after the NBA starts on the 30th and NHL on August 1st. I'm friggin happy.
Steph: I'm ready. Let's go.
Steph: All right. That's The GIST of It from Ellen and I. Thanks for tuning in. If you like what you heard, tell all your friends and subscribe to The GIST of IT on Apple podcast, Spotify, Google player, Stitcher. And while you're there, please rate us five stars and leave a review.
Ellen: And in case you missed it, The GIST creates sports content, experiences and community that's by women and for all sports fans. If you like what you heard today, you have to check out our free twice weekly newsletter where every Monday and Thursday morning we give you the gist of what's going on in the sports world. If you haven't yet, subscribe at thegistsports.com. If you have a question, any comments, just want to get in touch with Stephanie and I, email us at pod@thegistsports.com, or DM us on Instagram @thegistnews.ca or @thegistusa. I'm Ellen Hyslop.
Steph: And I'm Stephanie Rotz.
Ellen: And this has been The GIST of IT. See you next Wednesday
🏀

Guide to the 2020 WNBA Season

July 21, 2020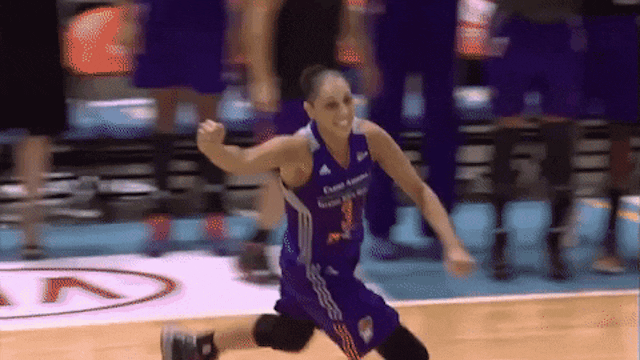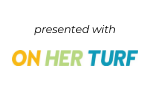 The GIST
A global pandemic, , protests for social justice…we've been through (and are still going through) a lot. But, sports are returning! The WNBA will finally tip-off its 24th season (oh, to be young) on Saturday, July 25th with star-studded matchups and an opening weekend to the Black Lives Matter movement.
Here's how we got here
Back in January, the league signed a historic CBA (Collective Bargaining Agreement) featuring many for players, most notably an increase in average compensation from $79k to $130k (!!!). So, with the 2020 WNBA season originally scheduled to begin on May 15th, the league was ready to ride that good news momentum and the of the 2019 Finals into its 2020 start.
*Enter COVID-19* On April 3rd, the WNBA the season indefinitely, leaving fans left in the lurch.
Back like they never left
After a v. successful , long-winded deliberation and salary negotiations, on June 15th the league announced plans for a shortened 22-game season (they were supposed to play 36) hosted in the "" at IMG Academy in Bradenton, Florida. All teams will practice, play and live on the IMG campus for the duration of the season. Regular season games will run from July 25th through September 12th, followed by a for the playoffs.
In the spotlight
Although all contests will be played without fans in attendance (one of many COVID-19 protocols), we can still enjoy the action from home thanks to an extensive offering 24 (!!!) nationally televised games. Looks like the national outlets might have .
Players to watch
(pronounced YOH-NESS-COO): Coming off a (and pandemic-shortened) senior season with the Oregon Ducks, New York Liberty guard Ionescu is the top player to watch this year. She was the first pick in the 2020 WNBA draft and her jersey within an hour. No worries though, it's for now and you can rock it while you watch Ionescu's highly anticipated rookie campaign.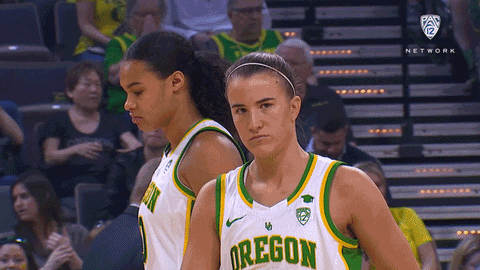 : The 2018 league MVP missed the 2019 season after rupturing her Achilles (ouch) while playing in Europe overseas. And yes, most players play in the W in the summer and to help make more money — another guide for another day. At 6'3", Stewart averaged an astounding 21.8 PPG (points per game) and 8.4 RBG (rebounds per game) in 2018 and will be looking to lead the Seattle Storm back to the championship, which they won in 2018.
: Serving up a one-two punch with Stewart, 11-time All-Star (and one half of everyone's favorite ) Bird enters her 19th season in the WNBA. Returning from missing the 2019 season due to knee surgery, she'll bring leadership and experience to the stacked Storm roster.
: Four-time All-Star Diggins-Smith missed the 2019 season to give birth to her son and was part of a blockbuster trade this offseason, moving from the Dallas Wings to the Phoenix Mercury. With her average of 17.9 PPG in 2018, watch for Diggins-Smith to make an instant splash with new teammate and the Mercury this year.
Players sitting out
A of athletes opted out of the 2020 WNBA season due to COVID-19 health concerns, injuries and/or to keep their focus on social justice efforts. Here are a few athletes we won't see on the court this year:
: A key player in the Mystics' 2019 championship run, Cloud will sit out the 2020 season to focus on the fight against police brutality. Converse offered Cloud the with the brand and will cover her salary while she advocates for social justice. We love to see it!
(pronounced OH-GWOO-MIH-KAY): The Los Angeles Sparks forward has faced numerous injuries in the past and chose to opt out this season, citing safety concerns. But that doesn't mean she won't be busy; Ogwumike recently that she'll be co-hosting a new, daily national radio show with ESPN — the first Black woman and WNBA player to ever get the nod. More of this, please! She's also partnered with LeBron James on his and will use her time away from the court to continue the fight for social justice.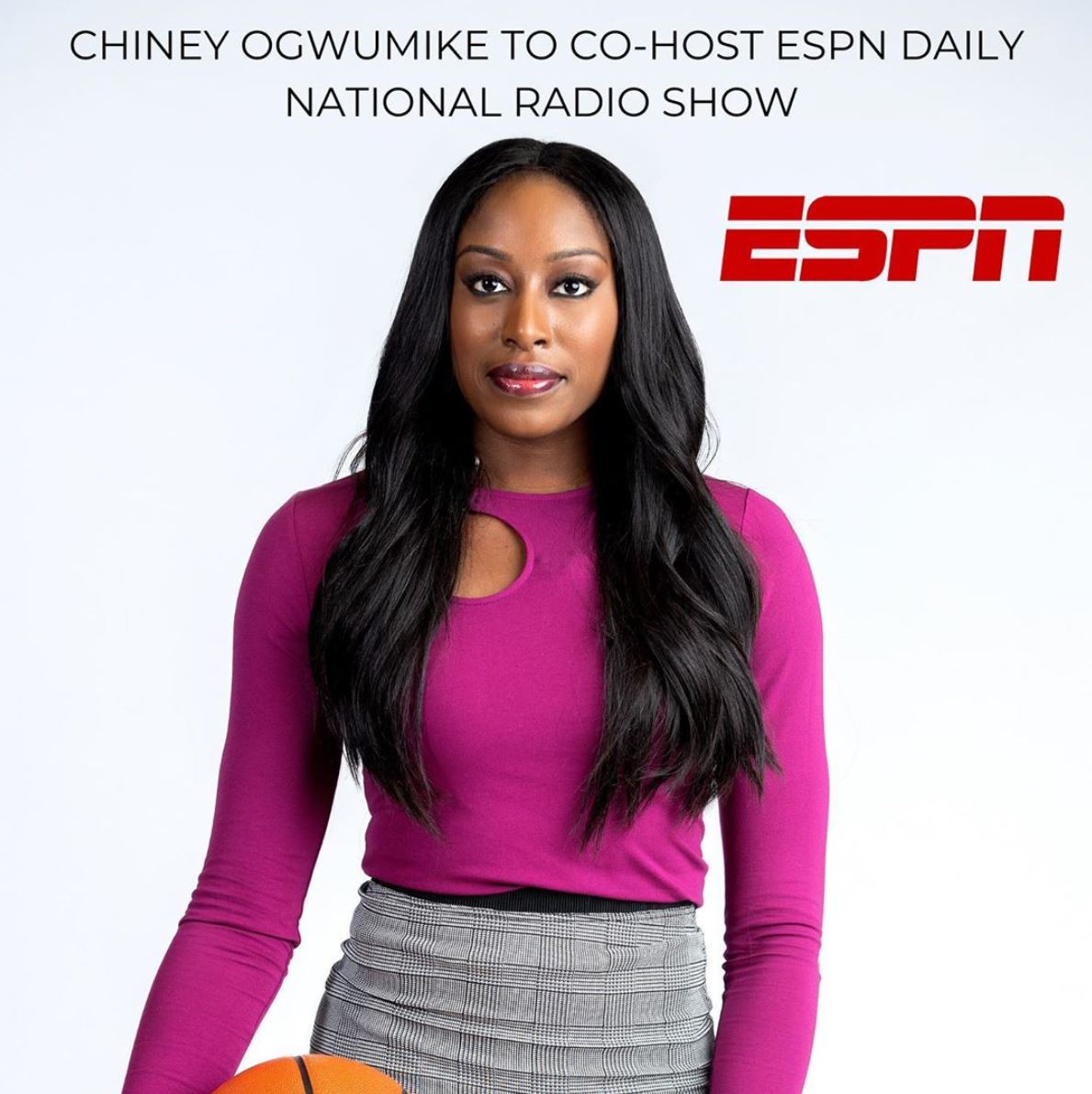 Elena Delle Donne: Reigning league MVP and 2019 champion, Delle Donne entered the and did not join her Washington Mystics team in Florida for pre-season training. Despite suffering from Lyme disease, Delle Donne was not granted a medical exemption by the league. She penned a powerful about her health and disappointment in the decision. Luckily, her Mystics coach that Delle Donne will keep her roster spot and receive her full salary, whether or not she competes.
While we'll miss rooting for them on the hardwood this season, we're stoked to continue supporting these women and their advocacy.
Can't miss match-ups
The WNBA opening day schedule on Saturday, July 25th will definitely be worth the wait. The first contest of the season showcases the league's starpower with Ionescu's Liberty taking on Stewart and Bird's high-powered Storm live on ESPN at noon ET.
On Tuesday, July 28th at 7 p.m. ET, the Mystics and Connecticut Sun will clash in a rematch of last year's finals. Both teams will be missing stars, with Delle Donne and newly out for the Mystics along with opting out for the Sun, but we can still expect a thriller from these powerhouses.
And we can't wait for the 3 p.m. ET Saturday, August 8th matchup between the Mercury and Storm. WNBA legends, former UConn teammates and and Bird will meet in what could be one of the last battles between the pair. Taurasi and Bird have 20 WNBA All-Star appearances and six WNBA championships between them. Sheesh.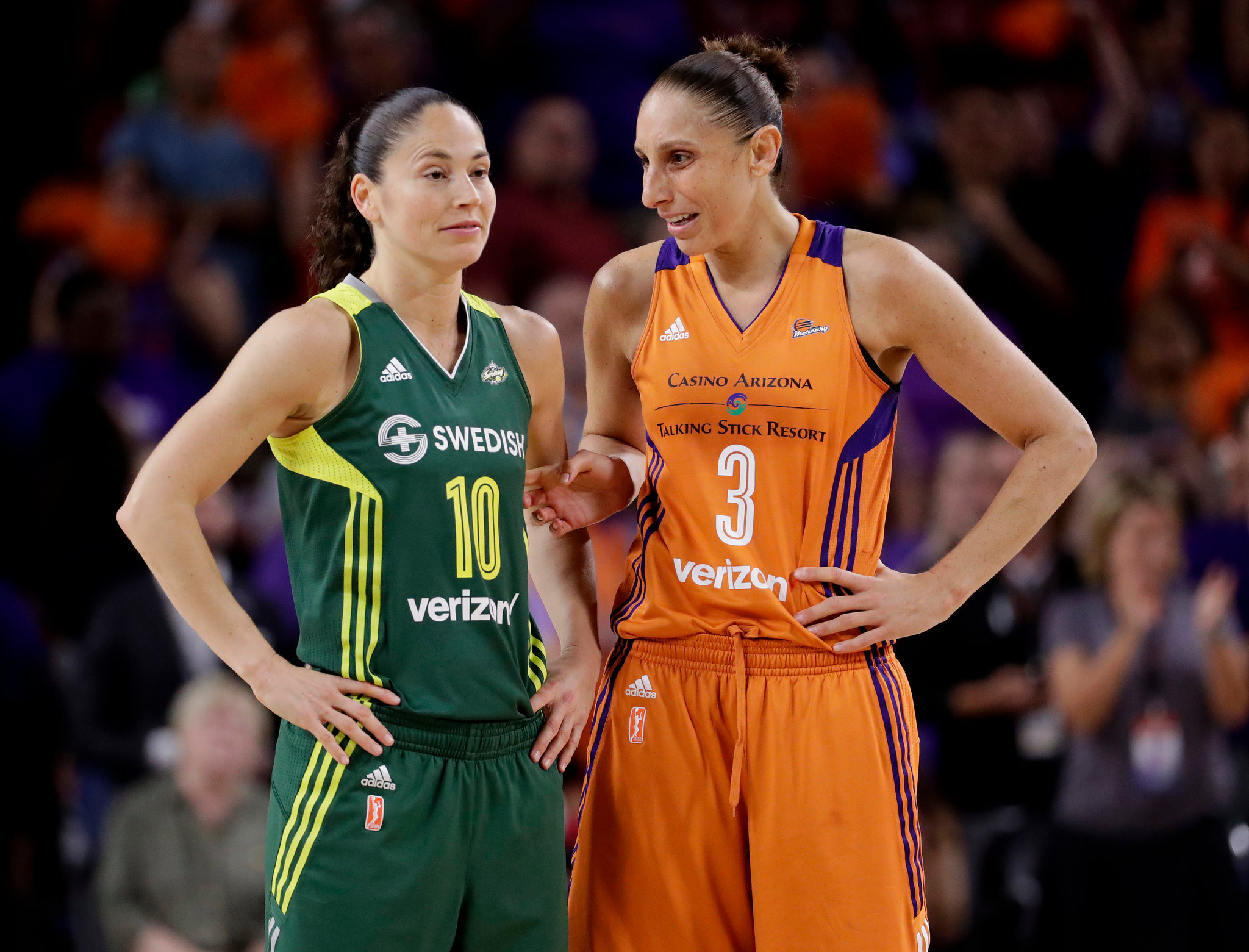 Favorites to win the championship
The Mystics earned their first-ever WNBA Championship last year, defeating the Sun in a thrilling five-game series. The Mystics were favored to defend their title this season, but with stars like Delle Donne and Cloud opting out, the trophy is up for grabs.
Thanks to the return of Stewart, the Storm are now favored to win it all. But we wouldn't be surprised if the (who made it all the way to the semifinals last year) took home the hardware either.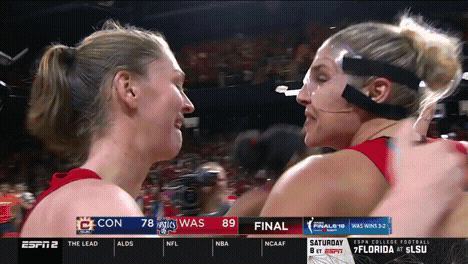 With the unprecedented nature of this season, anything could happen on the court. Check out the complete WNBA and be sure to for our twice-weekly free newsletter to stay up-to-date all season long!
⚽

Portland Thorns Defeat North Carolina Courage in Quarter-Final Upset

July 20, 2020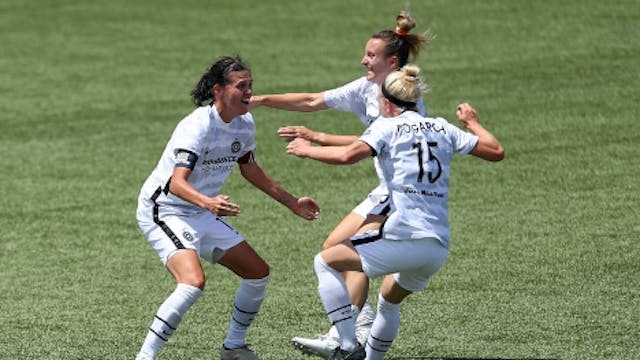 MADDIE MEYER/GETTY IMAGES
The GIST: Remember when we told you (more than once) that the North Carolina Courage were the heavy favorites to win the NWSL Challenge Cup? Well, about that...
What happened?: After absolutely owning the group stage of the Cup, the first-place Courage faced the last-place Portland Thorns FC in the quarter-finals...and lost. Morgan Weaver scored the lone goal for Portland to win 1–0 in the most unpredictable upset of the tournament. This must be what Drake was singing about.
And that wasn't the only underdog story of the weekend (wait, this must be what Alicia Keys was singing about). The No. 2 Washington Spirit, who were thought to be a shoo-in for the semis, lost to the No. 7 Sky Blue FC in a penalty shoot-out. Theirs was the second of three quarter-finals to end in a 0–0 draw and be decided by penalties. Wild.
So what now?: Now we look ahead to Wednesday's semifinals. Portland will face Houston Dash, who qualified fourth in the group stage, in the daytime match at 12:30 p.m. ET. And for our nighttime entertainment, Sky Blue FC will take on the Chicago Red Stars at 10 p.m. ET.
We're not going to make any predictions (because, er, last week did not go well), so we'll just say that we're super pumped to watch Portland star and GOAT Christine Sinclair at least one more time.
Any MLS news?: We're at the tail end of the MLS Is Back Tournament's group stage, and a few teams are on the chopping block. A must-watch match this week? Toronto FC vs. New England Revolution tomorrow morning at 9 a.m. ET. Should be a banger.