🏒

Sicko mode

March 09, 2020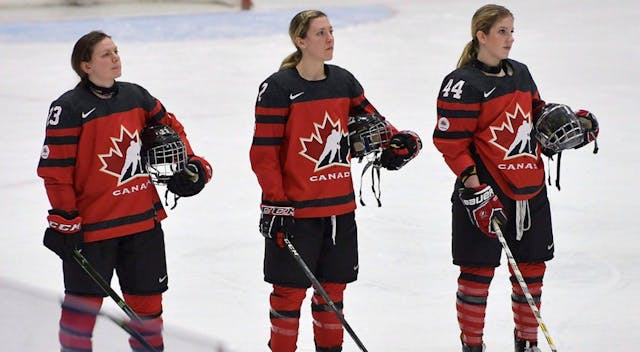 The GIST: COVID-19 continues to have an impact on the sports world, and this weekend, it took out one of its first major international events: the IIHF Women's World Championship.
No way! Why?: The tournament, which features the top national women's hockey teams from around the world, was set to take place from March 31st to April 10th in Halifax and Truro, Nova Scotia. Though Canada hasn't seen a huge spread of the virus like in other countries, the event organizers decided not to risk it and cancelled the tournament with less than a month to go before puck drop.
This isn't the first time this tournament has been cancelled: the Beijing-hosted 2003 event was cancelled due to the SARS outbreak. The IIHF has said that, pending IIHF Congress approval, the 2021 tournament will be held in Halifax and Truro.
Brutal! How are the North American professional leagues dealing?: The NHL will continue to play games with fans in attendance for the foreseeable future and have a contingency plan (which could affect playoffs) to roll out if needed. They've asked players to limit contact with fans and are considering closing locker rooms to the media, which, TBH, players are probably happy about anyway.
Meanwhile, the NBA will decide by end of day tomorrow what their plan will be in the event of a pandemic (though we already know LeBron's plans). And while the NFL is currently in the off-season, the NFL Draft, set for April 23rd to 25th in Las Vegas, will go on, in spite of predicting a significant decrease in the expected 750,000-person crowd.
Yikes. Anything else?: A few more cancellations (you can find a running list here), including the alpine skiing World Cup finals in Northern Italy, where American skiing queen Mikaela Shiffrin was supposed to make a return after missing a month, and the Arctic Winter Games, which were scheduled to start on March 15th and feature over 2,000 international athletes.
The Summer Olympics are still a go (for now, anyway) but the torch lighting ceremony, which will bring the Olympic flame from Athens, Greece, to Tokyo, Japan, has been downsized. We're really hoping, for so many reasons, that the Games remain unaffected. There are still four months to go, so wash your hands and cross your fingers!
WIN-ter wonderland
March 09, 2020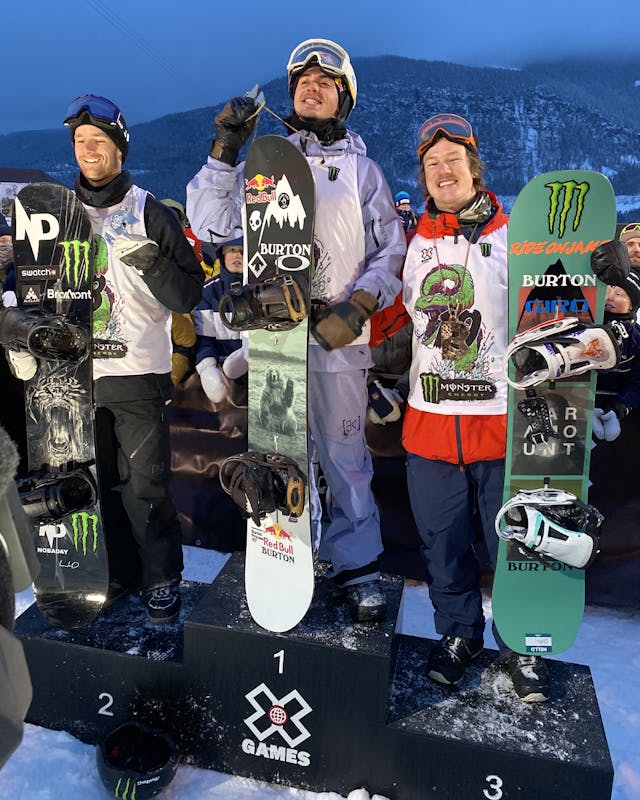 The GIST: With all the winning our Canadians are doing in winter sports, we're not sure we want the season to end (just kidding, we miss the heat!).
Tell me all about it: This weekend, Canadian snowboarding superstar Mark McMorris became the most decorated X Games athlete of all time, winning his 19th medal after claiming gold in the men's snowboard Big Air event in Norway. The 25-year-old, who once thought he may never return to the sport following a catastrophic accident in 2017, topped American "Flying Tomato" Shaun White on the all-time medal board. Thatta boy!
And McMorris wasn't the only Canadian on the podium. Standing next to him in second place was Max Parrot (pronounced PEH-ROH) — who made his own epic comeback after being diagnosed with cancer in 2018 — and Darcy Sharpe who won bronze to round out the all-Canadian podium. In yesterday's snowboard slopestyle final, Parrot won gold while McMorris won silver, extending his record to 20 X Games medals. O' freaking Canada, indeed.
Amazing! Who else won?: Our girl, speed skater Ivanie Blondin, made yet another appearance on the podium (two weeks in a row, NBD), winning the ISU World Cup Mass Start title. And of course the world's most accomplished moguls skier, Mikael Kingsbury, couldn't be left out of the fun: this weekend he won his ninth consecutive (!!!) Crystal Globe (the World Cup title for men's dual moguls). Domination station.
Awesome! Is that all?: No way, Jose! Team Gushue won the Tim Hortons Brier! The men's Canadian curling championship ended last night with Brad Gushue and the boys from Newfoundland and Labrador facing off against Team Alberta, led by skip Brendan Bottcher. The final ended with a 7–3 win for Gushue, marking the team's third Brier win in four years. Nice!
⚽

Progress begets progress

March 08, 2020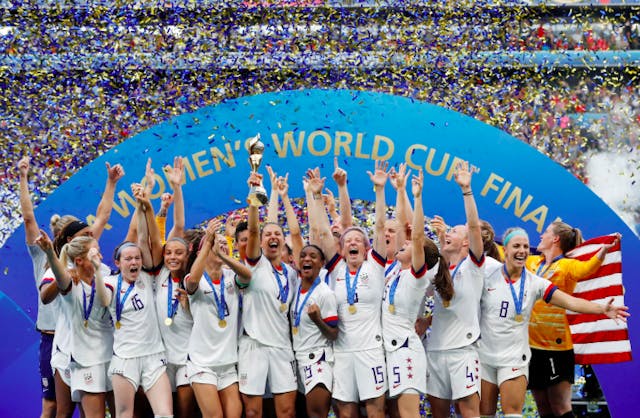 Most importantly, 2019 and 2020 have provided us with MAJOR moments when it comes to fighting for gender equity in sports.
That's #thegist of the incredible 14 months women in sports have had. We keep on breaking barriers, smashing ceilings, and doing our absolute best to level the playing field. And if the beginning of 2020 is any indication of the progress that will be made for the remainder of the year, we are in for an absolute treat.
🏈

Who run the world?

March 08, 2020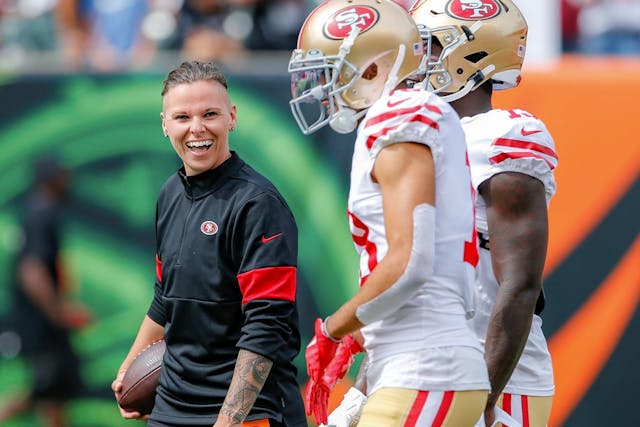 From agents to coaches, 2019 and 2020 proved that women indisputably have a place on the bench and behind the scenes in sports.
🤸

Breaking records and taking names

March 08, 2020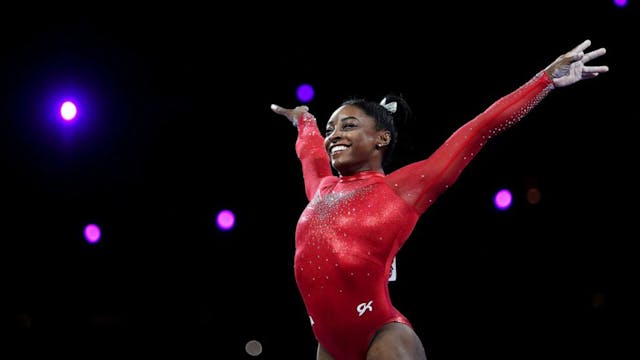 t's been a stellar 14 months for women on the field and the fans supporting them. Our favorite moments?