🏎
⛳
🎾
Sports Quick Hits: Monday May 24th, 2021
May 25, 2021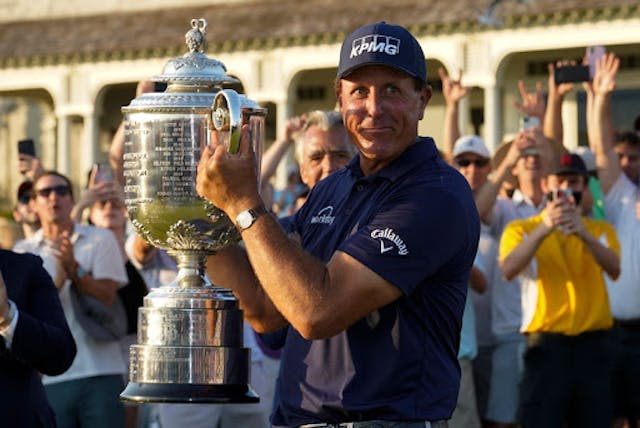 Source: Matt York/Associated Press
⛳️Golf: As we mentioned at the top, Phil Mickelson proved age is just a number yesterday with his second-career PGA Championship win. Not only is he the oldest player to win a major, he's just the fourth to win one in four separate decades. Congrats, Lefty! Now let's get you some .
🏎️F1: Red Bull's Max Verstappen won yesterday's Monaco Grand Prix to take his first-ever lead in the . Meanwhile, seven-time world champ Mercedes' Lewis Hamilton wasn't feeling it in Monaco, finishing in a disappointing seventh as he and Verstappen continue their for the title.
🎾Tennis: wasn't the only one showing out for Gen Z this weekend. On Saturday, 17-year-old Coco Gauff notched her first career singles title on clay while . Perfect timing before next week's French Open. Très bien.
What's not très bien? Fellow Gen Z Denis Shapovalov dropping out of Roland Garros (aka the French Open) with a . C'est dommage.
⛳
🏎
🏆
Kentucky Derby winner fails drug test
May 10, 2021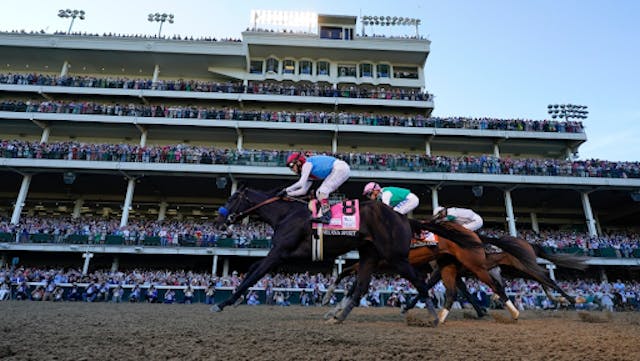 Source: Jeff Roberson/AP Photos
🏇Horse racing: Recent Kentucky Derby winner Medina Spirit failed his drug test. Yes, the horse. The American thoroughbred owned by Bob Baffert is at risk of having his title revoked, in what was Baffert's record seventh win. Baffert has been banned from Churchill Downs (the Derby's venue) while investigations continue.
This isn't the first time Baffert has been his winning horses, with at least 30 in his career. Maybe the regulators will go after him and the law can get involved about the animal abuse?
🏎 Formula One: To absolutely no one's surprise, Sir Lewis Hamilton won the Spanish Grand Prix yesterday, thanks to some sneaky strategy from his Mercedes team. F1 is on hiatus until the May 23rd Monaco Grand Prix, so while you wait, check out the latest podcast episode featuring the first-ever female F1 team principal, Monisha Kaltenborn.
🥌 Curling: Switzerland won the World Women's Curling Championship yesterday, earning a spot in next year's Olympics. Meanwhile, Team USA won the bronze and Team Canada earned an Olympic berth.
⛳️ Golf: A couple of longtime droughts ended in the golf world this weekend. Former world No. 1 Rory McIlroy yesterday, his first win since November 2019, while Ariya Jutanugarn in her home country. It marked her 11th career victory, but the first in 1,015 days (almost four years!).
⛳

A golf super league has been proposed

May 06, 2021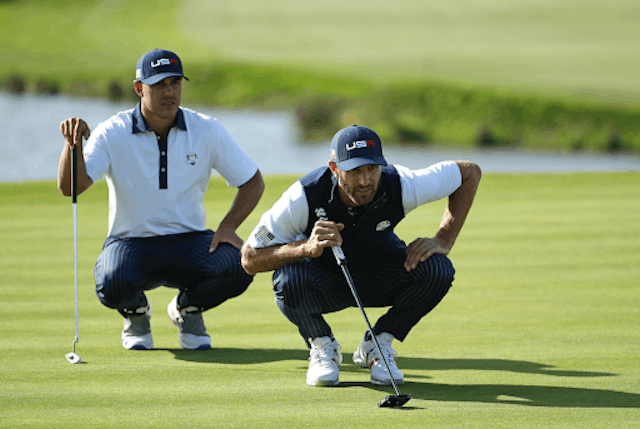 Source: Peter Morrison/AP Photo
The idea: A golf super league to rival the PGA TOUR, initially called the Premier Golf League and now the Super Golf League (SGL), has been proposed. We know what you're thinking: "Not this again?!" But, despite its poor timing just two weeks after soccer's , the SGL has been .
Word of the SGL has been floating around for at least a year, but with some solid financial backing from Saudi oil magnates, organizers are now ready to get it off the ground.
The set-up: The league has started reaching out to players to join, and only the best of the best are receiving invitations. Golfers like world No. 1 Dustin Johnson and No. 10 Brooks Koepka (pronounced KEP-ka) are being asked to play in the 18-event season starting September 2022 that would have them compete both as .
The payout: If it comes down to it, players will have to choose between the legacy of the PGA and the "" of the SGL. And if they go for the latter, they'll likely from the PGA TOUR.
And even though the PGA TOUR recently announced a $40-million for the game's 10 biggest social media stars to split, the SGL could see each participant earn at least $30 million a year. Uh, where's our invite?
🏈
⛳
🏆
NFL Draft finished on Saturday
May 03, 2021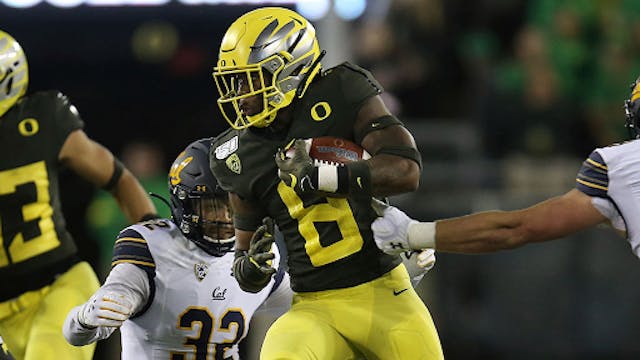 Source: NFL Draft/Twitter
🏈NFL: The NFL Draft finished on Saturday after seven rounds, 259 picks, and a drafted to "the show:" Safety was picked by the Miami Dolphins in the second round; cornerback and receiver were selected in the third; and thanks to Carolina Panthers' head coach , running back was chosen in the fourth. Remember those names.
🇨🇦Canada: It's a busy few days for Canada's major league teams. Last night, the Toronto Raptors faced the LA Lakers — and won 121–114 — and the Vancouver Whitecaps lost 1–0 to the Colorado Rapids.
⛳️Golf: Mike Weir is a winner again...and it only took him 13 years! The 2003 Masters champion won the Insperity Invitational with a 10-under par score, marking his first win on the PGA TOUR Champions (the men's pro 50+ league) and first pro win since 2007. Way to go, Weirsy.
🤨WTF: Former Olympian Caitlyn Jenner is running for governor of California her mouth. When asked about recent state legislation banning transgender kids from playing on sports teams that match their gender identities, the one-time track & field star, who is trans, said that she , because "we need to protect girls' sports in our schools."
We don't have to tell you how disgusted and disappointed we are with that statement, but we do want to give more context about these awful new bills popping up across North America, in this week's episode of , coming at you Wednesday.
⛳

Henderson Wins HUGEL-AIR PREMIA LA Open

April 26, 2021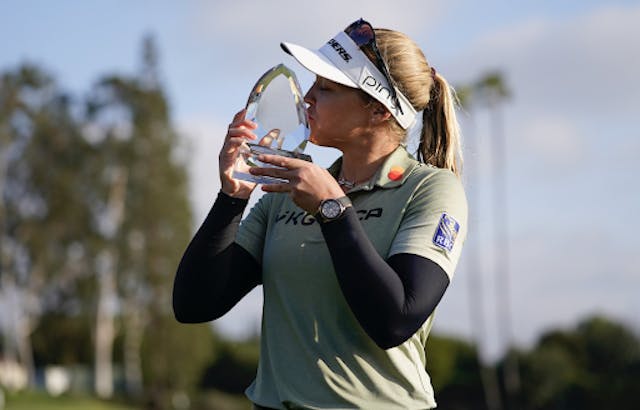 Source: Team Canada/Twitter
The win: Henderson won the HUGEL-AIR PREMIA LA Open on Saturday night with a tournament record 16-under par score, beating out runner-up Jessica Korda, who had the lead heading into the final round, and world No. 1 Jin Young Ko, who with praise after the win. So cute.
The significance: With her 10th career tour victory, Henderson became the winningest Canadian — male or female — in pro golf history, and did so at the ripe age of 23. Fellow Canadian pros like Corey Conners, Mackenzie Hughes and Alena Sharp all shared their congratulations, and even the PGA TOUR had a .
The future: Henderson has decided to skip the next few tournaments taking place in Asia, including this weekend's HSBC Women's World Championship in Singapore. Instead, she'll practice in Florida and prepare for the next major, the U.S. Women's Open on June 3rd. We have a feeling win #11 is just around the corner.