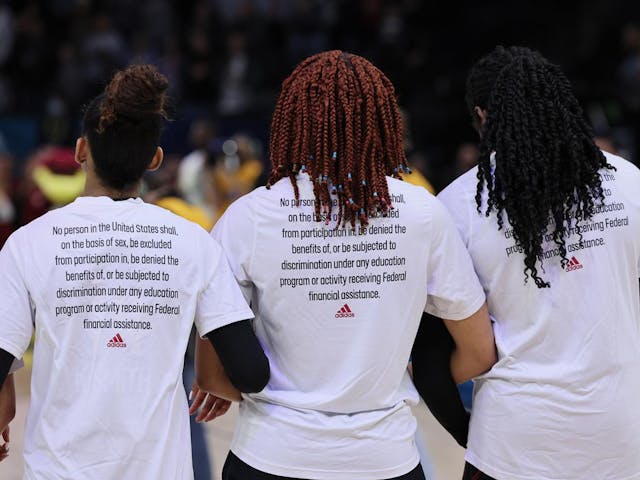 Ep #186: It's a celebration: The 50th anniversary of Title IX
June 23, 2022
Today marks the 50th anniversary of Title IX — the U.S. legislation which gave female athletes the right to equal opportunity in sports. So, today's episode of The GIST of It is a celebration of the landmark law and its impact on women's sports. Co-hosts Ellen Hyslop and Steph Rotz will discuss what Title IX covers exactly, a few of the trailblazers who paved the way in women's sports and what the next 50 years under Title IX might look like. Cue that confetti.
And a big thanks to today's sponsor, Sonos. With completely customizable sound, Sonos is revolutionizing the home sound system. The Sonos Ray soundbar is a total gamechanger and only takes a few minutes to set up AND syncs directly to your TV remote, no stress. Check out the Sonos Ray soundbar online at sonos.com and hear the difference for yourself.
*Content warning: Today's episode does include mention of sexual assault. Please take care while listening.
Continue Listening