🏒

On the bubble

February 10, 2020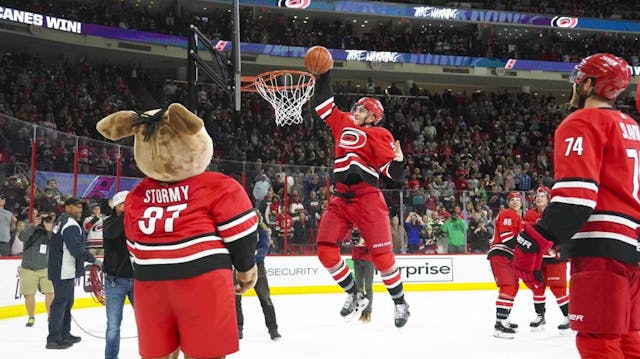 The GIST: We're two thirds of the way through the NHL and NBA seasons, which means it's crunch time for teams on the playoff bubble. So, here's #thegist of where we're at heading into April's playoffs.
The good old hockey game: Sixteen teams qualify for the Stanley Cup playoffs — eight from the Eastern and Western Conferences, respectively. Current divisional leaders, the Washington Capitals, Boston Bruins, Vancouver Canucks and reigning Stanley Cup champs St. Louis Blues all seem like shoo-ins (unless we just jinxed it). But the teams we really have to keep a close eye on are those hovering between seventh and 12th place in the conference.
In the East, we're keeping an eye on the battle between the Carolina Hurricanes and the Philadelphia Flyers for a final playoff spot. The real question is, will we see Gritty or Storm Surges in the playoffs?
Over in the West, it's a tighter race for a wild card spot, with six teams within reach. But if we were betting women, we'd put good money on the Calgary Flames and Arizona Coyotes making it in as wild cards.
We're playing basketball: Over in the NBA, it's pretty much the same. The top eight teams from each of the two conferences (East and West) qualify for the playoffs, and while the top six teams in each conference are basically set, the bubble teams will have to fight extra hard to claim those last two spots.
In the East, the Washington Wizards will have to channel their inner Harry Potter Hermione Granger as they chase the Brooklyn Nets and Orlando Magic for one of the last two remaining spots.
In the West, it's looking like it'll be a battle between the Memphis Grizzlies and the Portland Trail Blazers for the eighth seed. Buckle up.
Oh Canada: Thankfully it looks like Canada will be well represented in both the NHL and NBA postseasons. The Toronto Maple Leafs have a good chance (if you're a Leafs fan, start knocking on wood...now) at being the only Canadian team in the Eastern Conference playoffs. In the West, if the hockey goddesses treat us well, all Canadian west-coast teams should make it. Yes, we're telling you there is a chance.
In the NBA, the reigning champions, the Toronto Raptors, have a stronghold on second place in the East and would literally need to lose every remaining game to miss the playoffs...which just isn't happening.
🏅

Next thing you know, I'm big in Japan

February 10, 2020
The GIST: This weekend, Team Canada qualified for not one, but two huge spots at the 2020 Tokyo Summer Olympics, and TBH, we can't say we're surprised.
Explain, please!: You got it. First, our women's national soccer team clinched an Olympic spot by winning their semifinal match in the CONCACAF Olympic Qualifying tournament (reminder: the top two teams in the tournament qualify for Tokyo 2020). They beat Costa Rica 1–0, with our fave 18-year-old Jordyn Huitema (pronounced HEIGHT-AH-MA) scoring the game's lone goal. It wasn't much, but it was enough!
That set the stage for the CONCACAF final yesterday, where we were treated to our favourite thing ever: a Canada-USA final. Although the Americans took it 3–0 and get to keep the bragging rights for now, we'll hopefully see them for a rematch in Tokyo.
And the other Olympic spot?: Over in Belgium, our Canadian women's basketball team was playing in a FIBA Olympic qualifying tournament. All they had to do was win two of their three games to qualify, but like the absolute queens they are, they swept the tournament, dominating their games against Belgium, Sweden and Japan.
Canada's currently ranked No. 4 in the world, and after this strong showing, we're thinking this crew could bring home some serious Olympic hardware.
🏉

Guide to Rugby

February 06, 2020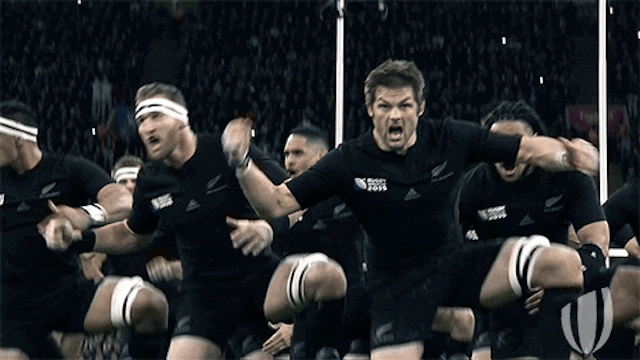 The GIST
Rugby is played on a grassy field (known as a pitch) with 15 players per team. It can, however, also be played with just seven players per team in a version that's called sevens rugby or often just 'sevens' (which made its Olympic debut in 2016). There are also other variations of rugby, including rugby football and Aussie rules, which are most commonly played in Australia.
The scoring system in a rugby match is similar (but not exactly) to good ol' American football. Scoring a try is worth five points and occurs when a player touches the ball down in the end zone (similar to football). After every try is scored, the scoring team has the opportunity to kick a conversion (like a field goal) for two extra points. Games are divided into two 40-minute halves and time expires when the ball is "dead" (kicked out of bounds) after the 80-minute mark. In sevens rugby, the games are only seven minute halves because there's a lot fewer players covering the same size of field, and that's just tiring AF!
How is rugby organized?
Canada doesn't have its own professional rugby league (yet!). There are, however, local club rugby teams all across Canada and many high schools and universities have rugby clubs. Aside from our national teams, the most notable team in Canada is the Toronto Wolfpack, the world's first transatlantic rugby team. WTF does transatlantic mean?! Well, the team is based in Toronto, but plays in the British Rugby Football League in England. Yep, this means lots of flying, jet lag, Spice Girls, tea and scones.
The British Rugby Football League is made up of a four-tiered system. In 2019, the Wolfpack earned entry into the Super League (highest tier) after defeating the Featherstone Rovers in a promotion play-off game. This means, for the first time ever, there will be a North American club playing in the top flight of the domestic British league. .
Canada also has one MLR (Major League Rugby) team called the Toronto Arrows. The 12-team MLR is the only professional rugby league in North America and held its inaugural season in 2018 (more on that later).
The best of the best
Hockey is synonymous with Canada and vice versa, right? Well, the same goes for rugby in England, Scotland, Ireland, South Africa, New Zealand and Australia. Now, if we had to narrow it down to the two best teams in the world, it would be the New Zealand All Blacks and the South African Springbok. Both teams have won the Webb Ellis Cup (the trophy for the Rugby World Cup title) three times, the most of any team. New Zealand's came in 1987, 2011 and 2015 while South Africa took the Cup in 1995, 2007 and most recently in 2019.
All Blacks stud retired from international play in 2015 but remains the highest point-scorer in test match rugby (a fancy way to say an international match between two senior national teams). Carter still plays club rugby for the Kobelco Steelers in Japan and plays the of center or fly-half. plays for the English national team, as well as the Saracens in London, England. He is one of the best (looking) converters in rugby, with more than 100 successful conversions in international play. Not too shabby!
Didn't your mama tell you not to ruck with a girl?
In Canada, rugby isn't really our thing on the men's side. So thank goodness our Canadian women kick some serious ass (typical). At the 2016 Rio Olympics, the Canadian women's sevens team captured the bronze medal with a dominant win over Great Britain. These women also won the gold at the 2015 Pan Am Games in Toronto, which really helped grow the sport in Canada. , , and (GIST Athlete Ambassador) are a few of Canada's best current players on the pitch.
Landry is the captain of the sevens program, who are going to be strong contenders for gold at the 2020 Olympics in Tokyo. These women live and breathe rugby and also love empowering women and encouraging young girls to get into the sport. PREACH, BABY, PREACH! After you've got #thegist on rugby, maybe it's time for YOU to throw on some cleats and show the boys who's boss.
Let's get local
The Toronto Arrows rugby team was founded in 2017 (as the then Ontario Arrows) and joined the Major League Rugby (MLR) professional league in North America for the 2019 season. MLR consists of nine teams — eight based in the United States and one based in Canada (the Arrows). This league is the highest level of professional rugby in North America and the league is set to expand in 2020 with three additional teams (Atlanta, Boston and Washington, D.C.). The MLR season spans six months from February through to late June. Go get em' boys!
Arrows Fun Facts:
Brian Burke (former GM of the Toronto Maple Leafs) is a huge supporter of rugby in Canada and is a .
And you know we have some trivia…
This is more of an FYI but, you cannot "forward pass" the ball in rugby — it must be thrown backward to a teammate. However, you can kick the ball forward along the ground and then run to grab it!
The Rugby World Cup (RWC) is hosted every four years. The most recent RWC was hosted in Japan in 2019 (won by South Africa) and the women's is set for 2021. FYI, in a landmark decision in 2019, the Rugby World Cup decided to drop gender markings from its tournament names meaning the 2021 women's edition will be known simply as the Rugby World Cup 2021. #EqualityAF
You don't get to pick your jersey number in rugby because jersey numbers are assigned to specific positions. Example: 9 = scrumhalf, 15 = fullback.
Rugby was invented when William Webb Ellis was playing soccer, caught the ball and ran to the goal while carrying it. Rules are made to broken we guess?

That's #thegist of it!
Written by Guest Writer & Rugby Guru: Victoria Spanton
Don't get The GIST's twice-weekly newsletter yet? Let's make it email official.
🎾

Guide to Tennis

February 06, 2020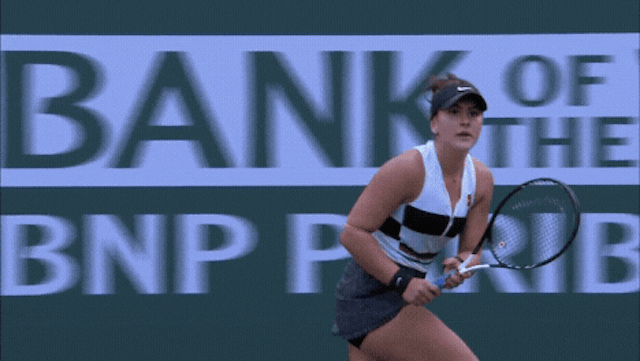 The GIST
Today, tennis is a racquet sport that is played individually or in doubles. Tennis is played on a court — grass, clay or hard surface. The point of the game is to hit the tennis ball over the net so that the opponent can't return the ball. Points are awarded when one player isn't able to get the ball back over the net.
Scoring tennis is a bit weird and wacky. Each match is made up of sets made up of games. That's where the phrase 'Game, Set, Match' comes from! The score of each game goes from zero (called love), to 15, 30 and finally 40. If the game is tied 40-40, that's called deuce, and players have to win two straight points (the first is called advantage) in order to win the game. Get full details on scoring here.
How is it organized?
Men play under the ATP (Association of Tennis Professional) and women play under the WTA (Women's Tennis Association). Each league hosts tournaments throughout the world and throughout the year, but the most important are the 'grand slam' events, also called majors, which are the Australian Open, French Open, Wimbledon and US Open. These events get the most media attention, have the highest payouts, attract the best players and offer the most ranking points (i.e. are the most important to becoming No. 1 in the world).
The most prominent of the majors is Wimbledon which is played in London, England every July. Wimbledon started more than 125 years ago and is played on a grass surface, which makes the game move a lot faster. Wimbledon also has a strict dress code where players must wear only white, a tradition dating back to the 1800s when players were concerned with inappropriate sweat stains showing on clothing. Yup, you read that right.
The best of the best
Although tennis might be old school at heart, it is the only mainstream sport that pays out women and men equal prize money in grand slam tournaments and, for the most part, gives males and females the same airtime on TV. The U.S. Open was the first of the majors to award equal prize money in 1973, while the oldest tennis tournament in the sport's history, Wimbledon, didn't reach that milestone until 2007.
Some of the best in the world on the women's circuit include Romania's Simona Halep, Japan's Naomi Osaka, Australia's Ashleigh Barty and our very own Canadian star Bianca Andreescu! However, the number one in our hearts is superstar American Serena Williams, who blew us away by climbing back into the Top 10 of the WTA rankings after being OOO while she was pregnant with her first baby, Alexis Olympia Ohanian Jr.
Prior to giving birth, Serena dominated the courts as the world record holder for the most Grand Slam wins across female singles and doubles play! You may also recall Serena absolutely slaying in Beyonce's "Sorry" music video. And did we mention that she was pregnant when she won the Australian Open in 2017? Like WHAT!?
On the men's side, being the best in the world continues to be a three-way battle between Switzerland's Roger Federer, Spain's Rafael Nadal and Serbia's Novak Djokovic (pronounced JOKE-OH-VITCH). But Federer is often touted as the best male tennis player of all time with 20 Grand Slam titles. Off the court, he's a total gentleman and remarkably has two sets of twins!
What about Canadians?
We have to give it up to our girl Bianca Andreescu, who took the tennis world (and our hearts) by storm in 2019. She became the first Canadian to win the Rogers Cup (a tournament held in Toronto and Montreal) since 1969 and then became the first Canadian EVER to win a grand slam, beating Serena Williams (!!!) in the U.S. Open final in September. This helped her skyrocket to a career-high ranking of No.4 in the world. Get. It. Girl.
On the men's side, our best men's competitor is Milos Raonic (pronounced RAU-NITCH), who's highest career ranking was No. 3 in the world. Recently, he's found himself in injury trouble and hasn't been in top form. Also, look out for young stars Denis Shapovalov and Felix Auger-Aliassime who continue to impress.

Don't get The GIST's twice-weekly newsletter yet? Let's make it email official.
🤼

Guide to MMA

February 06, 2020
The GIST
MMA stands for Mixed Martial Arts. As the name suggests, an MMA fight can involve many different fighting styles including judo, Muay Thai, Brazilian jiu jitsu, boxing, wrestling, karate and more. Each of these fighting styles has several different forms of striking and grappling — so you're actually watching many different sports in one. More bang for your buck, what's not to love?!
WTF is striking and grappling, you ask? Well, striking is where you use your limbs to hit your opponent.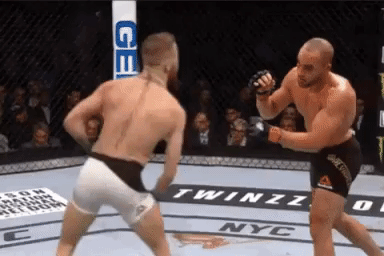 While grappling involves different techniques like throws, clinches, takedowns, joint locks and chokes in order to control your opponent at close range.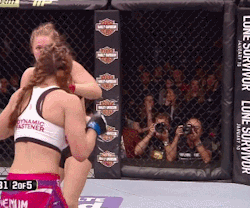 How do you win an MMA fight?
You can win an MMA fight in several different ways. Usually the goal is to win by either knockout or submission. A knockout is when you render your opponent unconscious by punching or kicking them hard enough. Yeesh. A submission is when your opponent either physically taps your body to let you know that they give up or a verbal tap to the opponent or referee. If there is no knockout or submission, the fight will be decided by the judges who score each round. There are only a few things that aren't allowed during a fight like strikes to the back of the head, eye gouging, hair pulling, etc.
How do they score?
MMA fights are scored based on a few criteria. The most important criteria in a fight is effective striking and grappling. Second, effective aggression, and third, cage or ring control. Rounds are scored out of 10 points, with the winner of a round scoring 10, and their opponent usually scoring eight or nine, depending on how well they performed. While it's theoretically possible for both fighters to score 10 in the same round, it's very rare as they would have had to perform with the exact same effectiveness and impact.
How is it organized?
Leagues
Like other professional sports (football having the NFL and CFL, for example), there are a number of different MMA leagues. We're guessing the first league that comes to mind for you in the UFC (Ultimate Fighting Championship). However, the UFC is not the only company that runs MMA fights, they're just the biggest and richest (like the NFL). There are several other companies like Invicta (which runs exclusively women's fights…love it), Bellator and One Championship that also host MMA leagues. That said, UFC is considered the 'top' league, so it's basically every professional fighter's dream to be signed by them (because there are no teams —players get signed directly with the leagues).
Weight Classes
MMA fights are organized into , so you'll hear a lot about fighters needing to "make weight" for a fight. Often, fighters will fight in a lower weight class than their average day-to-day weight. Why? Because they can manipulate their water weight just prior to the fight to lose a lot of weight quickly (like Channing Tatum in Foxcatcher). Then, as soon as the athlete weighs in just before the fight at their lower weight (each athlete has to weigh in the day before the fight to make sure they meet the rules), they can immediately rehydrate and fight the next day at their usual higher weight. This gives them a potential size advantage. And as they say, the bigger, the better.
Fights
Fights are typically three or five rounds in length, depending on the event or title. Rounds are typically five-minutes long with a one-minute rest period between rounds. We know it doesn't sound like a lot BUT these fights are tiring AF.
The best of the best
The 'best of the best' is whoever is the of their division (aka weight class) at any given time. The winner of a weight class can change any time there's a title fight, which generally happens every few months. A title fight determines who is considered 'champion' of that division. For example, you've probably heard of someone being 'heavyweight champion.'
Some of the best fighters of all time include: Anderson Silva, Fedor Emilianenko, Conor McGregor and Georges St. Pierre (who's Canadian — shout out!) and some badass women that we mention below (keep reading). Some people would argue also deserves to be on this "best of the best list", but he's basically failed every drug test he's ever been handed so — v debatable.
The women
The women's division of the UFC is only about ten years old (check trivia below for why that is!). One of the most recognizable names in MMA is Ronda Rousey because she was the first woman signed in the UFC (back in 2012) and consistently won her fights in spectacular fashion. Rousey was the first American woman to medal in judo at the Olympics, so it's not surprising that she dominated fights with her grappling. Rousey has since moved on from the UFC (she's now performing in the WWE), so there's a new Queen in town. At the end of 2018, Amanda Nunes became the first female double champion.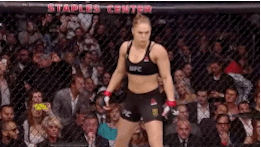 While that's all amazing to see, there's unfortunately still tons of sexism in the fighting world. When asked what advice he would have for women trying to make it in the fighting industry, lightweight champ Khabib Nurmagomedov responded with: "For females, I have very good advice, be fighters at home. And one more advice, all the time, finish your husband." LIKE, ARE YOU KIDDING ME?! Georges St. Pierre (GSP) was once quoted saying that while he can watch a men's fight and admire the technique, he does not watch female fights because he just feels bad for them. We don't want your empathy, dude.
Trivia
The next time you're at a bar and the fights are on, throw one of these facts out and let people bask in the glory of your MMA wisdom...
The oldest UFC fighter to win a title is Randy Couture, who did it at age 45. There is a pretty good chance this record will never be broken.
In 2011, when asked when women would fight in the promotion (the main fight that the league is promoting), Dana White, owner of the UFC (who is a man, don't be confused by the name) responded, "Never." Ronda Rousey was then signed to the UFC in 2012 after Dana took notice of her skills and athletic accomplishments. Get it, girl!
That's #thegist of it!
Written by Guest Writer: Kaeli Sweigard

Don't get The GIST's twice-weekly newsletter yet? Let's make it email official.