⛳
🏀
⚽
🏒
Let the Rain Fall Down
December 14, 2020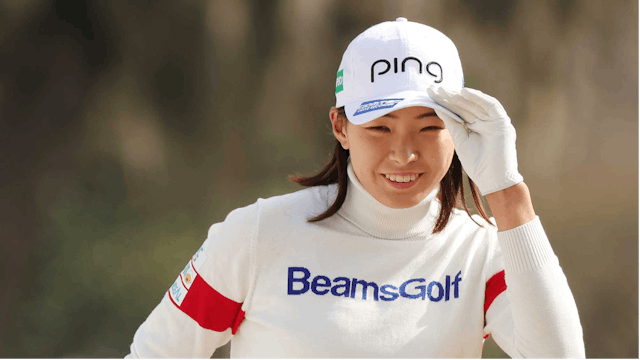 SOURCE: CARMEN MANDATO/GETTY IMAGES
⛳️LPGA: The final golf major of the year is winner-less...for now. In a very anticlimactic non-ending to 2020's last major, yesterday's final round of the USGA's U.S. Women's Open was suspended due to thunderstorms before 18 of the 66 golfers could even tee off.
🏀NBA: The Toronto Raptors are back, and already in fine form. The Raps played the Charlotte Hornets in their preseason opener on Saturday, and though we're still not used to watching a team without Serge Ibaka and Marc Gasol, we liked what we saw in the 111–100 win.
Next preseason game is tonight at 7 p.m. ET, and the next episode of The Bubble airs Wednesday at 9 p.m. on TSN.
⚽️MLS: Columbus Crew SC weren't going to let a couple of COVID-19 cases stop them from their ultimate goal: the MLS Cup. The Eastern Conference champions were already favored to win the matchup against the defending champs Seattle Sounders FC, and did so with a 3–0 win on Saturday night.
🏒World Juniors: Houston, we have a roster. Team Canada announced the 25 players set to compete in the upcoming World Juniors tournament, which starts next week. This year's squad includes six members of last year's winning team, and just one active NHLer, Chicago's Kirby Dach.
They'll play their first match of the tournament against Germany, on December 26th at 6 p.m. ET. Is it Christmas Boxing Day yet?!
⛳

US Women's Open is Last Big Tournament of 2020

December 10, 2020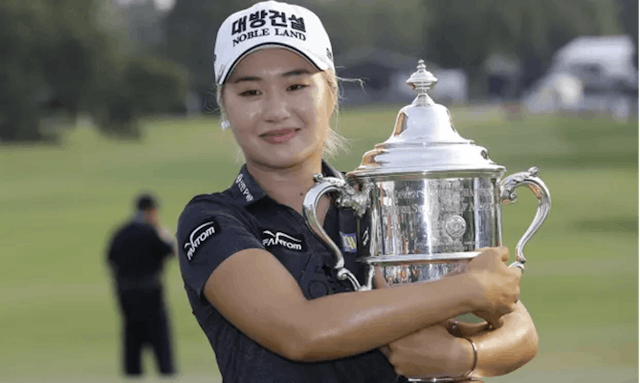 SOURCE: STEVE HELBER/AP
The tournament: The U.S. Women's Open was originally set for June, but thanks to a pandemic postponement, it begins today and ends Sunday. It's the last of four women's golf majors (one of the usual five was canceled), and is also the last big tournament of any pro sport in 2020. What a way to go out!
The reigning champ: Last year, Korea's Jeongeun Lee6 took home the 2019 U.S. Open hardware and her first career major. Along with the win, she recorded 10 top-10 finishes last year, but her 2020 has been more subdued (relatable) with 16th place as her best finish.
The "6" is not a typo nor a nod to Drake, BTW. Because five other players in Korean LPGA history have the same name, she added the number to stand out. Her fan club is called "Lucky 6" and she won last year's U.S. Open with a 6-under-par score. Maybe Lee6 can find some six-cess again this year?
The contenders: There's a strong field looking to dash Lee6's back-to-back hopes. American Lexi Thompson is back for her 14th consecutive U.S. Open appearance and is a heavy favorite to win after two straight top-five finishes. Kiwi Lydia Ko is the only golfer to finish in the top 20 in the first three majors this year and is looking for her third career major win.
The other three 2020 major winners — Sophia Popov, Mirim Lee and Sei Young Kim — are all in the hunt to double up on the hardware, while Canadian Brooke Henderson and American Danielle Kang are looking for their second career majors. Tee times start at 8:20 a.m. ET, so pick your player(s) and follow all the fun here.
🎾
⚽
🏒
The GIST: Bits & Bites
December 10, 2020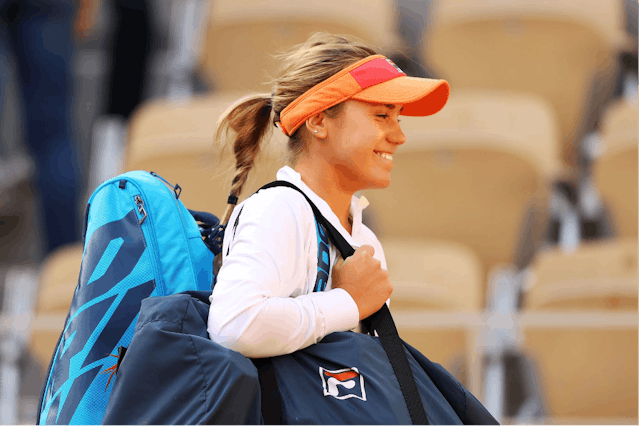 SOURCE: SOFIA KENIN/TWITTER
🎾Tennis: Thanks to Sofia Kenin's Australian Open win in early February (yes, that was this year, and yes, it does feel like it was a decade ago), and her second place finish at Roland-Garros, the world-ranked No. 4 won herself another title to cap off 2020: the WTA Player of the Year.
⚽️Soccer: Before golf rounds out the 2020 championships on Sunday, the MLS Cup will be awarded on Saturday night. The defending champ Seattle Sounders FC are slight underdogs to the host Columbus Crew SC, who are dealing with their ninth positive COVID-19 case of the postseason. Ouch. The final match kicks off at 8:30 p.m. ET.
Over in Europe, the round of 32 in the UEFA Women's Champions League — an annual tournament where the top European club teams play against each other over a season-long series — is underway. Check out the full schedule here.
Content warning: The following piece contains references to sexual assault.
🏒Hockey: Okay, this one is awful. The Pittsburgh Penguins are facing a lawsuit for hiring serial sexual harasser Clark Donatelli as the head coach of their AHL affiliate the Wilkes-Barre/Scranton Penguins, and then keeping him on even after he sexually assaulted an assistant coach's wife while on a team road trip. This story is disgusting and just proves that hockey culture is, unfortunately, alive and unwell.
🏒

News From the CHL, World Juniors, and NHL

December 10, 2020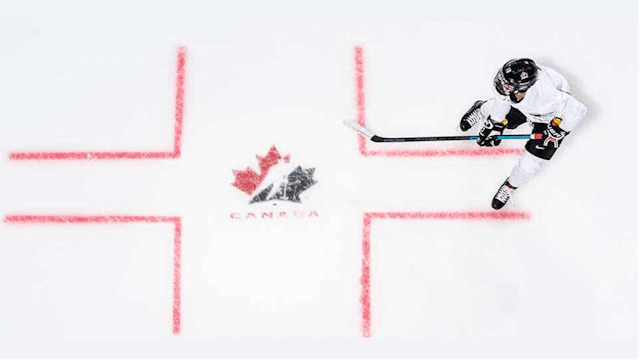 SOURCE: HOCKEY CANADA
Content warning: The following piece contains references to sexual abuse.
Junior hockey: The Canadian Hockey League (CHL) is facing a class-action lawsuit from former junior players who are alleging decades of systemic hazing and abuse. Former NHLer Daniel Carcillo and Garrett Taylor filed the suit, and 14 additional former players have signed affidavits detailing the physical and sexual abuse they suffered at the hands of other players.
The former players posit that hazing and abuse are still rampant and that management and coaches are fully aware but do nothing to stop it. The stories are sickening, but we're incredibly proud of these guys for bringing them to light in hopes of change.
World Juniors: In other news, the Swedish national team's World Juniors tournament is in jeopardy after four players and their head coach tested positive for COVID-19, just two weeks before their first game against the Czech Republic.
Meanwhile, Team Canada has emerged from quarantine but deemed five players "unfit to play" based on return-to-play protocol and had to release them from the team. Sad.
NHL: Let's end on a better note. The NHL has definitely probably maybe decided on a firm(ish) start date for the new season: January 13th. This would have training camps start in early January and would include a realignment of divisions to allow for less travel.
🏈

NFL Week 13

December 07, 2020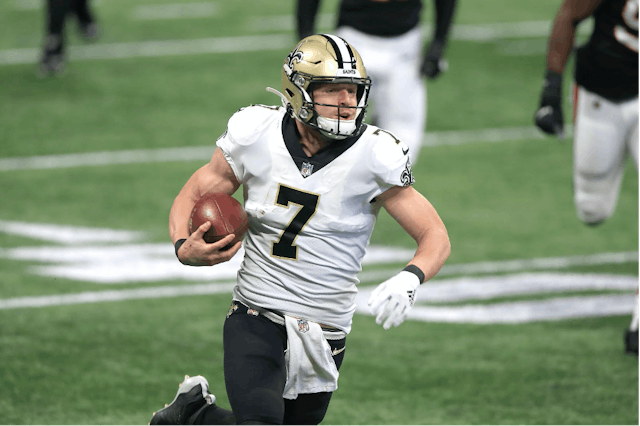 SOURCE: CBS SPORTS/TWITTER
Oh when the saints: The Saints clinched this season's first playoff spot yesterday with a 21–16 win over the Atlanta Falcons (4-8). Even more remarkable is that they did it with backup QB Taysom Hill at the helm. Hill threw his first two NFL touchdowns (TDs) yesterday, and has led the team to three straight wins. Amazing.
No Ruggrets: The NY Jets were seconds away from their first win of the year when Las Vegas Raiders QB Derek Carr spoiled it all with this incredible pass to wide receiver (WR) Henry Ruggs III. The now 7-5 Raiders took it 31–28.
Rodger that: Green Bay Packers (9-3) QB Aaron Rodgers threw his 35th TD of the season yesterday, making him the only QB in NFL history to record at least 35 passing TDs in five different seasons. As the cherry on top, Rodgers then became the seventh (and fastest) QB in NFL history to throw 400 career TDs.
Sunday Night Fever: The Denver Broncos (4-8) may have lost their primetime matchup against the Kansas City Chiefs (11-1), but rookie WR Jerry Jeudy has (possibly) secured a spot on Dancing with the Stars with these pre-game moves.
What's next: It's a rare Monday Night Football doubleheader. The Steelers are going for win #12 against the Washington Football Team (4-7) at 5 p.m. ET, followed by the Buffalo Bills (8-3) and San Francisco 49ers (5-6) at 8:15 p.m. ET.
Then, in an even rarer Tuesday night game, the Dallas Cowboys (3-8) and the still-recuperating Baltimore Ravens (6-5) — who dealt with at least four unique strains of COVID-19 during their recent outbreak — face off at 8:05 p.m. ET.