⚽

26th MLS Season Starts Tomorrow

April 15, 2021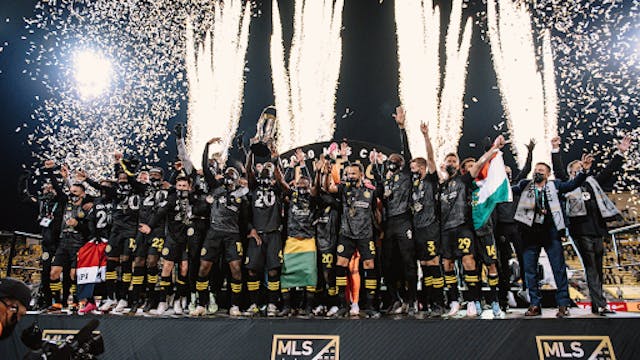 Source: Columbus Crew SC/Twitter
The season: With the addition of expansion team Austin FC, a record 27 teams will participate this season. Beginning a month or so later than normal, the regular season will run until November 7th, and the postseason into December.
And with the border restrictions still in place, the three Canadian teams — Toronto FC, Vancouver Whitecaps and the newly-renamed CF Montréal (RIP Impact) — will with other MLS teams.
Who to watch: The defending MLS Cup champs, Columbus Crew SC, are one of the favorites to repeat, while last year's Supporters' Shield (awarded to best regular season team) winners Philadelphia Union are dealing with a revamped roster and younger (read: inexperienced) talent.
The Seattle Sounders FC (who have played in four of the last five Cup finals), Portland Timbers and Toronto FC are all frequently favored, but since all are dealing with offseason injuries, LAFC should have the best chance to spoil Columbus' fun.
Who to cheer for: DC United. They don't have the strongest roster, but as general manager, and we're totally here for only the second female GM in MLS history.
⚽
🏀
🏅
🏎
The GIST's Quick Hits - CA (April 15, 2021)
April 15, 2021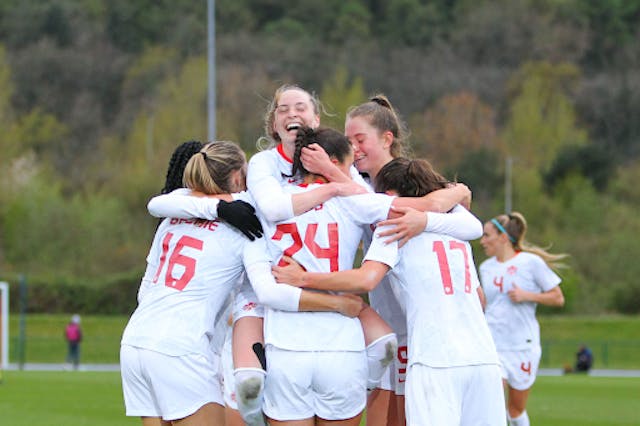 Source: CanadaSoccer/Twitter
🏀Basketball: Team Canada will be missing a big star at the Olympics this year after Denver Nugget superstar Jamal Murray on Monday. Awful. On the bright side, the Toronto Raptors beat former Rap and current San Antonio Spur DeMar DeRozan last night, so at least we've got that going for us.
⚽️Soccer: With just 99 days to the Tokyo Olympics (not like we're eagerly counting down or anything...), the CanWNT is Ready. To. Play. The world's eighth-ranked team shutout No. 6 England 2–0 on Tuesday in a friendly warm-up to the Games. July can't come soon enough.
🥇Olympics: Meanwhile, the City of Vancouver is looking ahead to the 2030 Winter Olympics (we haven't started that countdown yet!). John Furlong, the organizer behind the 2010 Olympics, will pitch for 2030 to the Vancouver Board of Trade tomorrow. Interesting.
🏎NASCAR: Watch out Ricky Bobby, Jennifer Jo Cobb is coming for you. The 47-year-old announced that she'll make at Talladega Speedway's GEICO 500 on April 25th. As long as she figures out , she'll do great.
🏀

Happy WNBA Draft Day!

April 15, 2021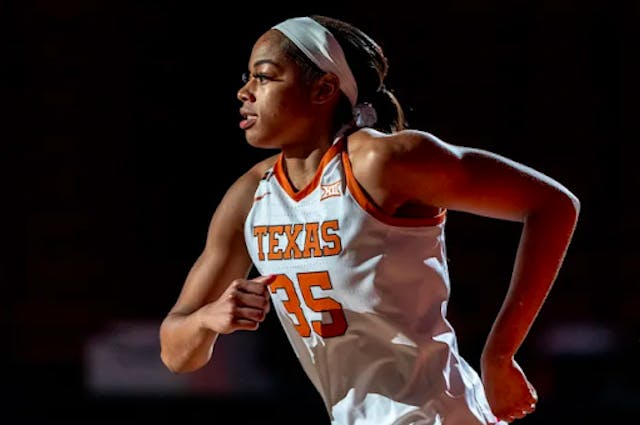 Source: Stephen Spillman for American-Statesman
⚽

NWSL Challenge Cup

April 12, 2021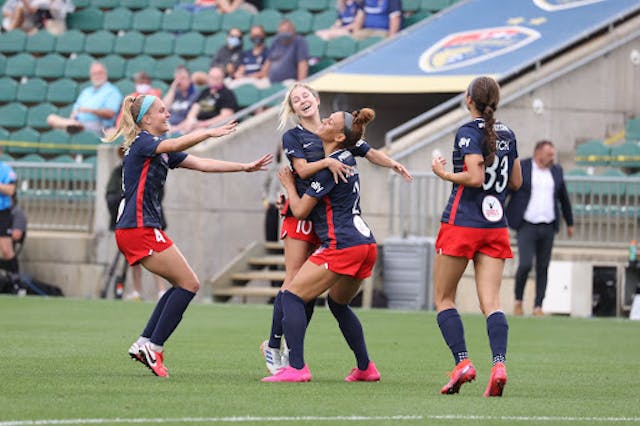 Source: NWSL/Twitter
NWSL (on the field): The NWSL's second annual kicked off on Friday, ringing in opening weekend with some noteworthy team debuts. put up a fight (almost) with the Portland Thorns before falling 2–1 in their first game under new ownership. On Saturday, expansion team Racing Louisville FC battled for a 2–2 draw with the Orlando Pride.
NWSL (off the field): Unfortunately, there was some seriously troubling news off the pitch. Chicago Red Stars defender Sarah Gorden shared that she and her boyfriend were after Friday's season opener in Houston. In response, the Houston Dash , blaming COVID-19 protocols for the incident.
USWNT: Hats off to Carli Lloyd who notched her 300th career with the USWNT on Saturday. Apart from Lloyd's milestone and Megan Rapinoe's (pronounced ra-PEE-no) scoring a (does she ever miss?), it was a lackluster day for the typically dominant USWNT who saw their 16-game win streak snapped with a 1–1 draw with Sweden.
The USWNT's European tour continues tomorrow with a 3 p.m. ET rendezvous with France, their first meeting since the epic . Très dramatique.
⛳

Hideki Matsuyama Wins Masters Tournament

April 12, 2021
Source: The Masters/Twitter
The winner: Right on time for the Tokyo Summer Olympics, Matsuyama became the first Japanese man to win a golf major yesterday with his 10-under par final score. It was his first PGA Tour win since 2017 and sixth of his career.
The historic win came 10 years and a day after Matsuyama , awarded to the lowest-scoring amateur at the Masters. At the time, it was also a bright spot as the win came just a month after the devastating 2011 Tōhoku earthquake and tsunami.
The rest of the pack: Matsuyama won with a one-shot lead after facing a late-round push from American Xander Schauffele (pronounced SHAW-flea), who finished in a tie for third with Jordan Speith. Will Zalatoris (not to be confused with ), finished second, and Justin Rose, who led the tournament until late Saturday, had a rough Sunday and finished seventh.
Canadian Corey Conners made a good run too, finishing tied for eighth with a four-under par, a during his third round, and a ticket to return next year (thanks to his top 12 finish). Not a bad weekend for a kid from Letterkenny Listowel.