🏆
🏅
What you need to know about Olympic Skateboarding
July 21, 2021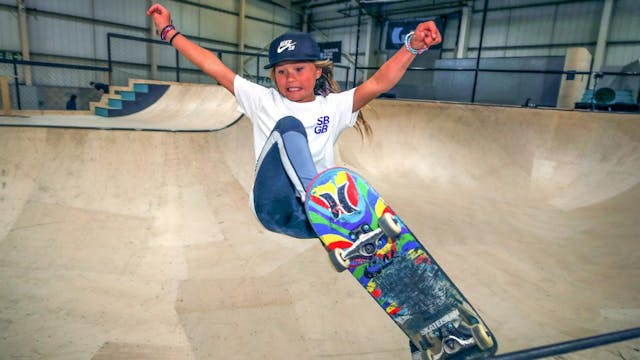 Source: Peter Byrne/PA WIRE
⚙️How it works: There are two disciplines in Olympic skateboarding: street and park. And while each has its own set-up, both are scored by a five-judge panel. The street course mimics an urban setting with steps, railings, curbs and benches, while the park course looks like a skate park, with slopes and walls (think empty swimming pool vibes).
Street boarding: In each round, 20 skaters will attempt five tricks and two runs before the top eight skaters advance to the final. The finalists will then take another two runs to prove their charisma, uniqueness, nerve and talent originality, ability and skill.
Park skating: Each of the 20 skaters has three, 45-second runs to show off as many tricks as they can, and will be judged on their maneuvers, flow and use of the course. And like street boarding, the top eight move on to the final round.
👀Who to watch: Thirteen-year-old skateboarding phenom will set a record as the youngest British Olympian ever when she competes in the women's park event. Just a year removed from a while training, Brown is ranked third in the world before her Olympic debut.
As for our Canadians, three B.C. natives will compete for the red and white: world No. 30 Andy Anderson in the men's park event, and world No. 10 Matt Berger and world No. 21 Micky Papa in men's street.
As for Team USA, 12 Americans will compete, including world No. 6 women's street skater Mariah Duran, and one of the highest paid skaters in the world and men's street 6-time world champion Nyjah Huston.
⏰When to watch:
🏒

NHL Expansion Drafts explained

July 19, 2021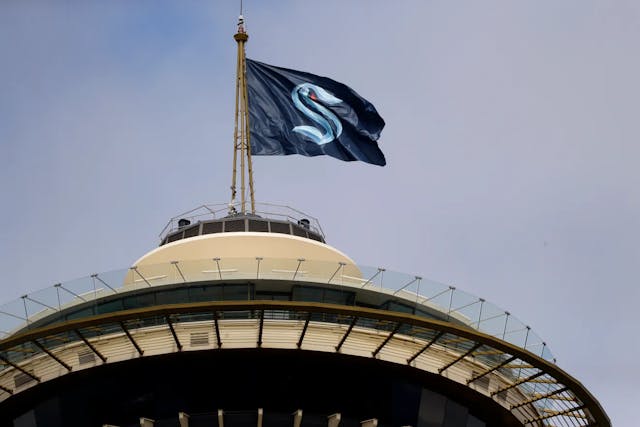 Source: Elaine Thompson/AP
How it works: North American sports leagues use expansion drafts to build new teams' rosters. As the NHL's newest team, the Kraken will select 30 players from other teams. Only the Vegas Golden Knights, the league's most recent expansion team, is exempt.
By 10 a.m. ET yesterday, each team released a : a list of either seven forwards, three defensemen and a goalie, or eight total players (forwards and defensemen) plus a goalie — who are undraftable.
Players who have been in the league for less than two years are safe, too. The rest are available or "exposed." The Kraken will select one player from each team, choosing at least 14 forwards, nine defensemen and three goalies.
Who's up for grabs: Because you can't save 'em all, some big name players are vulnerable. The Colorado Avalanche chose not to protect their captain, Gabriel Landeskog, and with Seattle drafting from Colorado first, he'll likely be their first overall pick.
Montreal Canadiens star goalie Carey Price is exposed too, but since the Kraken will need to honor drafted players' existing contracts, and , there's a good chance he'll get to stay with Montreal.
Other big names include Montreal's Shea Weber, Columbus Blue Jacket Max Domi, St. Louis Blue Vladimir Tarasenko and LA Kings' two-time Stanley Cup–winning goalie Jonathan Quick. The fun starts Wednesday at 8 p.m. ET on ESPN2 and Sportsnet.
⛳
🏀
🏎
🏆
Sports Quick Hits: Winners Edition - June 19th, 2021
July 19, 2021
Source: Keyur Khamar/PGA TOUR
⛳️Golf: Collin Morikawa made his Open Championship debut on Thursday and won the whole darn thing by Sunday. The oldest of the , and last of the men's golf season, the Open is challenging for North American golfers because of the , but the 24-year-old, who won the 2020 PGA Championship, won handily with a 15-under-par final score.
🏎F1: Less than a lap into yesterday's British Grand Prix, a between eventual race winner Lewis Hamilton (who recorded his 99th grand prix title) and rival Max Verstappen, who crashed into a tire wall and after a brief hospitalization. Hamilton was dealt a penalty and suffered following the race.
🏀NBA: The Milwaukee Bucks are one win away from their first NBA title since 1971. They beat the Phoenix Suns 123–119 on Saturday night to put them up 3-2 in the series. Game 6 is tomorrow at 9 p.m. ET and a possible Game 7 Thursday, just in time for Suns' Devin Booker and Bucks' Jrue Holiday and Khris Middleton to hop on a plane .
🚲Tour de France: The most grueling race in men's cycling is complete, and for the second straight year, 22-year-old Slovenian claimed the . The youngest two-time winner in Tour de France's 118-year history, Pogacar is also headed to Tokyo and is obviously a gold medal favorite in the men's road race.
🏅

2020 Tokyo Olympics: Athletes start to test positive for COVID-19

July 19, 2021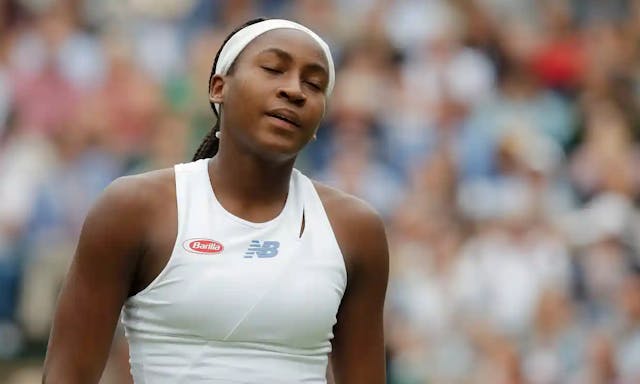 Source: Tom Jenkins/The Guardian
COVID-19: COVID-19 has entered the building Olympic Village. American tennis star Coco Gauff and subsequent withdrawal from the Games yesterday, while two South African footballers became the first athletes to test positive while already inside the Olympic Village.
Six British athletes and the ROC (Russian Olympic Committee) women's rugby 7s team are in isolation after coming into close contact with an infected plane passenger and their athletic therapist respectively.
And the coach of the South African men's rugby team, who had also been in isolation, will now spend a mandatory 14 days in an isolation facility after testing positive on Saturday.
The precautions: As mentioned in our latest podcast episode of , organizers are taking many precautions to avoid an outbreak inside the Olympic bubble, which houses over 11,000 athletes and nearly 80,000 support staff, officials and media members.
All athletes must provide two negative tests prior to flying to Tokyo and a negative test upon arrival, and they are also required to download two apps on their phones: one that monitors location and another for daily reporting of their temperature and symptoms.
Masks are mandatory except when competing, tests will be readily available and once the Games officially begin, any athlete who tests positive will be disqualified from competition. Oh, and . Fun times.
⛳

Guide to Golf

July 18, 2021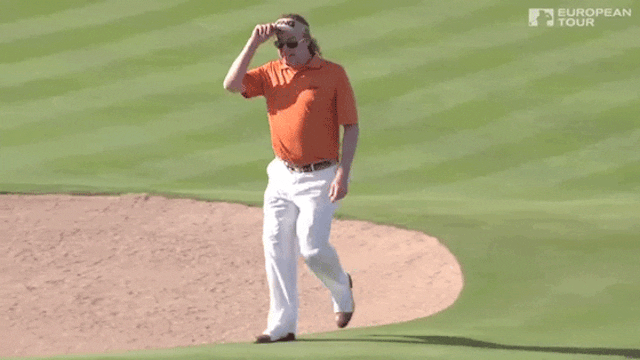 SOURCE: GIPHY.COM
The GIST
A full round of golf is 18 holes. Holes generally range from 100 to 500 yards. Unlike most other sports, the goal is to have the lowest score (counted by strokes) at the end of the game — meaning take the least amount of swings or putts to get the ball in the hole. Each hole on the course is given a number of strokes that it should take for a person to get the ball in the hole (this is called par) and typical championship courses have a full par value of 72.
How is it organized?
Similar to tennis, men's professional golf players play in PGA (Professional Golf Association) Tour and women play in LPGA (Ladies' Professional Golf Association) tournaments. A tournament consists of four rounds of golf (one per day from Thursday until Sunday). The biggest tournaments are called majors. The PGA hosts four majors each year: the Masters, the US Open, the British Open and the PGA Championship. The ladies have one additional major on the LPGA circuit. Their five majors are the ANA Inspiration, U.S. Women's Open, Women's PGA Championship, Women's British Open and the Evian Championship.
Outside of the majors, there are various other tourneys the pros can partake in. A player's world ranking is based on how they do in each tournament. The most well-known tournament is the Masters, played in Augusta, Georgia. In addition to winning copious amounts of cash money, players also receive the green jacket (super cool to win, super impractical to wear). But, while the Masters is known for the coveted jacket and its prestige, the tournament also has a disturbing . Change is long overdue.
Golfin' greats
This isn't just your grandparents' game anymore! While golf is a sport where experience is incredibly important, the past decade has shown that you can be young and still be at the top of your game. The best golfers today include Dustin Johnson (American who is married to Wayne Gretzky's daughter, ), Rory McIlroy (Irish sweetheart), Brooks Koepka (American who won back-to-back US Open and PGA Championship tourneys) and Jordan Spieth (young American stud).
And then there's Tiger Woods. Tiger dominated the game for over a decade, winning 14 major tournaments. That rapid rise was followed by a sudden fall from grace, when Tiger was caught cheating on his wife and Swedish model Elin in 2009. While the golf legend had been mounting a spectacular comeback, he was injured in a scary single car crash in February 2021. Here's to a speedy recovery.
Gals who golf
It's a myth that 'golf' stands for "Gentlemen Only Ladies Forbidden", but only just barely. For decades, golf has been seen almost exclusively as a man's game, but thankfully ladies have continued to break down those barriers. Professional women play in the LPGA (Ladies PGA) which is organized similarly to the men's. And Canadian sensation Brooke Henderson is one of the best in the world — she holds the record as the youngest woman to ever win an LPGA tournament AND is the in Canadian history (male or female) with nine career titles. Just unreal.
In 2019, the LPGA awarded its largest ever prize ($1.5M USD) to South Korea's Sei Young Kim at the CME Group Tour Championship. That's $500k more than the previous record prize. And, even though the overall prize money handed out in the LPGA pales in comparison to the PGA, there's reason for optimism. After the pandemic disrupted much of the 2020 season, the 2021 LPGA schedule features a record 34 events with over $75 million (USD) in prize money on the line. Keep making moves, ladies!
Prep for your next trivia night by making sure you know these facts:
A hole-in-one means you took just one stroke to get the ball all the way into the hole. Tradition says that that golfer must then buy a drink for each person in the clubhouse. But fear not, most courses have hole-in-one insurance so that you actually don't have to pay. Hilarious.
Jack Nicklaus is strongly considered the best golfer of all-time winning 18 majors, which remains the record for most ever.
Have you ever sipped on an Arnold Palmer, that delicious blend of iced tea and lemonade? Well, the drink is named after a very successful pro golfer who was known to request the combination! The late Arnold Palmer won four (!!!) Masters tournaments and seven majors over his career.
Don't get The GIST's free twice-weekly newsletter yet? Let's make it email official.