🏒

Je ne comprends pas

June 29, 2020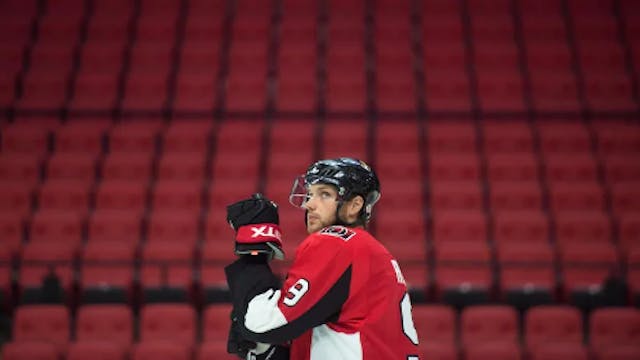 SEAN KILPATRICK/CANADIAN PRESS
The GIST: If you were left feeling hella confused after Friday night's NHL Draft Lottery, don't worry: you aren't alone. This is where we come in, to give #thegist of this year's very unusual lottery.
How does the Draft Lottery normally work?: At the end of the regular season, the NHL holds a lottery to determine who gets the first overall draft pick. Only the 15 teams that didn't make the playoffs are entered, and the lottery is weighted, so the worse a team finishes, the better chance they have of winning an earlier pick.
The draft lottery was basically put in place to prevent teams from tanking during the regular season in order to secure the top draft pick (sneaky). The NBA does it too.
What was different this year?: In the olden days — like, 2019 — the regular season ended in mid-April, meaning the standings would have been set. But these aren't the olden days. When the NHL hit the pause button on the regular season in March, there was a month of games left to be played and only seven of 15 teams officially knocked out of the postseason.
So instead of a regular 15-team lottery, the NHL hosted a seven-team lottery with a final eighth spot saved for one undetermined "play-in" team.
Wait, what do you mean "play-in" team?: The NHL season restart is supposed to begin in late July (though we're still waiting to find out where exactly they'll be playing), with 24 of the league's 31 teams set to participate. Part of the plan is to have a "play-in" round, to determine which teams make it to the postseason.
Once the play-in tournament is over, the eight teams who don't make it to the playoffs will be entered into their own lottery where each of the teams will have an even 12.5% chance of earning a top eight pick.
Okay, got it. So who won the Lottery?: Well, that's just it. Despite all odds, this unknown "play-in" team channelled their inner Primrose Everdeen and won the first pick. The odds were ever in their favor
🏒

Podcast Episode 24: NHL legend Darcy Tucker on the teams he hates, his stance on fighting in hockey and his TikTok debut

June 24, 2020
DARCY TUCKER/INSTAGRAM
(Edited for clarity)
Ellen: What's up, GISTers? Welcome to The GIST of IT, the podcast where two gals and two pals give you the gist of what's going on in the sports world. I'm Ellen Hyslop.
Steph: And I'm Steph Rotz.
Ellen: And this week we're joined by 14 year NHL veteran and fan favorite. Darcy Tucker, thanks for tuning in.
Ellen: Steph today we have our first NHLer joining the podcast, Darcy Tucker.
Steph: And our first boy, Ellen.
Ellen: He is our first boy. What a big deal.
Ellen: So funny. And I have to say growing up, I was and I still am a devout Toronto Maple Leafs fan. And Darcy Tucker, as a 10 year old, was really my guy. So this is really making little Ellen's dreams come true by interviewing him. It was so fun.
Steph: It was an honor to be a part of that experience for you. I could tell how much joy was lighting across your face. And I was really honored to be a part of that moment for you.
Ellen: Thanks, Steph.
Steph: So, yeah, he was amazing. Darcy Tucker was so awesome to talk to. And for those of you who might not be familiar with who Darcy Tucker is, here's a little bit of background info. He's a retired NHL winger who played in the league for 14 years as Ellen mentioned and the majority of which he spent with our team, the Toronto Maple Leafs until his retirement in 2010.
He's a pretty big deal in the hockey scene, especially obviously if you're a Leafs fan, but also if you're an Ottawa Senators fan, which we'll get to in a bit for very different reasons. Overall, Tucker is known as a very fiery guy, really fiery player. He's definitely talented, but also, you know, a little bit of a pest and agitator, something that we got to ask him about. And I'm really excited for you all to listen to that. He's now all about being a hockey dad, a dog dad, and he coaches minor hockey.
Ellen: Yeah. It's kind of cool to chat with him about his transition from the NHL to what he's doing now and beer league hockey, but also being a classic hockey dad, which is fun. And, you know, as you mentioned, super fun guy, really easy to chat to.
And side note, that also is something that I was super happy about, is that he remembered us playing shinny hockey together, probably because I was the only figure skater on the ice and the only person with, like, a massive knee brace on. So that also pumped my tires a little bit before we had the chance to interview him.
Steph: That giant knee brace is like Ellen's brand to me.
Ellen: It's too big. I hate it so much. I really wish I didn't have to wear this thing, but it's what allows me to play sports so I do it.
Steph: Awesome. It was a truly awesome interview. So let's get to it.
Ellen: Darcy, thanks so much for coming on the podcast today. Both Steph and I are massive Toronto Maple Leafs fans. So you're in good hands here and we're excited to chat with you.
Darcy Tucker: Perfect.
Steph: So on that note, we would love to start by talking about your career in the NHL. So you played 14 seasons in the NHL with a majority of them being for the Toronto Maple Leafs. And Leafs fans and players all obviously despise the Habs. But did you have some extra hatred for them, considering that they drafted you and then traded you to the Tampa Bay Lightning right away?
Darcy Tucker: Yeah, I don't know if I would say hatred, [the hatred was] more so for the Ottawa Senators in my time. Montreal, to me, was a fun place to visit and play because I'd been there before and I was drafted by them and had some friends that I had made over the course of my time playing there. So it was more of a friendly visit when we went to Montreal as opposed to heading into Ottawa where they didn't like me very much at all.
Ellen: So speaking of the Ottawa senators, with our friends at Molson Canadian, for the past month, we've been talking about the top Canadian hockey battles. And of course, we talked about the Battle of Ontario and the main Battle of Ontario that has stood out to us was back in 2002, game five of the Eastern Conference semifinals. The series is tied at two, the game is tied at two, it's the final minutes of the game and Senators Captain Daniel Alfredsson just comes up and hits you from behind, somehow doesn't get a penalty and then goes on to win the game winning goal. So can you take us back to that moment and how you were feeling after Alfie scored that goal?
Darcy Tucker: Well, I guess two's my unlucky number, if it was tied at two and the series was tied at two, so it wasn't great. You know, it's one of those things that happens in hockey where, you know, emotions probably got the best of him. You got me in a bad position. And fortunately for them, they didn't get a penalty on the play. And then he got lucky enough to score the game winning goal. But you know, what I remember most of what that series is how our teammates picked us up. I was out of the next game. So was Mats Sundin, I think there was a couple other guys that we had lost throughout that series. And those guys went in there and beat the Senators in their own building to take it back to Toronto for game seven. So that's what teammates are for, to pick you up when you're down. And we had such a great group of guys in Toronto at that time. It was amazing to watch them just gut that one out. And I'll never forget Joe Bowen's call in game six: "God bless you boys" at the end of the game when Shayne Corson and Travis Green blocked shots with their faces. It was amazing to see.
Ellen: So cool. I love how you brought it back to the team and I can't even imagine blocking a shot with your face. That is wild. And so how good did that feel that the Leafs ended up winning that series?
Darcy Tucker: Yeah, I'll never forget it as long as I live. I remember after we won game seven at home to come out of Air Canada Centre, but now Scotiabank Arena, and see the amount of people on the street and how excited they were that we put ourselves in a position to move on in the playoffs, it was actually mind boggling. There were people jumping on our car. I had my young children in the car that night because I wasn't playing. So it was scary at times, but it took us about forty five minutes to get around the arena and over to Front Street, so you can imagine what Leafs fans were feeling at that moment.
Ellen: So cool.
Steph: There is also that notable time when you took on pretty much the entire Ottawa senators bench, basically by yourself. Just wanted to slide that one in there as well. And I'm curious, once you finish playing in the NHL, what has your hockey life been like? Do post NHLers play in a rec league or in a beer league?
Darcy Tucker: Yeah, it wasn't the smartest thing I've ever done in my career, let's put it that way, but it's going to go down in history as one of the craziest moments in my career against the Senators and then probably, the robbery that we had. So people still ask me about that and what I was thinking. I don't think I was. But it happened and things go on. But I mean, I've actually had times with Chris Neil and Chris Phillips working with Scotiabank when we do Scotiabank Hockey in Canada across the country. To sit down and have a Molson Canadian with the boys and chat about our times playing against each other and, you know, Chris is amazing. Both Chris's are amazing guys. But Chris Neil, I never really got to know him until after my career and what a cool dude. He used to chase me around the ice and scare the crap out of me, and now he's protecting me if we're on the same team in the beer league, so it's not bad.
Steph: I love that. The game has changed quite a bit over the years, including less fighting. And I'm really, really curious what your thoughts are on fighting in hockey, especially given what we're starting to learn about concussions and how fast paced the game continues to be.
Yeah, people actually thought I liked fighting. They're crazy, no one wants to get punched in the nose. So I'm not a big fan of fighting to begin with. I think sometimes in hockey, when you're a young kid, you do what you have to do to make a mark and leave a mark on the game. So for me, I had to add that to my game and adapt a little bit. But what I ask for my kids, would I want them to be in a similar situation to that, no, I want them to be enjoying the game and love it for the skill and the fast pace and the scoring of the goals and getting the points. I see it always being a bit of a part of the game, but I don't see it [as a big part] anymore and that's fine with me as well.
Ellen: Yeah, it is really interesting to see how the game has changed. And speaking of the current day game, what hockey player would you compare yourself to now that's playing either male or female? Can't be Sidney Crosby. But if there was someone today that you'd compare yourself to, who would it be?
Darcy Tucker: I would never put myself in that category with Sidney in the first place. But I think there's a lot of guys out there that still have that passion for the game. There's one guy that plays in Washington. He's obviously bigger than me. But Tom Wilson plays the game very similar to the way I played the game. He has the same sort of thought processes, that you've got to be physical and you've got to play hard and you can play up and down the lineup. I was a guy that could play in the third and fourth line, but I was also a guy that could move up and play with Mats Sundin if needed, if Pat (Pat Burns, Leafs Coach 1992-96) wanted me in that situation. I think you got to be versatile, and if you look at [Tom's] career so far, it's been amazing. He's won the Stanley Cup and obviously to get the opportunity to play with Ovechkin, he's doing an amazing job on the other side of the wing with Alex. So there's one guy that I definitely wouldn't mind people comparing me to.
Steph: Speaking and thinking of the current day NHL, they're looking to restart at the end of July, early August after being paused due to Covid-19. You still work pretty closely with the players in the Leafs organization, how are the players feeling about coming back generally at this point?
Darcy Tucker: I'll put into my own context, I won't speak for anybody else. I know if I was in the situation, I'd want my family with me. Any time you get the opportunity to chase down a Stanley Cup, you want your people that you trust and the people that you love the most to be along your side. So I'd want my family with me. So that would be a very difficult decision based on what I've seen so far. If guys didn't take their family, being away from them for all that extended period of time is tough. It's going to be one of those situations that hopefully you can bring your family into the bubble and have them along for the ride.
Steph: I love that you talked about that family connection, too, because my brain has been so focused on that fan aspect and what it would be like to play without fans. So it's so interesting to kind of humanize it a little bit. I'm curious, you're probably someone who really fed off of that energy in the stadium, what do you think it will be like to play without fans?
Darcy Tucker: Well, my motor ran pretty good even if there weren't people in the building. I played in Tampa Bay for a bunch of years when we weren't all that good and I still found a way to be effective out there. So I don't necessarily think you need that building very full, but it sure as heck helps when you're in game seven in the playoffs to have a bunch of your own fans in the building, but it doesn't look like that's going to happen. For hockey, when it does come back there's going to be days where you can watch three games in a day and not leave your couch. People are going to be extremely happy to watch that many hockey games. There's going to be a lot of Molson Canadian being drank this summer, if that's all we've got to watch.
Ellen: Definitely. For sure. Talking about the NHL coming back too, over this weekend there's been a lot of news about how the coronavirus is really increasing in the US and that there's been a lot more positive tests when it comes to NHL players, their staff, NFL, MLB, the NWSL, one of their teams just dropped out of their Challenge Cup tournament. That's supposed to start on Saturday. And so how do you think that the recent news of all of these coronavirus tests is going to impact maybe the format or the timing of how the NHL is going to come back?
Darcy Tucker: Yeah, I think maybe timing wise it might affect it a little bit based on actually having to quarantine yourself for an extended period of time if you do contract the virus. So that'll be a difficult one. And then, how do you get your mind wrapped around it if something does happen once it's all started? But I'm very hopeful and I'm sure that everybody's taking the proper precautions to make sure that they're ready to play. And hopefully we can get it back in July and have a Stanley Cup winner and then have another season start up a month or so later on. That would be the best case scenario. And wouldn't we all love that? And hopefully things get back to normal. And then the second season, people are back in the stands and watch hockey. We're all hopeful for that.
Ellen: For sure. I think all sports fans are chomping at the bit to finally get some more North American team sports going. And, you know, hockey in the summer seems a little bit weird, a little bit counter intuitive. And I remember figure skating in the summer growing up and the ice being a lot softer, which as a figure skater, I was totally fine with. But I'm wondering, as a hockey player how that would change and also how these pro rinks and arenas, especially if they're in these super hot places and in the summer, are going to have to deal with that change in ice surface?
Darcy Tucker: Yeah I guess it's all going to depend on where it's being played. They put in an amazing guide to make sure that the ice surfaces are all relatively the same around the league. So they've got that in place. And it's not like it used to be where the ice surface was crappy in one building and great in a place like Edmonton, I think it's all pretty reasonable now. And I think the players over the years complained enough to make sure that that happened and they got good ice surfaces to play on. I'm just looking forward to the opportunity to watch hockey. It's going to be thoroughly exciting to see the Stanley Cup hoisted this year and hopefully our boys in blue and white can get it done.
Steph: Thinking about the Stanley Cup, do you have any bets on who you think will win the Stanley Cup this year?
Darcy Tucker: I want my boys to win. That's the number one thing. We here in Toronto, it don't matter if it's during Covid-19 time or not, if we get the opportunity to win that Stanley Cup, I'm sure that the whole city will be extremely excited. You know, we've been waiting a long time. And I went through that phase where we went to conference finals, and things of that nature, and got close. But this organization or franchise deserves a Stanley Cup and hopefully we'll get it accomplished.
Steph: Do you think fans are going to think of it as a true Stanley Cup win, or will there be a little bit of an asterisk next to it?
Darcy Tucker: Well, I'll tell you this, if I got my family name on the Stanley Cup, it wouldn't have mattered if we played it on the moon. That's the thing that I regret most about my playing career, it's the fact that I didn't get my family's last name on that Stanley Cup. That's what is the most important thing to a young kid growing up in Canada, is to get the opportunity to hoist it above your head and hand it to your father or your mother, your brother or sister. So hopefully the Leafs can get it done and I can be around it at least to get close to it.
Ellen: We both hope that you're so right, because that would be absolutely incredible, especially to have the Raptors and then the Leafs win, this city and country would go absolutely crazy.
So you've talked a lot about your family during this conversation. And we know that you have two sons and a daughter and you've recently tweeted and also you talked in the Hockey 24 film about how much coaching has meant to you and that it's one of the most proud things that you've ever done. Can you talk a little bit to why you're so proud of coaching and why it's meant so much to you?
Darcy Tucker: For me, the coaching aspect's not because I want to be a hockey coach, it's because I want to spend time with the young individuals that are trying to further themselves in the game. I just happen to have boys that play the game. It's extra special to get that opportunity to have not only the dad time, I'm at the rink an hour before dropping them off anyway, so I might as well be on the bench trying to give my level of expertise to some of these young kids and help them through their hockey careers. I know the game has changed a lot. I'm an emotional guy when it comes to how I treat the game. So it's been a learning experience not only for me, but for the kids too, to see somebody that's actually been there and been through those different things that they're going to maybe go through as they move along.
Steph: I was really lucky to have my dad coach me a little bit growing up, too. And I always look back on those dressing room speeches and the drives to and from the games really fondly. So I'm really happy that other folks get to experience those moments with their dads as well.
The NHL as a sport, thinking about where we're going in the future with hockey, the NHL as a league has had its fair share of a kind of uncovering, as in the past year from the Mitch Marner and Babcock story to Akim Aliu's story, and Don Cherry and Brendan Leipsic, the list goes on. And from what we can tell on social media and what we know about you, you've been hugely into inclusivity in the game and in sports vocally showing your support for women's hockey players, which we're obviously all about here at The GIST. And I would love to know how you think the NHL as a league and hockey as a sport, can change to really be more inclusive and where that change needs to start. Does it need to start in minor hockey?
Darcy Tucker: Yeah, absolutely. It needs to start at the grassroots levels for sure. You know, I'm really close with Cassie Campbell-Pascall, who is now working with us at Scotiabank and working alongside girls hockey. You need to have that and you need to have it right from the start of minor hockey to make sure everybody knows that there is inclusivity in hockey and not only for males and females, but anybody who wants to play the game in general. For me, hockey has given me everything I have in my life. So I think it's the greatest sport in the world and everybody should have the opportunity to love it just as much as all of us get to.
Ellen: That's great. Love hearing that. And definitely on board with that sentiment too. Getting into some more of the fun stuff and what's going on with you lately, we notice that you have a new puppy named Ralph who you got during the coronavirus pandemic. And we really just want to know about him and hear everything about him, and what it's been like having a puppy.
Darcy Tucker: Yeah, Ralph's a treat. I'll tell you. He's added a dynamic to our family that's brought us all together during this time. We picked him up on my daughter's birthday on March 18. We drove up to a place just outside of Holland Marsh. He's a bernedoodle and he's a Goliath. He's going to be about a hundred and fifteen pounds. I don't know how much longer we're going to be able to have him as a lap dog, which he thinks he seems to be around the house but he has just a great personality, he's added so much.
I don't know if you know the backstory. We have another dog, Tilly, who is a little cockapoo, and Ralph now who is a bernedoodle. But those are my great grandparents' names, Ralph and Tilly. So that's why they're named after them, just to show our appreciation of what they meant to me growing up and helping me get to where I've gotten in my hockey career. But they were immense, my great grandfather would throw me baseball pitches after baseball pitches when I was a kid. So to have that opportunity to spend that much time with them as a young boy was great. So that's the back story on why they're named Ralph and Tilly. But Ralph's actually got my great grandfather's personality. He is very calm until he gets wound up and then watch the heck out.
Ellen: Love that, that's very sweet. So much fun to have them both around right now, I'm sure. Speaking of quarantine, you've had your fair share of hairdos over the years from your long sideburns and a chin goatee, one of my favorites. Have you been tempted to rock any of the old school dos that you used to during quarantine?
Darcy Tucker: Well, I've got the thought process, of maybe I might go to the mullet here pretty soon because my hair is out of control. My wife asked me, with everything opening up this week if I wanted to go for a haircut, I said I don't think I'm quite ready because if I've got to go for a haircut, then my two boys have got to go for a haircut. And they sure as heck don't want that right now either. So we're all going to keep growing it out until one of us caves in and has to go for a haircut. But I'm not going to be the first on.
Steph: I love that. So you mentioned your kids there too, and they're pretty young, and I'm curious as a millennial who's gotten onto TikTok during the Covid-19 pandemic, have you been co-opted or brought into any TikTok dances or videos with them?
Darcy Tucker: Yeah, me and my mother-in-law like to have a glass of wine at dinner. We might have had one too many glasses of wine at dinner and we got into the TikToks one night and somehow I ended up with her dress on and she had my jeans on. I still don't know how this works, but everybody got a kick out of it. From what I understand.
Steph: Oh, the Flip the Switch.
Darcy Tucker: Yeah the Flip the Switch. Yes, absolutely.
Steph: Oh, I will be looking for that on the Internet. Thank you.
Darcy Tucker: Yes, it's on my Instagram page and it is quite the event, let's just put it that way. And my dancing skills don't shine through like they should there, because in my mind, I'm a good dancer until I actually move.
Steph: I can relate to that. Another quick question, I just want to know the answer to how many stitches have you gotten in your life? Do you have a number?
Darcy Tucker: Well, I know that a lot of people count their stitches as hockey players, now when you're getting them every 4th game it's really tough to keep track. So I'll tell you the most I had in my face at one time was seventy five. I got it right here, it was my last year in my career, I got hit from behind in Colorado and the glass pressure cut my forehead and seventy five stitches later I figured it was time to hang up the skates.
Steph: Oh my gosh. I'm cringing at that, seventy five. Wow.
Darcy Tucker: Yeah it was. It was around Halloween too, so it was great for my kids. They wanted me to go as a unicorn because it looked like I had a horn coming out of my head. So it wasn't it wasn't the best look. Let's put it that way.
Ellen: Well, at least you had a silver lining about that. To start to wrap things up here, Darcy, you talked about playing baseball beforehand with your great grandfather. If there was another sport that you were to play professionally, what would it have been?
Darcy Tucker: One hundred percent would have been baseball. I love baseball, I played baseball growing up as a kid. You know, if you ask some of my friends growing up, they thought I was a better baseball player than a hockey player, so I could have maybe done that as a career. Now, if we're talking about today, I think I'm the best golfer in the world. My son gets mad at me because I try to take all his money on the golf course and he says I'm not that good. So we'll have to figure this thing out as we're going through here, because golf is probably the only thing that we've been able to do for an extended period of time here during this situation that we're in. So we've been playing quite a bit and they just allow guests by course. So it's game on for me and him for the next couple weeks.
Ellen: Sounds like a lot of fun. And you're also channeling a little bit Michael Jordan with a baseball, money with golf. I'm sure a lot of people got to see that for the first time watching The Last Dance.
Darcy Tucker: I thoroughly enjoyed The Last Dance. You know, I had a perception of Michael Jordan in my mind about being one of the greatest athletes of all time. And then you watch that and there's just no doubt in your mind. It's just the craziest thing that he could turn a switch when somebody made him think a certain way. And I'd like to think that I had that switch, but I watched him and I realized I didn't have any switch. He had the switch nonstop. All somebody had to do was say, oh you weren't that good, Michael. Boom, it was game on.
Ellen: That's great. Love the fire and the passion. Well, thanks so much for coming on with us today, Darcy. We thoroughly enjoyed this conversation and hopefully we get to do it again sometime soon.
Darcy Tucker: Absolutely. Reach out at any time. I really enjoyed myself today guys. Enjoy your day.
Steph: That's retired NHLer Darcy Tucker. How fun was that? He was so great to talk to.
Ellen: He was so great to talk to. So much fun. And I think, what a great last interview for us for the month of June, considering we're taking next week off because of the Canada Day and Fourth of July holidays.
Steph: Thanks for listening to The GIST of It this week. If you like what you heard, tell all your friends and subscribe to The GIST of It on Apple podcast, Spotify, Google play or Stitcher. And while you're there, please rate us five stars and leave a review.
Ellen: And in case you missed it, we also have a free twice weekly newsletter where every Monday and Thursday morning we give you the gist of what's going on in the sports world. If you haven't yet, subscribe at thegistsports.com. If you want to get in touch with us, e-mail us at pod@thegistsports.com and we'll do our best to get back to you or DM us on Instagram @thegistnews.ca or @thegistusa. I'm Ellen Hyslop.
Steph: And I'm Steph Rotz.
Ellen: And this has been The GIST of It. Enjoy your long weekend next week. And we can't wait to catch you again on July eighth.
🎾

⚾

🏀

🏒

⛳

🏉

A gong show

June 15, 2020
SHAUN BOTTERILL/GETTY IMAGES
The GIST: The NBA season isn't the only one in doubt. Due to COVID-19, the tennis season is hanging on by a thread, while the MLB situation is the literal definition of a gong show. The WNBA and NHL are looking good, though...well, kind of.
WTA & ATP: The good news is that the US Open will not move from its forever home in NYC to Florida as previously reported. The bad news is that the tournament might not happen at all. The US Tennis Association (USTA), which hosts the tournament, is currently considering three options, one of which is canceling the event altogether. Say it ain't so.
Another option includes holding the event with a ton of previously announced restrictions, even though many top players have said they will opt out if the restrictions are enforced.
The USTA stands to lose a lot of money regardless of what they decide to do, as the event doesn't have cancelation insurance. Rookie mistake.
MLB: Take a deep breath (or have a strong drink) before getting into this one. Quick refresher: the MLB and MLB Players Association (MLBPA) can't agree on the season restart. They've been punting proposals back and forth to no avail, mostly because the players want their full earned salary, while the MLB wants to pay them on a sliding scale.
On Saturday, the MLBPA rejected the MLB's latest offer, and now they're asking the MLB to just order them back to work for however many games the league wants (which might work out to around 50). Sorry, what TF?
While this seems very counterproductive to what the players have been fighting for, it might actually make sense. Here's why: if the players are ordered back to work, they can then file a grievance against the league for their equivalent salaries and monetary damages...which means the players could end up with more money than they asked for. Cheeky.
WNBA: The WNBA is also still negotiating their season restart, but it looks like the league wants to pay players their full salaries (up from the 60% they initially proposed) for 22 games (the 2020 regular season was set to be 36 games). The girls are getting paid!
This is great news, especially in light of what's happening in the MLB. WNBA players voted on this proposal over the weekend and results should be announced today. If the proposal's approved, we'll have basketball back on July 24th. Fingers (and toes and eyes) crossed!
NHL: Don't look now, but it looks like Las Vegas is going to be one of the two hub cities hosting the NHL's super weird postseason. Cue: "Waking Up in Vegas." The league has also decided that training camps will begin July 10th. So soon!
The NHL hasn't decided, however, what they're going to do if a player, coach or other essential team staff gets COVID-19 during the playoffs. This weekend, a Boston Bruin tested positive for the virus, so the league better make some quick decisions.
Everything else: The PGA returned this weekend, with Daniel Berger winning the Charles Schwab Challenge after going to a playoff with Collin Morikawa. The tournament was played without fans, which was a little strange without the polite golf claps, but still — live sports!
And New Zealand hosted their nation's first Super Rugby match since March, with over 20,000 fans (!!!) in attendance after the country declared themselves virus-free last week. See, this is the reward you get for wearing a mask and washing your hands!
🏀

🏒

⚽

⛳

It's all comin' back to me now

June 08, 2020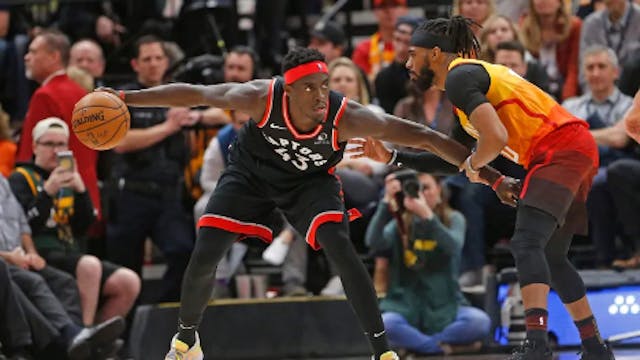 RICK BOWMER/AP
The GIST: If you made plans for the summer (audacious move), cancel them now. With the NBA finally making their return-to-play Facebook official, our summer lineup is set.
When will the NBA return?: Thanks to the NBA players association approving the NBA's restart plan, Friday, July 31st is the magic date. The final schedule is still TBD, but 22 of the league's 30 teams will take part in the restart.
To prep for the big day (TBH, not that different from a wedding day), one-week training camps will begin on June 30th at each team's home facility before everyone travels to Disney World on July 7th.

Then the 22 teams will play eight "seeding games," with postseason entry determined by winning percentage and tiebreakers. Let the 53-day countdown begin!
Any WNBA news?: Rumor has it they're hoping for a July 24th start date. The league has apparently proposed a shortened regular season with just 22 games (instead of 36), which would all likely take place in Florida (although Vegas is still an option).
Now it's up to the players union to decide if the proposal is financially and logistically feasible. Keep your ears to the ground.
What about the NHL?: They're gunning for a late July or early August start date, and to help make that possible, the league is transitioning to Phase 2 of their Return To Play plan today. This phase will allow players to return to their home facility and take part in voluntary on- and off-ice practices in groups of up to six. A stride in the right direction.
Phase 3 of the plan involves opening training camps and Phase 4 includes finishing the regular season, a seeding tournament and ensuring the Stanley Cup Playoffs go off without a hitch.

Speaking of hitches, there are two: the league and the players association still have to figure out roster sizes and pick two "hub" cities.
What else can I watch this summer?: Lots of soccer. The NWSL's month-long return-to-play tournament, the Challenge Cup, starts on June 27th in Salt Lake City, Utah. And players are praising their league for consulting with players who are also mothers to learn how to best accommodate their children while the teams live in nearby hotels. About it.
But much to the chagrin of the league, her team and her coach, there is one key player who won't be participating: superstar Megan Rapinoe. All the power to her.
Meanwhile, the MLS is looking at an early July start date, Spain's La Liga begins this Thursday and the English Premier League starts next Wednesday. The PGA Tour also returns Thursday with the Charles Schwab Challenge.
🏒

⚾

🏀

🏈

Guess who's (maybe) back, (maybe) back again?

May 28, 2020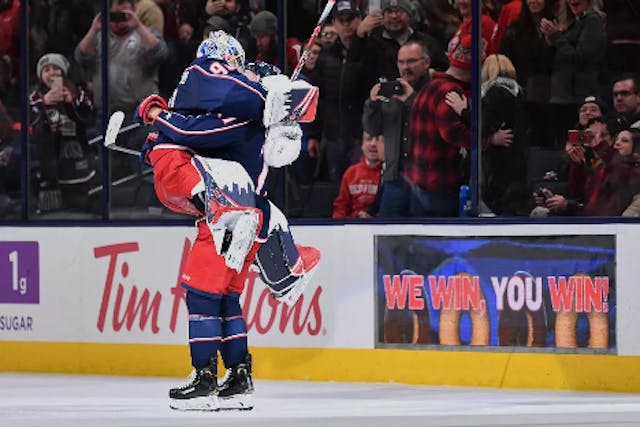 JAMIE SABAU/NHLI VIA GETTY IMAGES
The GIST: The NHL is the first pro league in North America to give us hope a real, detailed plan for returning to play. Meanwhile, the MLB is disrespecting its players, the NFL is wearing rose-colored glasses and the NBA is stringing us along. Does this situation remind you of a rom-com or what?
LOL it does. So, what's the NHL's plan?: Basically exactly what we reported on Monday (we're so ahead of the times!). On Tuesday, NHL commissioner Gary Bettman announced that the regular season is over and 24 teams will play in an unusual Stanley Cup playoff scenario. No word on when (or if) it will start, but the league has promised thorough safety and testing measures when it does.
Bettman also confirmed the league will use two hub cities (one for each conference) with seven US cities and three Canadian cities in contention to host. Due to international travel restrictions, NHL deputy commissioner Bill Daly all but confirmed they'll likely play in the US, but that hasn't stopped the Alberta government from trying to host in Edmonton. Shoot your shot!
Any other NHL news?: With the regular season officially over, the end-of-season awards can be decided! The Art Ross Trophy, which is won by the player with the most points (one point for each goal and assist), will go to Edmonton Oiler Leon Draisaitl (pronounced DRY-SIGH-TULL), after he put up 110 points in just 71 games. Impressive.
New (again) dad Alexander Ovechkin of the Washington Capitals and Boston Bruin David Pastrnak will share the Maurice "Rocket" Richard Trophy for most goals after they each tallied 48.

And the Boston Bruins are the Presidents' Trophy winners after "finishing the season" (quotes because did they really though?) with the most points (two points for a win, one point for an overtime loss).
So what's up with the MLB?: On Tuesday, they submitted their official return-to-play proposal to the MLB Players Association (MLBPA), and the MLBPA is having none of it. The MLB proposed some pretty drastic cost-cutting measures that would dramatically decrease players' salaries.
Sure, these guys already make a ton of money and we get that everyone has to make some sacrifices nowadays, but the league may have taken this one too far. They're suggesting a paycut of anywhere between 47 and 77 percent to players' salaries, depending on their original salary amount.
Where's the NBA at?: Let's pop them under the TBD column. There was talk that the Disney World plan could be finalized during tomorrow's weekly Board of Governors meeting, but it's looking like we might need to wait a little longer for confirmation. And there are new reports that play could start up in late July, but no one's confirming anything.
NBA commissioner Adam Silver said he'd have an answer for us by June 1st, so be sure to check in with us again on Monday.
Any other comeback plans?: The NFL still has time before September kickoff, but they're planning on having fans in the stands by then. Uh, we'll see how that one goes. The WNBA has finalized their rosters, the CFL has given the go-ahead for all teams to open practice facilities, and MLS is letting their players practice again...but only if they want.