NWSL: Several groups interested in expansion team
May 16, 2022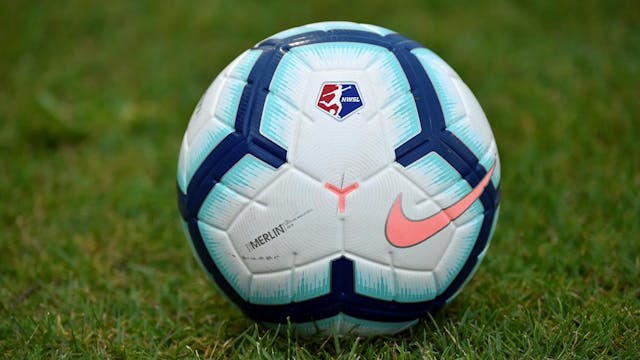 SOURCE: RANDY LITZINGER/ICON SPORTSWIRE VIA GETTY IMAGES
The GIST: After minting two shiny new clubs this season — Angel City FC and San Diego Wave FC — the NWSL may soon add even more to the party. According to a Friday report, seven groups are interested in starting an NWSL expansion team, including several MLS ownership groups. Sound the alarm: women's sports are taking over, baby.
The details: The owners of five MLS teams — Atlanta United FC, Austin FC, FC Cincinnati, Real Salt Lake and Toronto FC — reportedly want in. Outside of the men's league, one party in Columbus and one in the Bay Area are also interested. That said, should an NWSL team land in those markets, they'd plan to play at the local MLS stadium.
The next NWSL club will likely launch in 2024, but a 2023 newcomer isn't completely out of the question. Let the battle begin.
The context: The ownership groups of three current NWSL teams — the Portland Thorns FC, Houston Dash and Orlando Pride — also own the MLS team in their respective city. At all three, the women's and men's teams share stadiums and, sometimes, sponsors — TikTok, for example, is the sleeve sponsor of both the Thorns and MLS' Portland Timbers.
Ex–Real Salt Lake owner Dell Loy Hansen also owned the NWSL's Utah Royals FC, but was forced to sell the teams in 2020 following his racist remarks. The Royals relocated in 2021, becoming the Kansas City Current. RSL's new owners, though, are considering returning the team to the Beehive State.
Zooming out: On the international stage in recent history, women's soccer in the U.S. and Canada has arguably been more relevant than men's, and the NWSL is capitalizing and building on that success. The league is picking up major sponsors and its two newest teams are scoring attendance and ratings wins, equaling and sometimes outperforming MLS.
An NWSL team investment could provide owners serious bang for their buck. The league's expansion fee was $5 million in 2020, while MLS charged $300 million in 2019. Talk about a value buy.