Serena Williams' retirement announcement spurs engagement
August 12, 2022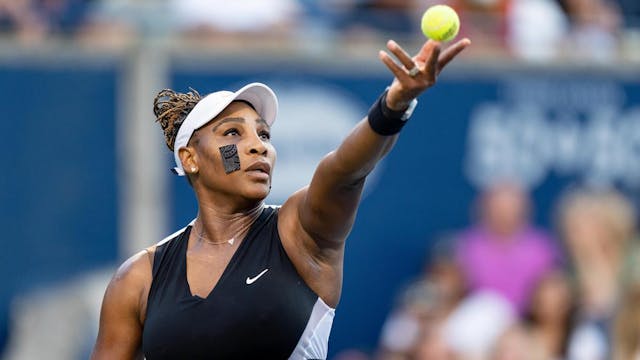 SOURCE: JULIAN AVRAM/ICON SPORTSWIRE VIA GETTY IMAGES
Serena Williams may be fast approaching the end of her career, but she's still hitting aces. The GOAT's retirement announcement on Tuesday drew a flurry of online traffic, proving yet again the lasting power of the tennis icon.
16.5K: The number of tickets the U.S. Open sold on the day Williams' Vogue article went live. A whopping 13K of those were grabbed in the six hours after the news broke, solidly outpacing the 3.2K norm the tournament sold the day before.
4.5K: The amount of opening night seats purchased on Tuesday for the August Grand Slam. While the schedule won't be set until August 25th — four days before the first serve — the NY crowd is betting the six-time U.S. Open champ will play at Arthur Ashe Stadium on Day 1.
198 million: The social media impressions Williams' Tuesday announcement generated in one day. Her retirement news also translated into over 25K tweets in 24 hours. Game, set, match.