Serena Williams trading card sells for record $266K
May 25, 2022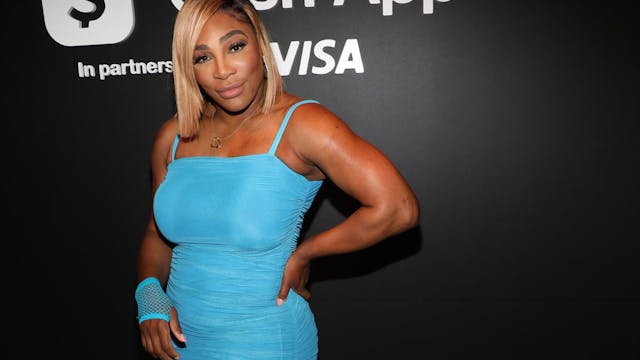 SOURCE: AARON DAVIDSON/GETTY IMAGES FOR CASH APP
The GIST: Serena Williams doesn't even have to play to break records. On Saturday, a signed NetPro trading card of the GOAT sold for $266K, the highest-ever amount paid for a trading card of a female athlete. The jaw-dropping sale demonstrates consumer demand for women's sports — and for trading cards.
The details: The sale of the 2003 collectible is just the latest in a string of recent splurges on Williams keepsakes. A 1999 SI For Kids rookie card of the 23-time Grand Slam champion sold in January for $117K — the previous record amount — while another trading card went for over $91K in March.
Before Serena Wililams trading cards started flying off shelves, it was soccer legend Mia Hamm who ruled the scene. Her rookie card sold for $34K just last year, besting the $16K a card featuring USWNT striker Alex Morgan fetched.
Zooming out: Though folks aren't yet spending the millions on female athletes' trading cards that they've dropped on men's, the recent sales reflect a rising trend in the sports memorabilia space. Last year, eBay said that interest in women's sports cards was climbing on its site — and that was before the winning $34K bid on Hamm's trading card.
The growth of women's sports is coinciding with the trading card boom. Tangible collectibles are still earning serious change, even under the bombardment of NFT drops.