Gaming Society: Betting on women
April 08, 2022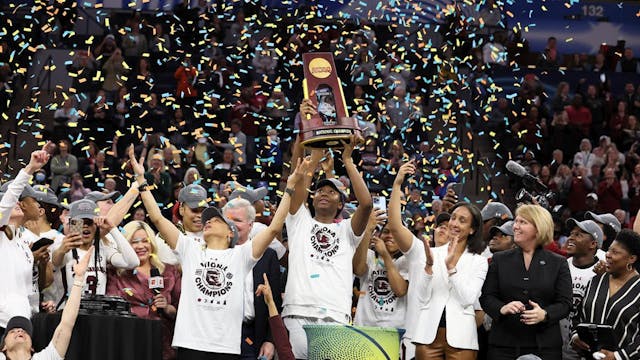 DAVID E. KLUTHO/SPORTS ILLUSTRATED VIA GETTY IMAGES
The GIST: Content and gaming platform Gaming Society — founded by NBA Hall of Famer Kevin Garnett and The Players' Tribune co-founder, Jaymee Messler — announced Wednesday that it raised $3.5 million in its latest fundraising round, which was co-led by venture fund Acies Investments and investment fund TLI Bedrock.
The details: Gaming Society is more than a platform to place bets. The company borrows from the Brits by incorporating editorial content, but focuses on the newness of American sports betting. The company provides educational material for prospective bettors, and intentionally includes women.
Money from this raise will go to Gaming Society's Bet on Women initiative,which focuses on bringing women's sports and female fans into the sports gaming fold, as well as to new hires, more athlete partnerships and expanded product offerings.
The business case: In an exclusive, Messler told The GIST the reasoning behind the startup's Bet on Women campaign: "If more than $100 million dollars were wagered on ping pong in the state of Colorado alone last year, there's no question that fans will bet on women's sports when given the opportunity."
As always, the proof is in the pudding. Sunday's women's March Madness championship game broke BetMGM's record for bets placed on any women's event. Furthermore, a study in July found that female bettors are underserved and overlooked.
Zooming out: Sports betting is still in its infancy in North America, providing the perfect opportunity to build a level playing field from the ground up, by engaging female fans and betting on women's sports. However, it's easier said than done.
As Messler told us, "women make up more than half of all sports fans, but represent less than a third of sports bettors. Women have an interest in betting, but the industry has been intimidating…."
The need for accessibility and transparency is clear…and not engaging female bettors or women's sports is simply leaving money on the table.