Trailblazer Venture Studio: Billie Jean King, Dodgers team up
April 22, 2022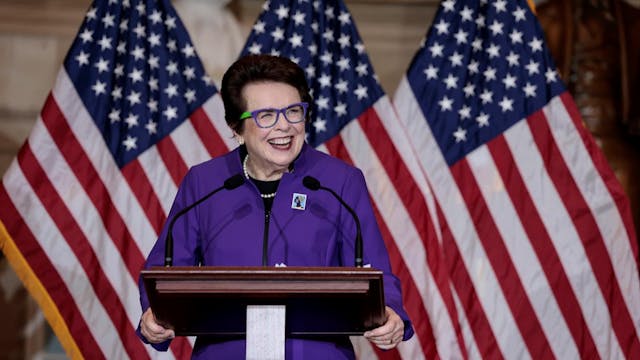 ANNA MONEYMAKER/GETTY IMAGES
The GIST: One of sports' most iconic trailblazers is ushering in the next generation. Billie Jean King Enterprises has joined forces with Elysian Park Ventures, R/GA Ventures and MLB's LA Dodgers to launch Trailblazer Venture Studio, an initiative to fund the growth of women's sports.
The details: The studio will provide funding to startups, ranging from $200K to $2 million per company. The six to eight businesses selected will then take part in a 12-week program which offers opportunities to collaborate with fellow entrepreneurs and sector-specific companies. Applications are due May 20th.
Trailblazer Venture Studio is open to startups in media and storytelling, health and fitness, training and performance, sponsorship and compensation, retail and commerce, fan experience, and esports and gaming.
The companies: The collaboration reunites the Dodgers and Elysian, the private investment arm of the baseball club, with R/GA. The three previously launched the LA Dodgers Accelerator in 2015 and the Global Sports Venture Studio in 2018. King's no newcomer, either — she's a minority owner of the Dodgers and part of the Elysian team.
Elysian has already invested in companies supporting women's sports. Among the group is DraftKings, where bettors can wager on women's sports events.
Zooming out: Trailblazer Venture Studio is a sizable commitment to women's sports, particularly for Elysian, as most of the funds will be coming from the private investment firm. It's a conscious choice from Elysian and the Dodgers to establish themselves as major players in the women's sports boom.
The studio's inclusion of media and storytelling startups is unique. While women's sports properties continue to earn investments, media coverage is a significant factor in achieving equality in sports. (Just another reason to share The GIST with your colleagues.)