Women's hockey: Iced out
April 13, 2022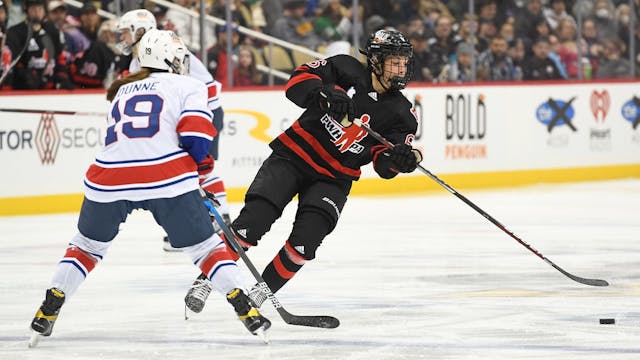 SOURCE: JUSTIN BERL/GETTY IMAGES
The GIST: As written in today's sports biz newsletter, a potential alliance between the PWHPA and the PHF (formerly NWHL) is officially off the table. On Monday, the PWHPA's executive board voted unanimously to end conversations about collaborating on a joint North American pro women's hockey league.
The reasons: The PWHPA has concerns about the PHF's operations and financial backing. Two of the league's six franchises — the Boston Pride and Metropolitan Riveters — are owned by PHF chairman John Boynton, who is also the chairman of Russian tech giant Yandex.
The context: The parties have had a tense relationship for years, with North America's top athletes opting out of the PHF since May 2019. The PWHPA has long advocated for a sustainable cross-border pro league that would allow the world's top players to be full-time athletes — something the PHF's pay structure doesn't guarantee.
Zooming out: The situation begs the question — who should make the next move to properly establish a North American pro women's hockey league? Arguably, the NHL.