FIFA: World Cup rights expansion
April 29, 2022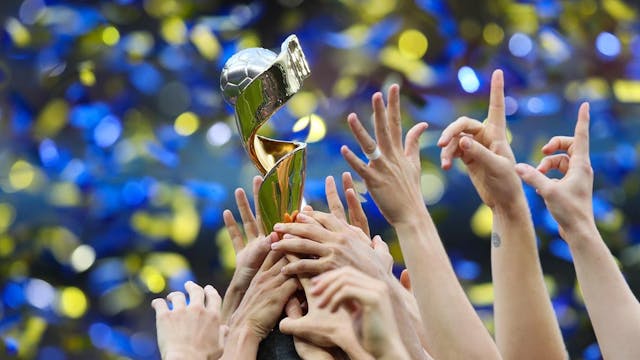 MARC ATKINS/GETTY IMAGES
The GIST: FIFA is gearing up to ink some new signings ahead of next year's expanded 32-team Women's World Cup. Yesterday, in an effort to line up new broadcast partners in several Asian countries, world soccer's governing body launched an invitation to tender (ITT).
The details: The organization is seeking broadcasters in 25 Asian countries, including the home of 2011 champs Japan and 2023 newcomers Philippines and Vietnam. Media companies have been formally invited to email FIFA with their interest.
The context: The ITT comes after FIFA updated its commercial sponsorship structure, separating women's and men's soccer properties. And expanding its media footprint will allow FIFA to make gains in the many lucrative Asian markets with growing women's soccer creds.
Zooming out: Striking more broadcast deals scores two key wins — increased ad inventory for FIFA and global exposure for brands. Considering 1.12 billion tuned into the 2019 World Cup, 2023 has the potential to be extremely valuable.