Serena Williams: First Lady of crypto
April 11, 2022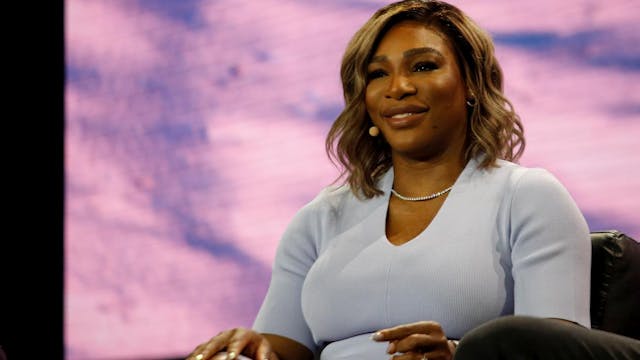 MARCO BELLO/GETTY IMAGES
The GIST: Tennis icon Serena Williams stopped by the Bitcoin 2022 conference in Miami on Thursday to announce her latest partnership — a global ambassador deal with Cash App. The move further expands her involvement in the world of digital currency.
The details: While the deal's specifics weren't disclosed, at the conference, Williams did share her reason for partnering with Cash App: she's aiming to make cryptocurrency more accessible for women and members of BIPOC communities.
This isn't Cash App's first deal with a female athlete. The payment service partnered with UConn WBB star Paige Bueckers in February to help launch the Paige Bueckers Foundation with an endowment of $100K in Bitcoin and $100K in cash.
Zooming out: Both Williams and Bueckers' partnerships are purpose-driven, and smart moves by Cash App since millennials and Gen Z's are more likely to support organizations that align with their values. But signing Williams takes Cash App to a whole new level.
Williams and husband Alexis Ohanian have been dubbed the First Couple of Blockchain. The GOAT is well known for her business savvy — her (thriving) $33 million investment portfolio focuses on supporting underrepresented founders, including a startup trying to increase crypto usage in Africa.
All to say, Williams adds legitimacy to cryptocurrency, an area in which only 16% of Americans have dabbled. That's especially helpful for Cash App–supported Bitcoin, the oldest (and therefore least shiny) cryptocurrency.