⚾
🏆
Sports Quick Hits: October 1st, 2021
October 01, 2021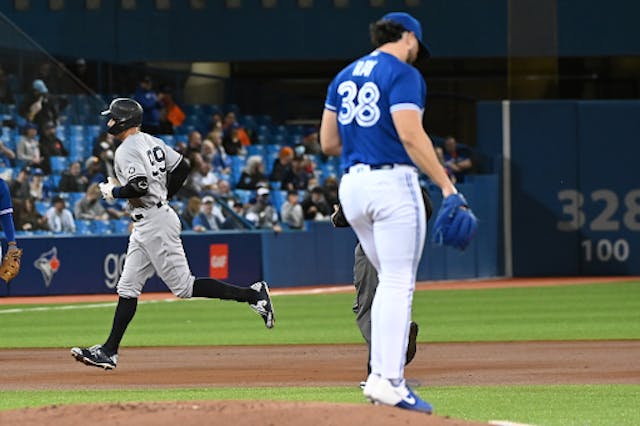 Source: CityNews Toronto/Twitter
⚾️MLB: The Toronto Blue Jays still have a at the postseason, but it's going to take a lot of luck to get there. With last night's 6–2 loss to the New York Yankees and the Boston Red Sox's 6–2 loss to the Baltimore Orioles, the Jays now sit one game behind Boston and Seattle in the second Wild Card spot, with three games — all against the lowly Orioles — to go.
😷COVID-19: The five percent of unvaccinated NBA players if they miss games due to non-compliance of local vaccine mandates. For example, New York City and San Francisco have banned unvaccinated people from attending (and playing in) indoor sporting events, meaning at least three teams' players are affected by the rule.
Meanwhile, the MLB has new postseason vaccine rules: no unvaccinated coaches will be allowed on the field during games. Good on them.
⚾

Toronto Blue Jays fight for one of the four remaining playoff spots

September 29, 2021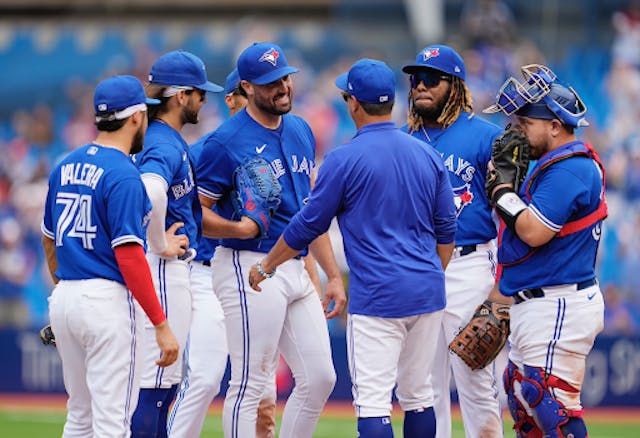 Source: Robbie Ray/Twitter
Wildin': Last night, the Jays began a homestand against the NY Yankees — who are currently in the first of two American League (AL) — and it wasn't pretty. They were downed 7–2 by the Yankees in front of over 28,000 fans at Rogers Centre. Must've been the Yankees' new .
They'll play again tonight and tomorrow, both at 7:07 p.m. ET, before starting their last series of the regular season against the lowly Baltimore Orioles on Friday.
Chillin': Meanwhile, six other teams have clinched their postseason berths. The National League's St. Louis Cardinals locked up the second and final NL spot with their 17th straight win, while in the AL, the Houston Astros are close to punching their postseason ticket.
⚽
⚾
🏒
Sports Quick Hits: September 24th, 2021
September 24, 2021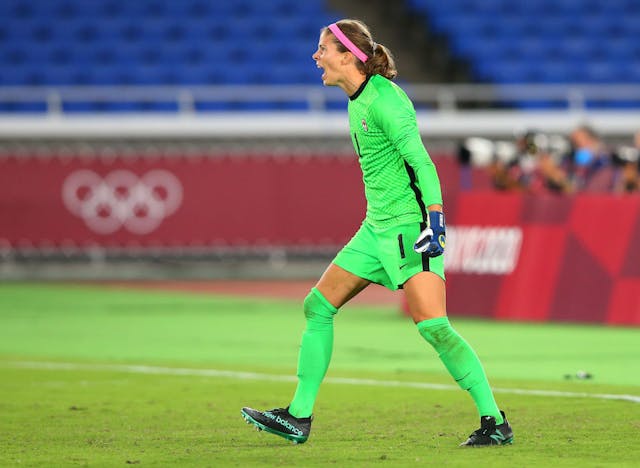 SOURCE: ALEX LIVESEY - FIFA/FIFA VIA GETTY IMAGES
⚽️Soccer: National treasure team goalkeeper and Tokyo Olympics gold medalist Steph Labbé became yet another superstar to about her mental health struggles at the Games. In an essay, she described how the journey took a serious toll on her mental and physical health (and the correlation between the two) and how she continues to work towards finding balance.
⚾️MLB: The Toronto Blue Jays series against the Tampa Bay Rays ended with a loss and a . Rays center fielder Kevin Kiermaier was intentionally hit with a retaliatory pitch by Jays pitcher Ryan Borucki () on Wednesday after Kiermaier with the Jays' game plan on it on Monday. Oops.
Luckily, the Jays won't face the Rays again this season, with only three remaining series against the Minnesota Twins — who they lost to 7–2 last night — the New York Yankees and the Baltimore Orioles.
🏒NHL: The drama continues in Buffalo. After suffering a herniated disk in March, Sabres star Jack Eichel has been at odds with the team — who have the final say — over how it should be treated. This week, Eichel unsurprisingly failed a physical that would have allowed him to start training camp, and the team subsequently stripped him of his captaincy. Spicy stuff.
🏀
⚾
🏒
Sports Quick Hits: September 22nd, 2021
September 22, 2021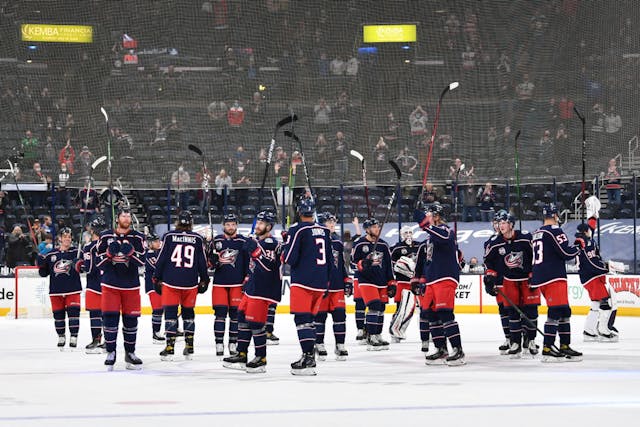 SOURCE: JAMIE SABAU/NHLI VIA GETTY IMAGES
🏒NHL: With hockey back to its normal mid-October start, training camps are beginning this week, but there's one player who wasn't invited. After his anti-vaccine comments, refusal to get vaccinated and speech at a recent PPC rally, the Columbus Blue Jackets have asked Zac Rinaldo .
With Rinaldo out, the Blue Jackets can now proudly boast a 100% vaccination rate among players. Boy bye.
⚾️MLB: With the regular season winding down, the discussion should be ramping up...but we think (and yes, we're biased) there's really only one valid option. Toronto Blue Jays slugger Vladimir Guerrero Jr. recorded another two hits in last night's 4–2 win over the Tampa Bay Rays, further
boosting his MVP-worthy season...and the Jays' playoffs hopes.
🏀NBA: Sports Illustrated released their yesterday, and three Toronto Raptors made the ranks. Pascal Siakam fell from No. 30 last year to No. 44, while Fred VanVleet jumped from No. 57 to No. 46 and OG Anunoby from No. 73 to No. 59.
And not that we care or anything, but Miami Heat newbie Kyle Lowry came in at No. 40 after hitting No. 28 when he was a Raptor. Not not saying he should have stayed.
🏉
⚾
🏈
Sports Quick Hits: September 20th, 2021
September 20, 2021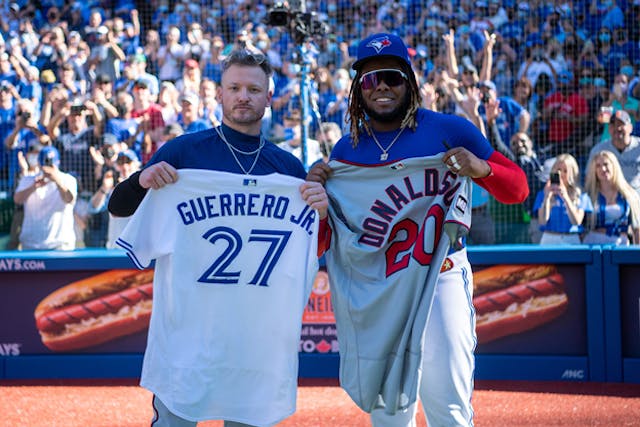 Source: Toronto Blue Jays/Twitter
⚾️MLB: After Toronto's 5–3 win yesterday, former Toronto Blue Jay and current Minnesota Twin Josh Donaldson and Jays slugger Vladimir Guerrero Jr. — who in batting average, home runs and hits — took pics and exchanged jerseys. .
🏈Football: Kristie Elliott became the in an NCAA football game on Saturday. The kicker — who had never watched a football game before taking up the sport in 2019 — scored two extra points in Simon Fraser University's loss.
FYI, SFU is the only Canadian school to play in the U.S. collegiate league, where they compete in Division II.
🏉Rugby 7s: The first half of a very short World Rugby Sevens Series took place in Vancouver this weekend, and Team Canada looked pretty solid. The women's team placed third behind the U.S. and U.K., and the men lost in the quarter-final. They'll for better results in the second leg, .