WNBA: No-fly list
March 02, 2022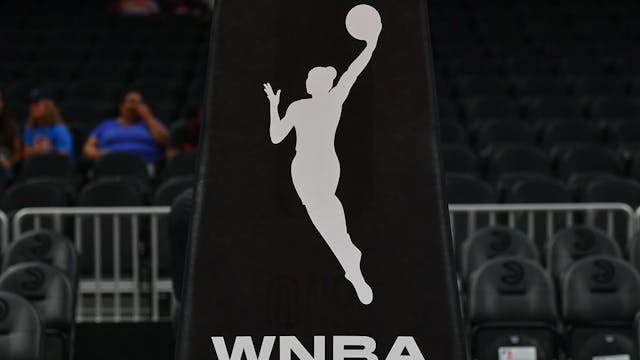 RICH VON BIBERSTEIN/ICON SPORTSWIRE VIA GETTY IMAGES
The GIST: The WNBA recently slapped a record-high $500K fine on the New York Liberty after players flew charter five times during the 2021 season, a violation of the league's collective bargaining agreement (CBA).
Liberty executive Oliver Weisberg was also removed from the WNBA's executive committee after the team exceeded the allowable compensation to players due to the flight perks. You can't make this stuff up.
The process: The punishment comes after commissioner Cathy Engelbert reportedly "cut a deal" with Liberty owner, Alibaba co-founder Joe Tsai. The initial fine was $1 million, with additional punishments like reneging all draft picks and even franchise termination being floated. Yeesh.
The issue of fairness: There's a reason taking charter flights is a transgression — it's considered a competitive advantage. Among other things, the current CBA is an attempt to maintain parity in a growing league.
At the same time, some argue that such rules may disincentivize owners from further investment, and consequently could stunt the growth of the league.
The whole incident highlights the clashing ideas of how to capitalize on the W's rapid rise.
The charter fight: Charter flights are an industry standard, but younger leagues tend to wait before splurging on travel. The pandemic, of course, made money tight for the WNBA. Profits dropped from $27.7 million in fiscal year 2019 to $11.1 million in fiscal year 2020 (2021 numbers are TBA).
For context, the MLS only expanded its charter flight use two years ago. Usage temporarily increased during the pandemic in both the MLS and the WNBA, but only due to safety concerns.
The opportunity for brands: The W's flight fiasco could be a favorable time for airlines to step in. According to SponsorPulse*, 29% of Americans who've recently purchased airline tickets are fans of the WNBA, presenting a valid sponsorship opportunity for the league and its players.
* Note: SponsorPulse is a launch partner of The GIST Sports Biz.