Google becomes first women's-only global partner with FIBA
August 31, 2022
Google is feeling the FIBA Women's Basketball World Cup (WBWC) fever.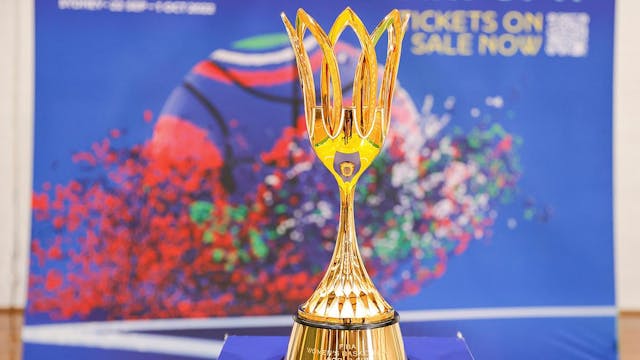 SOURCE: JENNY EVANS/GETTY IMAGES
The GIST: Google is feeling the FIBA Women's Basketball World Cup (WBWC) fever. The tech company partnered with the sport's governing body yesterday ahead of next month's tournament, becoming FIBA's first women's-only global sponsor in the process. A true slam dunk.
The details: The World Cup–centered deal runs until the end of the year, though both parties said they hope to renew the partnership in 2023. Google is now the presenting sponsor of the tourney's All-Star Five, and has plans to partner with individual players in the near future.
Plus, the brand also provided FIBA with a major broadcast assist. Google will collaborate with ESPN to broadcast six WBWC games live this year, the most U.S. airtime for the tournament.
Brands are quickly building a habit of leveraging their own influence to benefit women's sports — Ally did the same to bump this year's NWSL championship game to primetime.
The context: This agreement mirrors one aspect of the multiyear commitment Google and the WNBA inked a year ago. They launched the "25 for 25" initiative to bring 25 regular season games to ESPN networks for the league's 25th season.
Google became a WNBA Changemaker through the deal, serving as one of the league's top sponsors. The brand is also a presenting partner of the playoffs, and an associate partner of the All-Star Game and Commissioner's Cup broadcasts.
Zooming out: Partnering with FIBA is a natural extension of Google's support of the W — many league players regularly compete in the quadrennial event, as do the game's up-and-comers. As a result, increased investment in women's basketball should boost ROI for all of Google's partners in the sport. It's all about a healthy ecosystem.