PHF: New owners in Toronto
March 09, 2022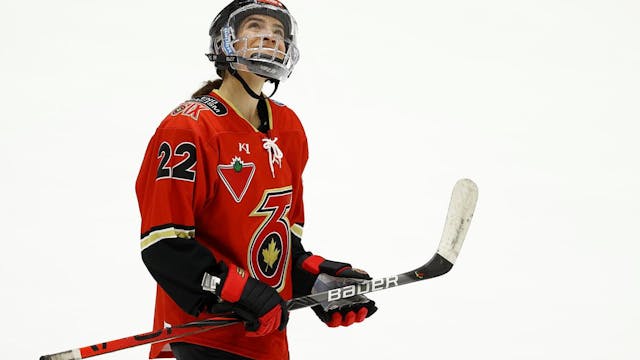 MADDIE MEYER/GETTY IMAGES
The GIST: The Toronto Six will soon be under new ownership. The PHF (formerly NWHL) announced Monday that the team was sold to a group of investors including two Canadian hockey icons — Angela James and Anthony Stewart. The Six will be the first PHF team under BIPOC–led ownership.
The dollars and cents: The franchise was reportedly sold for somewhere between $3 million and $5 million and reflects the PHF's financial growth in the wake of the federation's January commitment to invest $25 million directly into its players.
The Six sale comes amid the team's growing popularity in Canada. According to SponsorPulse, 1.44 million Canadians are excited about the first place team, and more than 400K would respond favorably to the team's sponsors.*
The buyers: James and Stewart are joined by Carnegie Initiative co-chair Bernice Carnegie and former NHL coach Ted Nolan. The team will announce the full list of investors once the sale closes.
The rivalry: The PHF is currently the only professional women's hockey league in North America, but that could change as soon as next year. The PWHPA is hoping to partner with the NHL in launching a rival league, causing some (more) friction between the two women's hockey organizations.
As covered in The GIST's sports newsletter on Friday, most of North America's best hockey players don't play in the PHF. Those players opted out in 2019 and instead formed the PWHPA to fight for a sustainable, cross-border league.
Zooming out: The Six sale poses a fascinating question about the eventual valuation of franchises in the PWHPA's league. The star power and financial backing could see it quickly overtake the PHF in status and popularity.
Either way, the sale, recent investments and Olympic viewership demonstrate a growing appetite for women's hockey. That's good news for female hockey players, who may soon have more chances to earn their living in the sport than ever before.