Women's soccer: USA, Mexico teaming up
May 25, 2022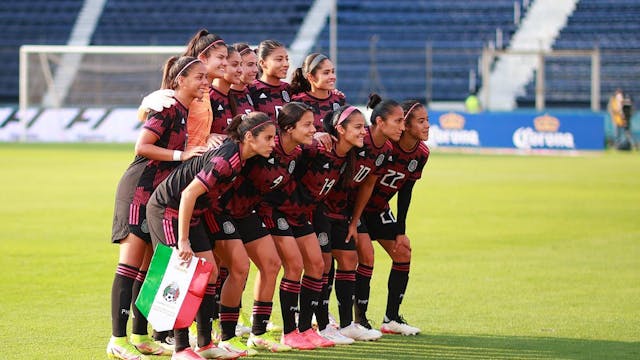 SOURCE: HECTOR VIVAS/GETTY IMAGES
The GIST: The U.S. and Mexico have teamed up to grow women's soccer. On Monday, the Mexican Football Federation (FMF) announced plans to ramp up marketing efforts for its women's national team (WNT) stateside, while on Tuesday, NWSL club Angel City FC inked a first-of-its-kind partnership with Mexican club Tigres Femenil. ¡Volemos!
The details: The FMF renewed its deal with U.S.-based agency Soccer United Marketing (SUM) this week, extending the 19-year relationship through 2028. SUM will help the FMF launch and promote a U.S. tour for Mexico's WNT, similar to the MNT's annual MexTour. Sponsors of the tour include Adidas and P&G.
Meanwhile, Angel City and Tigres will pool resources on and off the pitch. The clubs will exchange ideas about soccer, business practices and community outreach. At the center of the partnership? Two friendlies: one in LA in August, and one next season in Monterrey, Mexico.
The context: FMF and SUM have historically collaborated on U.S.-based events, which are very lucrative for the federation — the MexTour generates over a third of its annual revenue. The tours have attracted 4.4 million spectators across its 98 games since 2003, helping the FMF amass 60 million fans in the U.S.
Zooming out: With Americans backing women's soccer by tuning in and supporting athletes, playing games north of the border lets the FMF take advantage of an existing women's soccer–obsessed audience.
The Angel City–Tigres deal embodies a spirit of collaboration in growing the game globally. It also deepens the NWSL club's mission to invite SoCal's Mexican communities under the Sol Rosa. It's officially time to be a good neighbor.