Allyson Felix & Michelle Wie West pursue business ventures with Nike
June 01, 2022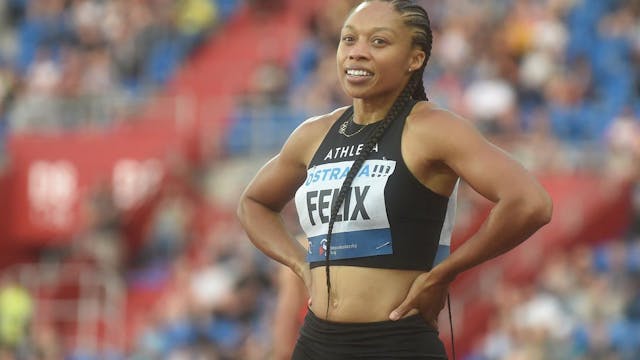 SOURCE: MICHAL CIZEK/AFP VIA GETTY IMAGES
The GIST: While track and field star Allyson Felix and golf great Michelle Wie West are nearing the end of their competitive careers, their work impacting sports is just getting started.
Last week, Felix's Saysh shoe brand, designed by and for women, struck a deal with apparel retailer Kith, and Wie West restructured her partnership with Nike. The commonality? Both moves will create a more inclusive sports landscape for women.
The details: Saysh's deal means three versions of the Saysh One lifestyle sneaker will be stocked at Kith's flagship stores in New York and Miami — the first-ever appearance of the 2021–launched brand in a brick-and-mortar retailer.
As for Wie West, she agreed to a new deal with Nike after announcing her 2023 retirement. The five-year partnership will see Wie West work as an Athlete Collaborator in the design process and join the brand's Think Tank to grow women's sports.
Zooming out: It's common for iconic female athletes' popularity to continue — or skyrocket — in retirement. For example, Lisa Leslie's NFT on NBA Top Shot is one of the most in-demand for WNBA players, despite retiring over a decade ago. These former athletes, then, have the means to financially back women, improving the women's sports ecosystem and making cold hard cash in the process.