Parity, HEARTLENT Group partner on NFT collection in support of WNBPA, Rock the Vote
July 25, 2022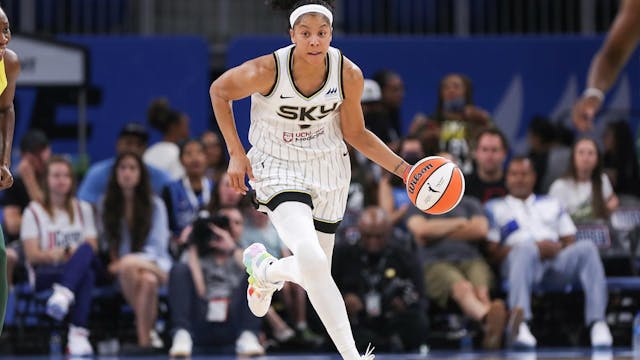 SOURCE: MELISSA TAMEZ/ICON SPORTSWIRE VIA GETTY IMAGES
The GIST: Everyone's getting in on tomorrow's WNBA Commissioner's Cup action, including Parity and HEARTLENT Group. On Friday, the duo announced that they've partnered on the 2022 Hoopers United Commissioner's Cup NFT collection to benefit the WNBA's Players Association (WNBPA) and Rock the Vote. Digital collectibles aren't leaving the chat just yet.
The details: Hoopers United, the WNBPA's mission-based digital collectible initiative, minted over 40 NFTs featuring players from the two teams still standing in the tournament — the Chicago Sky and the Las Vegas Aces. Collectors can acquire the tokens on the Parity NFT Marketplace starting today.
The move deepens the WNBPA's relationship with influencer marketing platform Parity. The parties inked a multiyear partnership last August in an effort to connect WNBA players with commercial partners. Task = completed.
Zooming out: The two-year-old Commissioner's Cup isn't only reaping rewards for the W, which locked in sponsors like U.S. Bank by expanding inventory. Players are also making bank through independent activations like NFTs. Signs of a healthy ecosystem.