2022 WNBA regular season viewership reaches 14-year high
August 19, 2022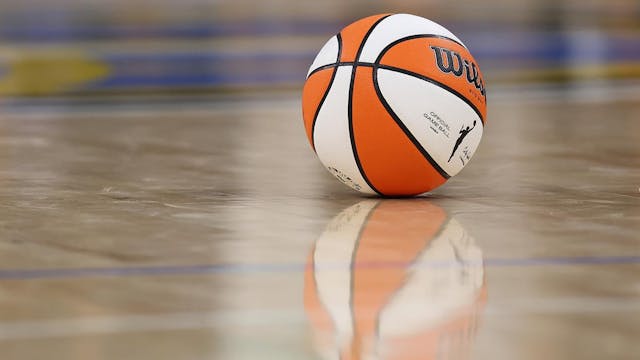 SOURCE: MICHAEL REAVES/GETTY IMAGES
The GIST: The WNBA is putting up numbers. On Wednesday, the league announced that the 2022 regular season was its most-watched in 14 years and audience engagement increased across multiple channels. Call that a media triple-double.
The details: Average viewership across ESPN's networks and CBS hit 379K this year, marking a 16% increase from last season, while WNBA League Pass saw a 10% bump in subscribers. W content is hitting on socials, too — it enjoyed an all-time high 186 million views across its platforms, up 36% from 2021.
The W's website also saw increased traffic. It had 9.2 million total visits, an improvement of 79% year-over-year (YoY), plus 5.4 million unique visits — nearly double the 2021 figure. The site also hit 23.8 million page views, an 83% increase from last season.
The comparison: The WNBA is keeping pace with the NHL and MLS, two leagues that boast similarly-sized TV audiences. The NHL averaged 460K viewers per game during the 2021–22 season, up 18% from the year before. MLS, meanwhile, averaged 285K viewers in 2021 for an 11% increase YoY.
Zooming out: This season of growth only bolsters the W's case ahead of two massive opportunities to assign market value — expansion and a new media rights deal. The league is aiming to beat a reported $15–20 million entry fee for each new team, and eyeing a broadcast agreement worth $100 million annually. Shooting its shot.