Atlanta Dream: A Microsoft-ware upgrade
April 08, 2022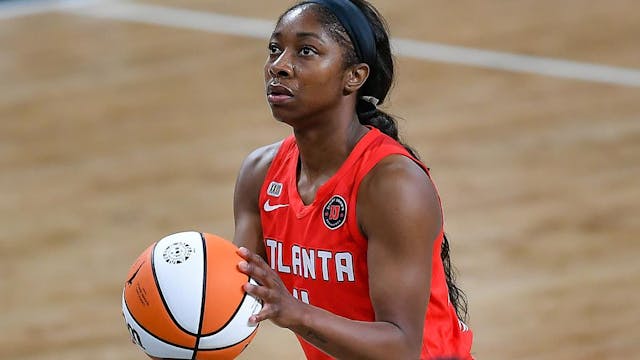 CHRIS MARION/NBAE VIA GETTY IMAGES
The GIST: The WNBA's Atlanta Dream has a new jersey patch sponsor — tech giant Microsoft. The parties announced a multiyear deal Wednesday, which will include a host of Microsoft services (most notably, Azure) at the franchise's disposal for free. Talk about a dream deal.
The details: Access to Azure — Microsoft's cloud-based, customized, sports analytics solution — is a BFD, and will allow the Dream to make better, faster and more data-driven decisions. A literal game-changer.
The partnership also includes launching STEM education initiatives for Atlanta youth.
Microsoft is no stranger to partnering with sports organizations, but its deal with the Dream is one of its first in women's sports. The tech company previously partnered with the NWSL's OL Reign in 2017.
Zooming out: Data is a well-established men's sports norm, but Microsoft's investment will help bridge the analytics gender gap. Microsoft isn't alone, either — most recently, Genius Sports provided a data library for ESPN to use during both the men's and women's March Madness broadcasts.