NCAA: What's next?
April 04, 2022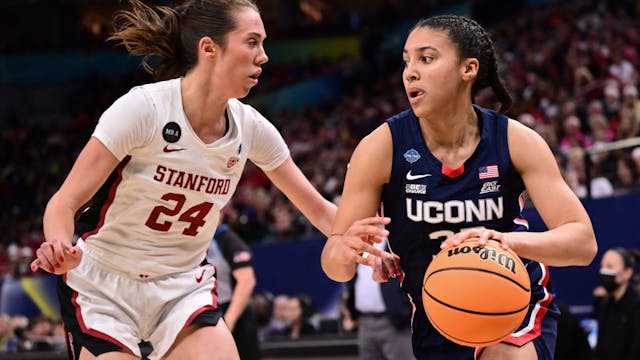 BEN SOLOMON/NCAA PHOTOS VIA GETTY IMAGES
The GIST: With more brand support and viewership than ever before, women's basketball (WBB) might be the NCAA's hottest growing property. But, though the NCAA made some much-needed progress toward gender equity in this year's March Madness, president Mark Emmert was noncommittal on what's next — particularly regarding revenue distribution.
The details: Emmert said Thursday that the NCAA had "preliminary discussions" about a new broadcast partnership for the women's tournament, as the current contract with ESPN — a bundle with 28 other collegiate championships — expires in 2024. Negotiating a standalone deal would allow a first crack at (finally) properly valuing the tournament, but would also open up a different can of worms — how to distribute the broadcast money.
The NCAA's current distribution structure allows conferences to receive hundreds of thousands of dollars per March Madness game their men play — funds which are then redistributed to member schools as their agreements dictate. There is no matching setup for WBB, and Emmert offered nothing concrete to fix it.
A well-negotiated broadcast deal will be key. WBB annual rights could be worth between $81 million and $112 million on their own, making a solid case for WBB schools to receive tourney money, too.
Zooming out: While the future media deal is a focal point, the NCAA's failure to commit to equitable distribution in advance defeats its purpose.
That's why three U.S. congresswomen are taking action. After criticizing the NCAA last month, the trio introduced legislation Thursday to evaluate gender equity in the organization.
Equal investment in women and men generates vital revenue streams for all. For example, sponsors of the Matildas — Australia's women's soccer team — came to the governing body's aid during the financial crisis brought on by the pandemic.