WNBA: Let the games begin
April 11, 2022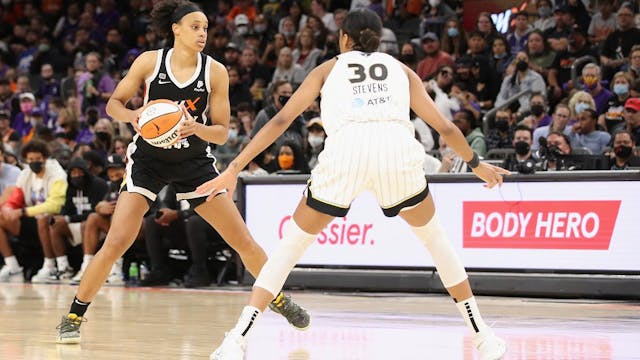 CHRISTIAN PETERSEN/GETTY IMAGES
The GIST: If you still have women's basketball (WBB) fever after March Madness, ESPN has you covered. The ESPN Fantasy Women's Basketball game is officially live — just in time for tonight's WNBA draft, which airs at 7 p.m. ET on the network's main channel. Finally, the increased coverage the W deserves.
The details: ESPN landed State Farm as the fantasy contest's presenting partner late last week. The deal is part of the network's strategy to add more sports marketing opportunities to its platforms, outside of advertising in and around the sporting events themselves.
ESPN's not the only one doubling down on its relationship with the W. State Farm signed a multiyear deal with the league in 2013, when it became the presenting sponsor of the draft. Like a good neighbor, State Farm's always been there.
Zooming out: Increasing content and brand opportunities goes hand in hand with the W's growing audience. It also reflects the changing habits of sports fans. Lisa Valentino, EVP at Disney Advertising, said that 76% of fans "engaged in at least one digital activity while watching games."
ESPN is embracing the fact that fans will be on their phones while watching the draft. Tonight's plans include an Instagram takeover by projected top picks — a perfect venue for engagement in our books.