Canada's Brooke Henderson wins ShopRite LPGA Classic
June 13, 2022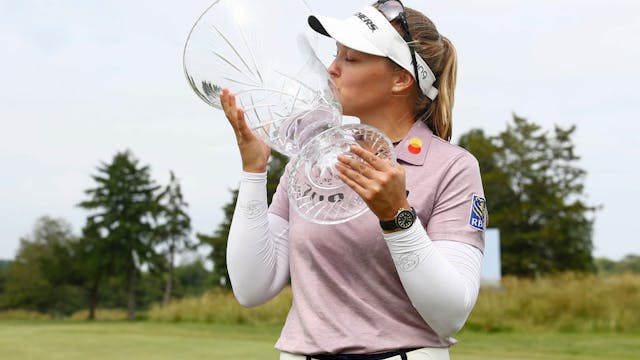 SOURCE: OMAR RAWLINGS/GETTY IMAGES
The GIST: Brooke Henderson is back on top, winning the Shoprite LPGA Classic yesterday — exactly six years after winning her first LPGA major title. And with her $262,500 winner's check, Henderson has now earned over $9 million in career earnings. She works hard for the money.
How it happened: After charging back from a four-stroke deficit, her one-hole playoff win over American Lindsey Weaver-Wright was the culmination of months of trial and error — Henderson had to change her driver club due to a rule change and had to switch up her putting grip to strengthen her overall game. We weren't kidding about that hard work.
What's next: With her 11th career LPGA title — and first since last April — under her belt, Henderson will be preparing for the Women's PGA Championship later this month. Do we hear a 12th?