This week in sports.
January 25, 2021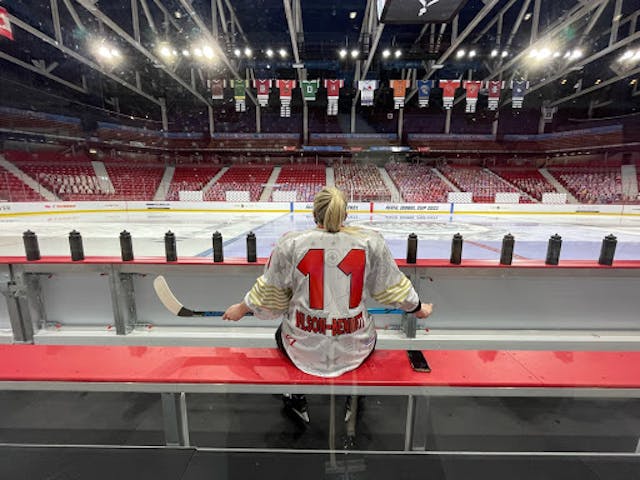 Source: Toronto Six/Twitter
🏒NWHL: As you most definitely read in , the NWHL's super-condensed two-week season in the "" began on Saturday, with the league's first-ever Canadian team debut.
The Toronto Six had a tough start to the season, losing Saturday's game 3–0 to the 2018 Isobel Cup–winning Metropolitan Riveters and yesterday's game 6–5, in a shootout to the reigning champs, the Minnesota Whitecaps. Game three is tomorrow at 8:30 p.m. ET, against the Boston Pride.
🏀NBA: The Toronto Raptors we know and love are clawing their way back to us. After a rocky (read: awful) start to the season, the Raps have won five of their last six games, including yesterday's 107–102 game against the Indiana Pacers, and guys from the 2019 championship-winning roster, like Fred VanVleet, OG Anunoby and Norm Powell, are putting up big numbers.
That said, the Raps are still boasting a 7-9 record and fan favorites Pascal Siakam and Kyle Lowry are out with injuries. We're cautiously optimistic...for now.
⚽️Football (the European kind): The 's Manchester City may have forgotten which sport they're playing. Last weekend's 7–0 win over Aston Villa and yesterday's 7–1 win over Brighton & Hove Albion look more like football scores of the NFL variety.