All-Canadian Division May Be in the Works for Upcoming NHL Season
November 05, 2020
With COVID travel restrictions, the NHL's divisions might look different next season.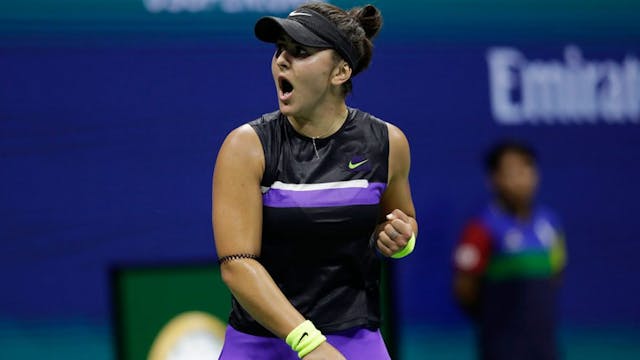 🏒Hockey: Back to the NHL for a quick sec. There's a very interesting idea floating around for the new season. With the border to the U.S. still closed and COVID-19 showing no signs of slowing down in either country, the league may consider temporarily realigning their divisions to create an all-Canadian division.
The seven Canadian teams could play out of their home arenas, though the "hub city" idea may also be an option. Six of the seven teams made the playoffs this year, so this division would be full of amazing rivalries and hockey. So here for it.
🎾Tennis: Our Canadian women have been so impressive on the tennis courts lately, and the country's biggest star will be back to join them soon. After missing all of 2020, Bianca Andreescu announced she'll return to action at the Australian Open in January. Freaking finally!
Andreescu, whose last win was the 2019 U.S. Open, has been sidelined with a knee injury since December 2019, but alluded to some other reasons behind her extended leave in yesterday's announcement. Whatever it was, we're glad to see her better and ready to compete.
Oh, and our men aren't doing so bad either. World No. 17 Milos Raonic (pronounced MEE-LOSH RAU-NITCH) is through to the Round of 16 at the Paris Masters after defeating Pierre-Hugues Herbert in front of Herbert's home crowd (ouch). Raonic is facing American Marcos Giron this morning. Grab a café au lait and a pain au chocolat and follow the action here. Bonne chance, Milos!