Inside the major wins from Lee, Osaka, and Thiem
September 14, 2020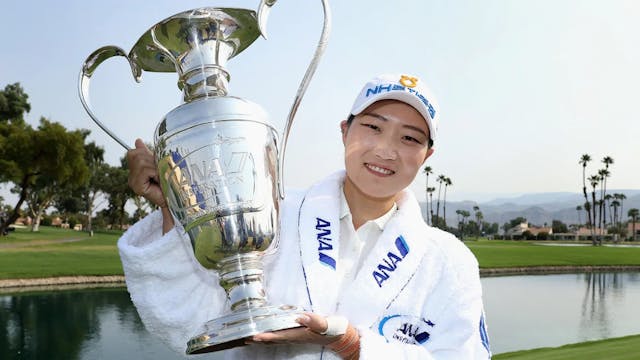 SOURCE: GOLF CHANNEL VIA GETTY IMAGES
The GIST: On top of all of the big league fun, two major tournaments in golf and tennis also finished up this weekend, giving us three new major winner winner chicken dinners.
Golf: The ANA Inspiration is our favorite major on the LPGA schedule, based solely on the fact that the winner has to jump into a pond after their round. This year, South Korea's Mirim Lee continued the tradition, along with her belly-flopping caddie.
Lee came from behind to force a three-way playoff between her, American Nelly Korda and Canadian Brooke Henderson before ultimately winning with a 15 under par score.
Not only did Lee win a cool $465,000 (which is nowhere close to the men's $15 million check from last week...ugh), she also took home the brand-new champions' robe. Let's be real, bathrobes are better than green jackets anyway.
Tennis: After two glorious weeks, the U.S. Open ended with two finals for the ages. On Saturday, Naomi Osaka earned her second U.S. Open and third career Grand Slam with a win over Victoria Azarenka. We loved watching Osaka win, but we loved watching her rally call for social justice even more.
On the men's side, on-court rivals and off-court besties Dominic Thiem (pronounced TEEM) and Alexander Zverev (pronounced SVAIR-EV) took it to a full five sets in yesterday's final. Thiem rallied from two sets down and intense muscle cramping to win the championship in a fifth set tiebreaker, marking his first-ever Grand Slam.