The Toronto Blue Jays are close to securing a spot in the MLB playoffs
September 24, 2020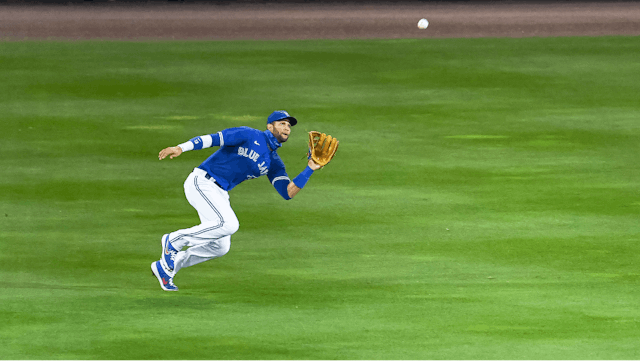 TORONTO BLUE JAYS/TWITTER
The GIST: Things might be a little dicey in Canada right now (darn you to H-E-double-hockey-sticks, COVID-19) but at least we have sports to look forward to, eh?
Baseball: The Toronto Blue Jays are oh so close to clinching an unlikely spot in the MLB playoffs. The Jays have just four games left over the next four days to nab the playoff berth, and if they play like they did last night, they should be just fine.
They notched an incredible 14–1 win against the New York Yankees, and another win tonight to finish the series would help them solidify their Wild Card spot. Game starts at 6:30 p.m. ET.
Tennis: The Bianca news is no bueno, we'll admit, but at least it leaves the spotlight open for a few other Canuck phenoms. After a recent resurgence, former World No. 5 Eugenie Bouchard will be looking to make it past the first round of the French Open for the first time since 2017, and 18-year-old Leylah Annie Fernandez is hoping to advance in just her third career Grand Slam.