Naomi Osaka: A cryptocurrency serve
March 23, 2022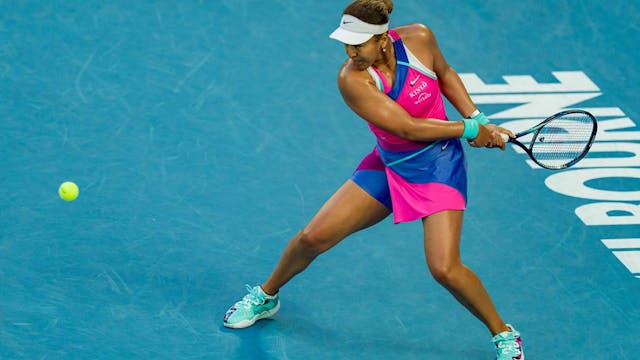 ANDY CHEUNG/GETTY IMAGES
The GIST: Tennis icon Naomi Osaka is adding cryptocurrency to her portfolio. The four-time Grand Slam champion took an equity stake in cryptocurrency exchange FTX yesterday as part of a long-term partnership with the platform.
The why: Osaka and FTX will work to reach young women in a joint effort to democratize the space. For her part, Osaka will be producing content that aims to bring women onto the FTX platform. The deal is one of the first efforts in crypto to specifically target women — despite the currency being around since 2009 — reflecting the broader trend of gender inequality within finance markets.
The details: As an ambassador, Osaka will also sport FTX's logo at tournaments, beginning with this week's Miami Open, and will receive some compensation in crypto.
Zooming out: Many athletes and sports organizations are still deciphering how to engage with the cryptocurrency world. While crypto.com became a sponsor of the upcoming men's FIFA World Cup just this week, the NFL doubled down on its ban on crypto promotion.
Some crypto clarity may be coming soon to the U.S., though. President Joe Biden signed an executive order this month focusing on governmental oversight and exploring whether the Federal Reserve should enter the digital currency fray.