November 17, 2021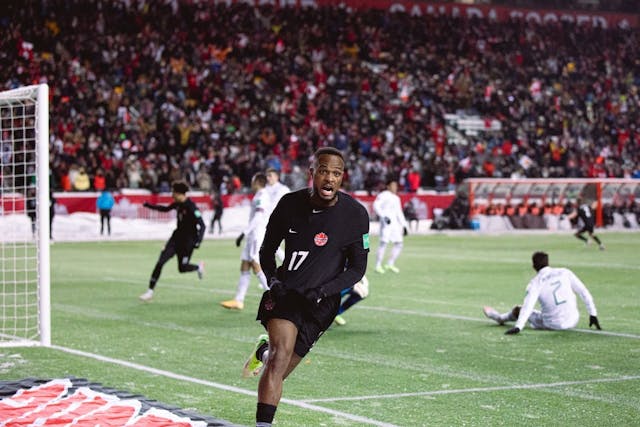 SOURCE: CANADA SOCCER/TWITTER
⚽️CanMNT: As soon as we saw the snowflakes falling ahead of yesterday's World Cup qualifier hosted in Edmonton, we knew the CanMNT would pull out the win. The home team topped Mexico 2–1, helping them move up to first place in the CONCACAF standings.
Quick refresher: the top three teams automatically advance to next year's World Cup in Qatar, and there are only six qualifying games to go. Keep your fingers crossed.
🏒NHL: It's been a terrible, horrible, no good, very bad stretch for the 4-10-1 (wins, losses, overtime losses) Ottawa Senators, and now their season is on pause for at least three games as they struggle with a COVID-19 outbreak that's landed 10 players on the COVID-19 list. Yikes.
⚾️MLB: The MLB season may be long gone, but Toronto Blue Jays ace pitcher Robbie Ray still has a chance to win big. Ray is one of three candidates for the American League Cy Young Award, given to the league's best pitcher. The winner will be announced tonight at 6 p.m. ET, and we're thinking it'll be Ray all the way, eh?