PGA Championship: Woods vs. Mickelson rivalry intensifies
May 18, 2022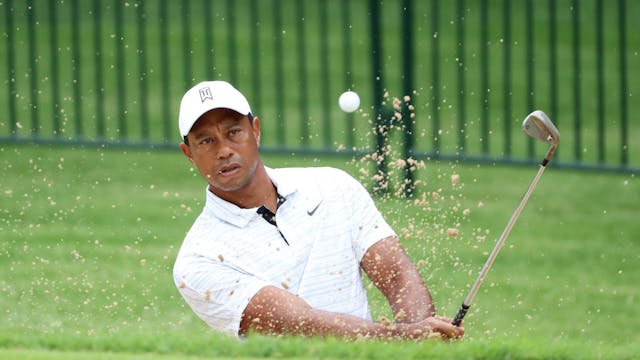 SOURCE: CHRISTIAN PETERSEN/GETTY IMAGES
The GIST: The PGA Championship — one of four majors in men's golf — tees off tomorrow, but the biggest story is the shots being taken off the course. And they say golf is boring.
The context: There won't be a repeat winner this year, after defending champ Phil Mickelson withdrew from the tourney last Friday. The reason? His fall from grace over the last year, lowlighted by his boneheaded comments about the Saudi Arabian–backed Super Golf League, an (attempted) league to rival the PGA.
Tiger Woods — whose comeback will continue tomorrow when he competes in his second major of the season — denounced Mickelson's actions yesterday, only intensifying the duo's long-standing rivalry.
The field: As for the on-course action, Jon Rahm, fresh off his Mexico Open win earlier this month, and Masters champ Scottie Scheffler are the favorites to hoist the Wanamaker Trophy. Other top contenders include a handful of previous PGA Championship winners in Rory McIlroy, Justin Thomas and Collin Morikawa.
Also in contention? Woods — surprising, but he's only become stronger since his triumphant return at last month's Masters. Watch out.