A Canadian weekend
February 10, 2020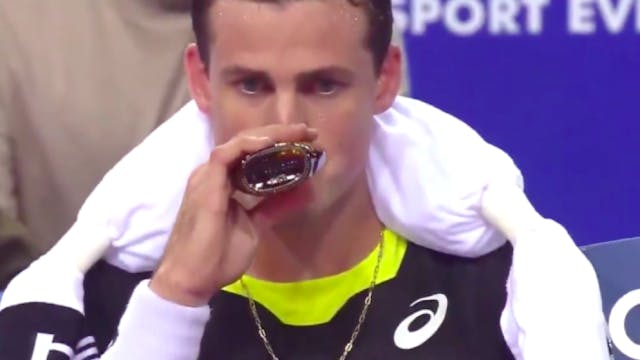 Tennis: Canadian tennis player Vasek Pospisil made it to the final of the Open Sud de France tournament this weekend (his first ATP final since 2014) and while he ended up losing to Frenchman Gael Monfils, he did it in the most Canadian way possible: by taking a swig of maple syrup right from the bottle for a quick sugar boost. You have to love it, eh?
NBA: Our Toronto Raptors have now won a franchise-record 14 straight games. Kawhi Leonard, who? What makes these wins more remarkable is that the Raps have been plagued with injury: big-man Marc Gasol is currently sidelined with a hamstring injury while star point guard and hype man Kyle Lowry sustained a whiplash injury on Friday night.
But the Raps' talent runs deep and players like Freddy VanVleet have stepped up — on Saturday night Freddy scored 29 points in the Raps' 119–118 win over the Brooklyn Nets. Here's to 15!
Golf: Okay, just one more Canadian win and then we'll stop. With an overall score of 18 under par, golfer Nick Taylor won yesterday's AT&T Pebble Beach Pro-Am, one of the highlight tournaments on the PGA schedule. He beat out big names like Phil Mickelson and Jason Day to ensure that the Canadian flag flew high all weekend.