The GIST: The Montreal Canadiens have won eight games (seven straight, BTW) to make it to the Stanley Cup semifinals. Just eight more to go...
June 14, 2021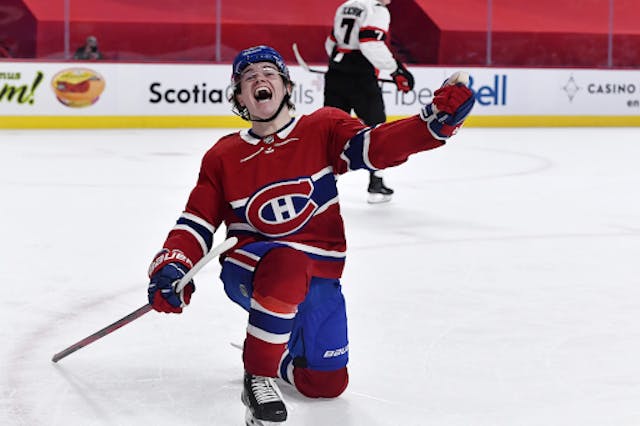 Source: Eric Bolte/USA TODAY Sports
Game one: The Habs' journey continues tonight at 9 p.m. ET — a full week after sweeping the Winnipeg Jets. Their semifinal opponent? The Vegas Golden Knights, a four-year-old in their fourth straight postseason. Wunderkinds.
Goaltending will be the name of the game in this one, with Habs goalie Carey Price showing why he's , and Vegas goalie hunting down his fourth Stanley Cup.
The series: After finishing second in the West Division and as one of the favorites to win the Cup before the season even started, Vegas has the clear advantage. With one of the strongest first lines in the league and newfound powerhouse defense, they've made a hockey oasis in a desert town.
But — and that's a big but — Montreal has been written off more times than we can chant "" and they're still in it. They're the underdogs, of course, but that chip on their shoulder helped them make it this far. TL; DR: this is going to be fun.