The GIST: Stop us if you've heard this one before...the Tampa Bay Lightning are Stanley Cup champions. Pain.
July 08, 2021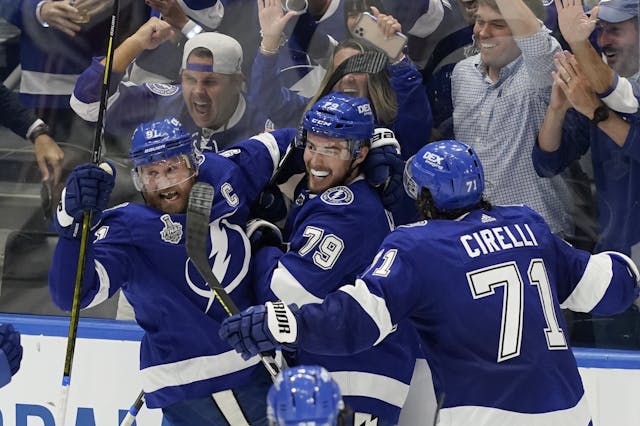 Source: Sportsnet Stats/Twitter
How it happened: With a 1–0 win over the Montreal Canadiens in last night's Game 5, the reigning champs went back-to-back to earn the franchise's third Stanley Cup and second in less than 10 months. And this time, they got to do it at home, in front of their fans, just like .
Looking back: , but we have to tip our hats to the NHL. This year's shortened 56-game season featured four new divisions, reinvigorated rivalries and was one of the most fun seasons yet.
What's next: After an unbelievable run, the Canadiens will return to Montreal without a Stanley Cup, extending the Canadian championship drought to 28 years (more pain). The 2021 NHL Draft is set for July 23rd and the new season should return as usual in October.
One thing to keep an eye on? We're still NHLers will be allowed to compete in the 2022 Beijing Winter Olympics. Stay tuned.